Beginning of a NEW ERA backed by Technology & Automation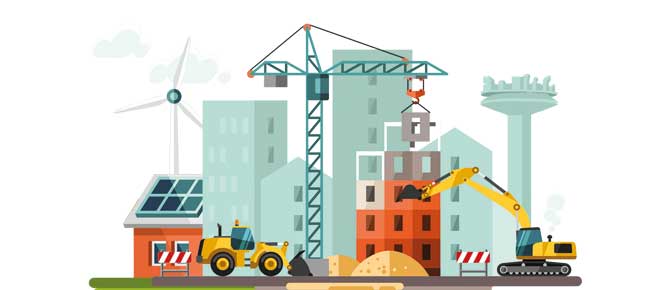 The year 2022 was laced with many promising opportunities for construction equipment companies, albeit withstanding challenges from all fronts be it external or internal pressures. In tune with the industry's fast changing dynamics, these manufacturers are trying to keep up pace with the changing technology, new industry standards, cost optimization and customers' ever-changing needs and are introducing advanced construction equipment that are slated to transform the face of construction in times to come. Be it the introduction of electric vehicles or technological advanced construction machines or launching machines that are low on maintenance and high on operator comfort, these equipment manufacturing companies are acing the construction game, writes, PRERNA SHARMA.
As per the Economic Survey 2022-23, India's economic growth will come from path-breaking measures such as PM GatiShakti, National Logistics Policy and Production-Linked Incentives schemes. In tune with these fast-paced policy-led developments, the off-road and construction equipment industry is slated to benefit from the continued focus on infrastructure development, metro projects across the country, and private infrastructure developments continuing to accelerate.
Adding on to the poised growth momentum, EAC International Consulting report highlighted that the construction industry in India is one of the sectors, which has been resilient to Covid impact, maintaining a steady growth despite a decline in the construction activity due to lockdowns with some key industry drivers. With the influx of projects in infrastructure construction, the construction equipment industry is expected to grow at 4% in the period during 2019-26 with the equipment sales expected to reach 122000 units.
In addition, India is poised to become one of the key export hubs on account of reforms in the emission and safety standards for equipment manufactured in India. Furthermore, cordial relations between India and EU, ASEAN and Americas are a complementing factor to make India an export hub for construction equipment.
According to Imarc research, the significant growth in the construction industry across the globe is creating a positive outlook for the market. Heavy construction equipment is widely used for heavy lifting, demolition, river dredging, cutting trees, and moving aside or loading materials, such as asphalt, demolition debris, dirt, and snow. In line with this, the increasing adoption of cranes due to their power and precision to lift hefty materials with exactness, along with a superior level of safety, is favoring the market growth. Apart from this, various advancements in technology, such as the integration of machine learning (ML) and the Internet of Things (IoT) to optimize equipment utilization and improve operational efficiency, are providing an impetus to growth. Additionally, the introduction of driver assistance systems and real-time data tracking to streamline processes and monitor the location, fuel usage, operating hours and maintenance of the machinery is positively impacting the market.
Automation Via IoT, AI, ML
Construction equipment, including cranes and excavators, often operate in geographies that include higher risk. Automated construction equipment in such cases can enable humans to set these machines to work by themselves or operate the same remotely. This will ensure zero risk to human life if the construction equipment meets with an accident. Moreover, the same can also ensure zero errors due to fatigue caused in the minds of the workforce.
Some research data suggests that the global IoT in construction market reached a value of US$8.45 billion in 2021. Looking forward, IMARC Group expects the market to reach a value of US$ 18.59 Billion by 2027, exhibiting a CAGR of 13.20% during 2022-2027. The growth of the IoT in the construction market is primarily triggered by the growing need to avoid project delays through better productivity and safety.
Some studies suggest that as many as nine in 10 construction projects experience cost overruns, often 28% or more. Robots typically work faster and more precisely than humans, which would help address this issue. These benefits are particularly valuable given the persistent labor shortage in the industry.
Another issue in the construction industry automation could help address is safety. It's an established fact that the construction industry is one of the most dangerous environ for workers, with the highest number of deaths reported in any industry. If data is to be believed, around 20% — one in every five – of all worker deaths happen in the construction industry. Such sorry state necessitates construction safety to be the number one priority for contractors on all job sites. The research revealed that majority of worker deaths is the result of the 'Fatal Four' – Falls, Struck-by-object, Electrocutions, and Caught-in/between, accounting for around 60% of all onsite accidents. If companies can do away with these fatal four, they would be able to reduce about 600 lives every year. Autonomous equipment would reduce these deaths by removing humans from the most dangerous parts of the job. Many construction teams use drones to survey work sites. These aerial robots can capture more data in 20 minutes than a week of traditional measuring. This remarkable speed significantly improves project time to completion, and the richness of the data can reveal potential hazards, improving safety. Other companies use drones to monitor work sites throughout the construction process, providing real-time updates to stakeholders. In 2019, researchers at the University of Michigan revealed an autonomous drone that can nail roof shingles. Since falls are among the most common injury sources on construction sites, this could revolutionize job site safety.
In one of his research papers, Prof. Dr.-Ing. Marcus Geimer, Head – Mobile Machinery section, Karlsruhe Institute of Technology (KIT), stated that in mining site and construction site, there is a high demand for the highly automated and coordinated fleet management from both economic and safety views. Furthermore, since the machines usually operate in a closed area at slower speeds and untrained pedestrians are already kept out of the construction site, it is easier and safer to automate their driving. The unmanned construction and mining site brings enormous benefits regarding safety, productivity, and labor perspective. Currently, because of a lack of cooperation between individual machines, heavy machines waste a lot of time waiting for each other, resulting in low overall productivity. With the smart working site, the whole fleet is managed and dispatched without jams or collisions, and construction productivity is improved holistically. The enhanced productivity does contribute to reducing construction time and has remarkable economic benefits, e.g., to reduce the leasing cost of construction machines and the loan interest paid due to shorter rental contract.
Talking about labor safety, he elaborated that since drivers are asked to relocate to remote locations and know how to drive on difficult terrains on construction sites, there are high training and labor costs for skilled drivers. Unmanned construction and mining sites can further reduce the labor cost.
Autonomous heavy machinery
Recent advances have made autonomous heavy machinery a viable option for construction teams. Today, Caterpillar has the world's largest autonomous fleet of haul trucks – now numbering more than 500 machines. In fact, as per the latest news, Caterpillar haul trucks equipped with Cat MineStar Command for hauling have autonomously moved more than 5 billion tons of material. According to VTT Research, autonomous vehicles and machinery are perfect for monotonous tasks that humans resent. Machines are also not restricted by working hours acts or rough weather conditions. They can work with hazardous or toxic materials and in environments harmful to humans. A good example is a mine right after explosives have been used. Using autonomous vehicles and machinery in situations like this can turn previously unprofitable ventures into profitable projects. The coexistence of autonomous vehicles with humans is the next step in automation. Once we can safely remove the fences that currently separate humans and autonomous machines, automation becomes more affordable, and maintenance is easier. Enabling human workers to focus on more value-adding tasks instead of driving is the future. This, in turn, should improve employee well-being and satisfaction.
Emissions Or Electric
An IDTechEx research had revealed some startling stats… Construction machines are responsible for around 400 Mt of CO2 emission annually, which is around 1.1% of global CO2 emission. Decarbonisation of the construction industry will be a key element of countries meeting their Paris agreement commitments, and electric construction vehicles will play an important role in this. While the off-road electric construction vehicle market is at a much earlier stage of development than the on-road electric vehicle markets, there is increasing effort within the space to deliver zero emission solutions, with a growing number of prototypes. Key players battling in the arena include Volvo, Komatsu, Hyundai, Caterpillar, JCB and more.
The electrification of construction vehicles is being led by the electrification of small compact machines including mini-excavators, small wheel loaders and dump trucks, primarily because these machines are deployed in urban environments, and cities are increasingly looking to lower exhaust emissions and noise. Their use in smaller projects means their daily duty cycle is lighter than larger machines, meaning the power demand can be met with a practical size of li-ion battery and electric motor.
Volvo Construction Equipment has already committed to move its entire range of compact wheel loaders and compact excavators to electric powertrains, completely stopping the development of new diesel models. Other OEMs are expected to follow suit soon. Development work is also being conducted by many OEMs for the electrification of larger construction machines, although most are still in a prototyping or piloting phase, with the high upfront CAPEX cost meaning they are not yet a viable commercial product.
Local Air Quality Regulations a Primary Driver: Many cities are looking to either ban or charge for operation of heavily polluting vehicles in urban environments, through the introduction of low emission zones. This could be a mechanism to incentivise zero-emission machines by adding substantial cost to construction projects that continue to rely on only diesel equipment.
Multitude of Performance Benefits for Electrification: Electrification has the potential to greatly improve the working environment for machine operators, with lower noise and vibration and reduced exposure to pollutants. The elimination of exhaust pollutants enables electric vehicles to operate in indoor environments, particularly useful for demolition projects, whilst noise reduction offers the possibility to improve on site communication, improving site safety, as well as potentially enabling site operations to continue outside of normal daytime working hours. Generally electric powertrains provide superior vehicles, with lower maintenance and servicing costs, that are more straightforward to operate, and which facilitate precise autonomous controls, with the battery efficiently powering computers and sensors.
The electric off-highway equipment market size is expected to record a valuation of $4.5 billion by 2028, according to the most recent study by Global Market Insights Inc. The market growth is attributed to the rising demand for zero-emission construction machines. In addition, rapid growth in technologies, such as new cell technology in batteries and advanced dashboards, has increased the penetration of off-highway equipment.
For Dr. Johannes Kech, Head – Turbocharger and Fluid System Development, MTU Friedrichshafen, Germany, electrically supported turbocharging will prove to be a great milestone on the road to hybridisation. The new technology is intended to be used in engines with outputs of over 450 kilowatts for ships, emergency power generators and off-highway vehicles. The underlying principle: an electric drive is coupled to a classic turbocharger, enabling it to build up its charge pressure earlier thanks to electric boosting. This technology enables an enhanced acceleration capacity and load response capability while reducing fuel consumption and lowering emissions at the same time. With the aid of the electric drive, this is also achieved in operating conditions in which the energy at the turbine is not normally sufficient for fast charge pressure build-up. If the engine control system switches off the electric function, the turbo is operated as a classic exhaust turbocharger.
Another interesting development that Prof. Dr.-Ing. Marcus Geimer, Head – Mobile Machinery section, Karlsruhe Institute of Technology (KIT) and his team is working on is to investigate the potential of hybrid drives in greater detail using the example of a hydraulic excavator. They are particularly concentrating on electrical low-voltage systems in the 80 to 100 kilowatt output range. In keeping with the principle of 'zero emissions', mobile working machines should operate completely emission-free in the future. It is no longer possible to regard the engine, gearbox and electronics in isolation under this premise. Experts foresee good opportunities for fully electrified motors based on modern lithium ion batteries or fuel cells, particularly in the area of low output requirements.
Hitachi Construction Machinery Co. Ltd., Japan – has been continuously evolving technology for Mining Excavators and Rigid Dump Trucks. Tata Hitachi recently unveiled high-capacity electric drive dumpers – the 190T (EH3500AC-3) and the EX-7 series of large mining excavators, which come with Fuel Consumption Optimisation (FCP) technology. Sandeep Singh, MD, Tata Hitachi, said, "Our highly durable and productive machines along with our capability to provide world-class service solutions, and offerings like Full Maintenance Contracts have made Tata Hitachi a most trusted and reliable partner to our customers for their Mining operations."
Action Construction Equipment (ACE) recently unveiled India's first fully electric mobile crane, India's largest indigenous crane with 180 tons lifting capacity, and India's first self-propelled aerial work platforms among other new offerings. With this new launch, ACE marks India's first indigenously developed 100% electric Construction Equipment and propels India's growth on the global platform of technological advancements.
ACE F150-ev 4X4 is a zero-emission machine with a lifting capacity of 15 tons, and the crane delivers the best possible combination of green credentials, customer benefits, and efficiency. ACE F150-ev 4X4 has been specifically designed to suit both road travel and pick-n-carry use. As part of the initiative to introduce sustainable technologies, the electric crane has been specially designed to deliver optimum power and productivity while maintaining the versatility of the equipment for Indian conditions. With 4-wheel drive and required traction, this Electric Crane is suitable for rough terrain operations and is equipped with unparalleled safety features with best-in- class durability and stability. Komatsu launched HB365LC-1 Hybrid Excavator which is at least 20% more energy efficient and helps reduce carbon emission compared to conventional equipment.
Onboard Diagnostics
Another milestone on the technology front is onboard diagnostics and repair, which can be a game-changer for the construction equipment industry. The biggest setbacks when construction equipment fails or malfunctions come in the form of the time it takes for the service personnel to reach the spot and find the fault to repair the same. What's got added to this overall cost is that the operator might have to rent a replacement machine until the original one comes back.
Equipping construction equipment with onboard diagnostics can help operators diagnose and, in many cases, repair the same onsite. This is because the fault is often tiny, but the operator's lack of knowledge forces the end consumer to send the machine to the repair shop. The costs involved also include transportation of the vehicle or the repair expert being flown to the site.
The global On-board Diagnostics (OBD) Aftermarket market was valued at US$1.4 billion in 2021 and it is anticipated to grow up to US$14.8 billion by 2031, at a CAGR of 26.6% during the forecast period. Increasing focus of regulatory bodies on implementing stringent emissions control standards to curb pollutants from the environment in a growing automotive industry landscape is a major driver for on-board diagnostics aftermarket growth. Widespread adoption of remote vehicle diagnostic systems using data-based technology owing to the growing complexity of vehicle systems is a prominent driver for business expansion. The remote diagnostic technology delivers a safety mechanism that enables the control and monitoring of vehicles using a remote operator. The technology is utilized to make service cycle schedules for vehicles and helps in limiting vehicle downtime and breakdowns. IoT platforms are being increasingly implemented by the automotive industry to transform vehicles into an ecosystem hub of connected devices. The setup offers advantages such as real-time vehicle component monitoring, improved safety, and a user-friendly experience. These services are monitored by built-in OBD systems which analyse, track, and resolve the faults or problems associated with vehicle components, thus expanding market size.
On a RECOVERY MODE…
The year 2022 has seen a mixed bag of results for the construction equipment and off-road industry. As per some early estimates while the growth was comparatively slow in the first half, the last quarter of the calendar year saw a robust growth. It is estimated last year, more than 90,000 vehicles were sold across the country. "I think the last quarter, which is the October to December period, was the best quarter where we saw a very good recovery in the market particularly driven by road construction activity picking up finally with the range updating and a lot of customers starting to discuss concluding big deals. The growth momentum seen in Q4 CY2022 is expected to continue in Q1 CY2023 till the end of this year. The confidence is on the back of the large domestic demand for construction equipment, mainly driven by both government's push towards infrastructure creation, metro projects as well as private construction. Then there is the new emission norm – BS (CEV/Trem) V standards, which will come into effect on April 1, 2024. It will cover a wider range of engines, including those smaller than 8 kW and those larger than 560 kW, and introduce PN (particular number) limits for those engines with rated power between 19 and 560 kW. Furthermore, in addition to accelerating pre-buying for customers, it will also help improve exports," stated Dimitrov Krishnan, Head, Volvo Construction Equipment (India) on the sidelines of a press conference.
Sales of construction equipment – a barometer of economic activity – are set to touch the pre-pandemic peak this financial year on the back of robust demand spurred by increased government spending on infrastructure projects. Around 100,000 construction equipment are expected to be sold in the local market by the close of 2022-23, an increase of 22-25% over the previous year, according to industry estimates. The momentum is expected to continue in the upcoming fiscal with road construction gaining pace in recent months and a pick-up in demand from the mining sector.
The Indian construction equipment industry clocked strong YoY sales growth of 23% in the third quarter of the current fiscal over Q3 FY22. This uptrend in Q3 results of FY23 comes on the back of improved performance across all equipment segments, i.e., earthmoving, material handling, material processing, and road construction equipment.
The positive industry performance in Q3 of FY23 has primarily been powered by the robust 22% YoY sales growth of earthmoving equipment (EME), which accounts for nearly three-fourths of total CE sales. Though backhoe loader sales which account for about half of the earthmoving equipment sales have been declining in recent months of November and December, excavator sales with more than 30% share in total EME sales, have been on the rise during this period, leading to the upward trend observed in the overall sales of earthmoving equipment. The material handling equipment mainly comprising pick & carry cranes, observed a YoY sales growth of 56% during the 3rd quarter, while road construction equipment sales grew by 12%.
A similar trend has been witnessed in the quarter-on-quarter (QoQ) growth as well. Sales in Q3 FY23 were up by 21% as compared to Q2 sales in the current fiscal year. While earthmoving equipment with its lion's share of CE sales grew 19% over the last quarter, material handling equipment and concrete equipment recorded QoQ sales growth of 25% and 18% respectively in the third quarter of FY23. Material processing equipment registered a 5% quarterly growth while road construction equipment, which had showed worrying downward trends over the last two quarters, staged a recovery with a whopping 75% QoQ growth in Q3 of the current fiscal year, albeit on a low base.
"The third quarter growth in CE sales has been primarily driven by the accelerated pace of metro and high-speed rail construction," said Dimitrov Krishnan, president, ICEMA, and MD, Volvo CE India. "The pace of road construction, the largest end-user segment contributing nearly 40% of the total CE demand in the country, has also picked up in the last month of the 3rd quarter along with increased mining activity, which helped the industry record an encouraging growth in the third quarter," he added.
Additional drivers of construction equipment sales in Q3 of FY23 included post-monsoon resumption of business and settling down of the ongoing inflationary trends in global commodity prices. However, factors such as continuation of the Russia-Ukraine war and unpredictable, re-emerging cycles of covid, continue to cause worry for the industry's growth trajectory.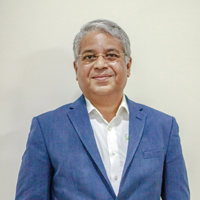 VG Sakthikumar, Convener, ICEMA Industry Analysis and Insights Panel and Managing Director, Schwing Stetter India, said, "In the results of the third quarter of FY23, we can see very encouraging signs of the industry emerging from the headwinds of the past two years and gathering momentum for future growth. Both domestic and export markets have performed better than the previous quarter and the mood of the industry is optimistic in view of the expected further increase in the pace of execution of infrastructure projects in the next quarter."
According to Maximize Market Research, the Indian Construction Equipment Market was valued at US$6.66 billion in 2021 and is estimated to reach a value of US$12.4 billion in 2029, growing at a CAGR of 8.9% over the forecast period. With a solid push from the government's ambitious infrastructure development plans like National Bank for Financing Infrastructure and Development, National Monetization Pipeline, and Gatishakti, India will rise to be a key player, the second largest in the CE sector by 2030.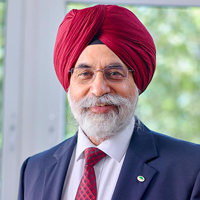 "The push is bound to result in good traction for the equipment and going forward, the market will improve. We have already seen good improvement in the last few years and in coming years expect average 10-15% revenue growth," said Sandeep Singh, MD, Tata Hitachi Construction Machinery Company, during the company's 5-Tonne Wheel Loader ZW225 launch event.
Speaking at a product launch event, Deepak Shetty JCB India CEO and Managing Director, said, "India is going to be a growth driver for the world in the coming decades, and much of this growth will come from Infrastructure development in the country. There are projects of significant national importance that are gaining encouraging momentum across the country. Large-scale infrastructure development will require larger and more productive machines, and this new range of excavators addresses that need. Projects such as Bharatmala, Sagarmala, new ports and logistic hubs will future create greater opportunities."
Reacting on the recent Union Budget announcement, Deepak Shetty, Chief Executive Officer & Managing Director, JCB India, stated, "Union Budget 2023-24 continues to give a strong push to infrastructure development by increasing the capital investment outlay by 33% to `10 lakh crore, almost three times the outlay in 2019-20. This will create demand for construction equipment and create jobs, apart from removing the infrastructure bottlenecks. This budget lays foundation for India's development path to become a $5 trillion economy. Continuing provision of 50-year interest free loan to state governments for one more year will spur investment in infrastructure."
Addressing the gathering during the inaugural ceremony of the recently concluded bauma CONEXPO INDIA 2023, Nitin Gadkari, Union Minister of Road Transport & Highways, called upon the different stakeholders of the construction industry to unlock business opportunities and accorded highest priority to the infrastructure industry. Stressing on Make in India and Atmanirbhar Bharat, Gadkari emphasised on the need of reducing import of components. He also called upon the construction industry stakeholders to form Joint Ventures (JVs) with international companies for technologies and innovations.
While making pitch for clean fuel, he urged equipment manufacturers to focus more on alternative fuel such as green hydrogen, biofuel, bio-bitumen. He emphasised on precast technology to reduce cost of construction and asked the stakeholders to upgrade technology as huge potential is lying ahead in the road construction sector.
Fast Facts

The construction equipment industry is moving towards electromobility and autonomous solutions using technologies like IoT, virtual reality, and self-learning machines. India shall also witness such technological changes in the coming years.
Environment concerns had driven eco-friendly engine developments leading to lower emissions.
The use of electronics and telematics had driven efficiency while ongoing developments in hydraulics would reduce power losses, delivering much higher value for the users.
With a solid push from the government's ambitious infrastructure development plans like National Bank for Financing Infrastructure and Development, National Monetization Pipeline, and Gatishakti, India will rise to be a key player, the second largest in the CE sector by 2030.