INNOVATIVE LEADER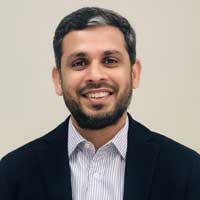 Akshat Seth, Managing Director & Chief Executive Officer, HIL LTD, has had a strong track record with the CK Birla Group. He joined the Group in 2014 to lead the Office of Growth & Strategy driving Strategy, M&A and New Business Development across all group companies. In this role, he worked closely with the business leadership teams for strategy formulation, performance tracking and driving special improvement projects.
Since 2016, Akshat has been the CEO of CK Birla Healthcare – scripting the Group's successful foray in healthcare delivery. He was instrumental in conceptualizing and scale up of our brand of hospitals – CK Birla Hospital, our chain of fertility clinics – Birla Fertility & IVF and our foray in Digital Health – all within the CK Birla Healthcare platform. He is on the Governing Council of our Trust Hospitals and has played a pivotal role in the transformation of these hospitals in Calcutta and Jaipur.
Prior to joining the Group, Akshat was a management consultant with A.T. Kearney focused on clients in the Oil & Gas, Energy and Process industries across India, the Middle-east and Europe. Akshat is a Chemical Engineer from IIT Delhi, and an MBA from IIM Calcutta.
LUBE KING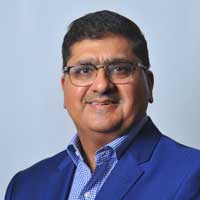 Ravi Chawla, Managing Director, Gulf Oil Lubricants India Ltd, has extensive experience of over 18 years in the lubricants space with Pennzoil (1998 to 2006) & in Gulf Oil (since 2007). Ravi joined Gulf Oil as President for the Lubricants business in 2007 and was later designated as President & CEO – Lubricants business, after leading the organisation to become the fastest growing company amongst the top lubricant players. Since, June 2014, he is appointed as Managing Director of the Company. He is also on the Board of some other Gulf group companies and advising them at a strategic level.
Ravi has overall professional experience of over 28 years in sales, marketing & management across diverse sectors in Indian companies and MNCs with organisations like Wipro Consumer Products Ltd., CEAT Ltd, Polaroid, Pennzoil-Quaker State India Ltd. (was part of Royal Dutch Shell Group of Companies) & Mahindra and Mahindra (Farm Equipment Division. Ravi holds a Bachelors Degree in Commerce from Sydenham College, Mumbai University. He also holds a Master in Management Studies degree (specializing in Marketing) from Mumbai University.
YOUNG STAR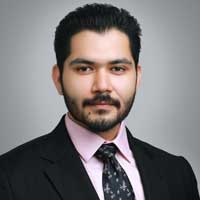 Kanwer Abhay Singh, Director, Friends Equipment Heavy Machinary Pvt. Ltd, is involved in the sales and site management of tunnel boring machines which are manufactured by CRCHI.
The world's largest manufacturer of TBM's. Abhay also takes care of the rental fleet of truck cranes and other rental equipmennt offered by FEHM.
Abhay holds a masters degree from University of Sheffield in the year 2018 and has since been working in the construction equipment industy. Abhay also heads a subsidiary company Strategic Equipment Solutions which supplies Mobil lubricants on a pan India basis for the Construction & Infrastructure sector.
MASTER STRATEGIST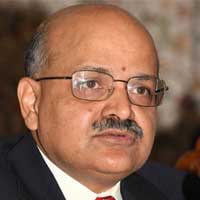 BVR Subrahmanyam, Chief Executive Officer, Niti Aayog, is a 1987 batch IAS of Chhattisgarh cadre, retired as commerce secretary in September 2022. During his year-long stint at the department of commerce, Subrahmanyam played a key role in strategising the road map to a record $422 billion merchandise exports, as the economy struggled to get out of the post-Covid slump last year.
Subrahmanyam also steered at least half a dozen free trade agreement (FTA) negotiations. During his tenure in the commerce department, India signed two trade deals — with the United Arab Emirates, and Australia. Considered an internal security expert, Subrahmanyam had held the post of chief secretary of Jammu and Kashmir earlier.