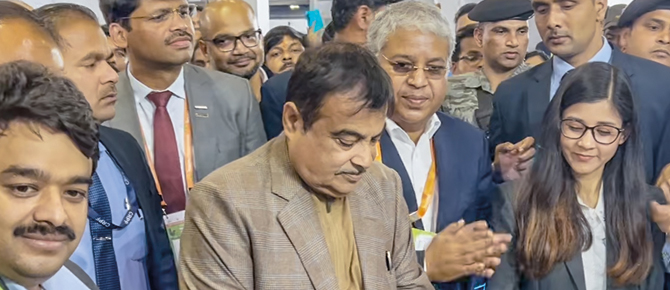 SCHWING Stetter India launched 14 new products at Bauma CONEXPO India 2023
With the line-up, the company enhanced its product line and aims to achieve tremendous growth by leveraging pioneering innovation and research in concreting & construction equipment manufacturing. The company additionally announced doubling its revenue to 4000 crores INR within two years during the event.
Schwing Stetter India, one of the country's leading construction and concreting equipment manufacturer unveiled 14 new products at the Bauma CONEXPO India 2023, New Delhi.
Nitin Gadkari, Union Minister for Road Transport & Highways, launched one of the key products during the event.
Powered by this new line-up, the company aims to increase its growth and showcase high-tech leadership in concreting and construction equipment manufacturing. During the four-day event (Jan 31 – Feb 3, 2023) – a range of new products to be launched at the outdoor stall O/C20 in 57×40 sq. ft. space, including a Shotcrete pump (from R&D) – TSR 30.14 (EV), Cylinder Finisher – CF450 XXV, Belt Conveyor – 40m and more.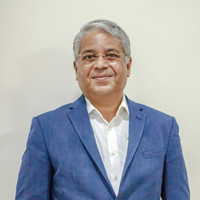 Speaking at the event, V.G.Sakthikumar, Managing Director, Schwing Stetter India, said, "This year marks a significant milestone for Schwing Stetter as we celebrate our silver anniversary of 25 years in India. Therefore, we aim to launch a minimum of 25 new products this year that will impact the dynamics of the construction industry and stimulate infrastructure innovation in the country. We are pleased to share that today at Bauma CONEXPO India – we are launching the first 14 products that are built to improve the efficiency and competence the sector needs."
Currently, Schwing Stetter India has one of the strongest partners and collaborators for Construction Equipment in the country – with more than 28 dealers with XCMG machineries, 2500 employees, and 12 service centers. The company has doubled its revenue to 4000 crores INR over the last two years and plans to grow further in 2023 with a focus on the domestic and export market. 
About Schwing Stetter India Private Limited:
Incorporated in June 1998, and commencing its manufacturing operations in 1999, Schwing Stetter India is a 100% subsidiary of Schwing GmbH, a 1.30 billion USD German concreting machinery manufacturer and a part of the XCMG group. Schwing Stetter is a pioneer in manufacturing equipment for concrete preparation, placement, transportation, and recycling. Schwing Stetter (India) Private Limited manufactures concrete batching plants, concrete placing booms, concrete pumps, concrete truck mixers for transporting readymade concrete to construction sites, concrete truck mixers with concrete pumps, and concrete recycling plants, plastering pumps, self-loading mixers, and sludge pumps.
Schwing Stetter (India) sells and services equipment like concrete pavers, aerial working platforms, all-terrain cranes, cold milling machines, crawler cranes, excavators, horizontal directional drilling, motor grader, rotary drilling rig, tower crane, truck cranes, and wheel loader are our various newer range of equipment that has been launched recently from GOMACO and XCMG. We cater to the requirement of infrastructure developers and act as an OEM supplier to various cement companies that offer ready-mix concrete. Schwing Stetter has its manufacturing units in 12 countries including Germany, Austria, USA, Brazil, Russia, Ostrava, UK, and India supported by sales and service centers in France, Netherlands, Austria, and Sweden as well as representations in more than 150 countries worldwide.
For more details visit: www.schwingstetterindia.com