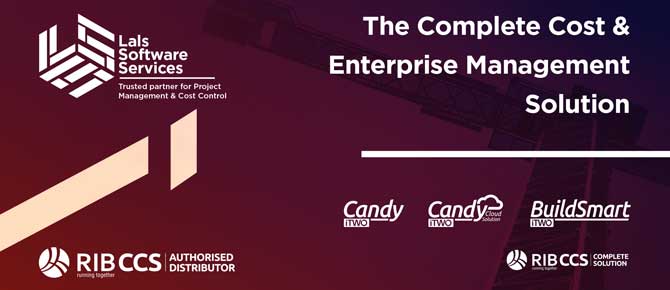 14 Big Software Benefits for Smaller Contractors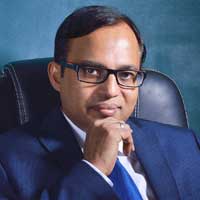 Lalu Varghese, Director & CEO, Lals Software Services (Authorised Distributor – RIB CCS) in India, is a civil engineer with over 40 years of experience in construction estimation and cost control across GCC and South Africa. Lalu dilates on the 14 big software benefits for small contractors.
Whether you're an emerging contractor or an established construction company, one of the best strategies for continued growth is to seek new ways to innovate and streamline your business.
One way to achieve this is by utilising construction management software within your organisation. Providing a complete overview of your projects, these solutions are designed to maximise your resources and boost productivity.
And, while some may see them as an unnecessary expense, the return on investment far outweighs any initial costs.
To help you decide what solution best fits your business, here are fourteen benefits of using construction management software.
Real-Time Information
With all your information available immediately, you can make informed decisions to improve the productivity and efficiency of your projects. At the same time, this information can be used to predict requirements for future tenders, improving your chances of winning them.
Worksite Management
With a cloud software solution, any notes made on-site can instantly be shared with colleagues working on the same project; ensuring rapid and real-time feedback that allows you to streamline your construction methods.
Scheduling
Having the right tools, materials and talent at your disposal mean nothing if you're unable to get them to site on time. With the correct software solution, you can ensure that everything needed to get the job done is scheduled efficiently.
Estimating
Using accurate and trusted first principles estimating requires a detailed understanding of the cost and quantity of your resources, specifically your Plant, Labour, Materials and Subcontractor costs. Construction Estimating Software allows you to implement a best practice, first principles estimating that covers any project, regardless of the size of your company.
Procurement
By taking advantage of the detailed analysis of your entire cost base provided by construction estimating software, you'll unlock hitherto unavailable procurement control. This fresh control of your procurement process will allow for downstream control of the quantity and rates of resources that are procured.
Plant & Stores
Having up to the minute information on the resources available to you—both on-site and in your store—is crucial to boosting productivity and managing costs. The right construction software solution offers you complete control of the allocation of your stock at any time, from any location.
Construction Accounting Tools
With a host of construction specific accounting tools, like IFRS 15 revenue recognition, at your disposal, your project can achieve a perfect balance while ensuring your bottom line stays healthy.
Payroll
Paying your employees on time while tracking their cost to company should never be a worrying concern. With payroll functionality integrated as a standard feature in project management software, you'll be able to accurately track the real-time accrual of staff costs.
A Complete Record
The best kinds of jobs are those you only need to do once. With the right project management software, any templates and workflows you've created can be stored and then reused on future projects—giving you more time to focus on the job at hand.
Risk Management
With access to your complete project history, you can create responses to manage risks as they arise—from minimising waste to ensuring health and safety. In so doing, you'll be better prepared to avoid problems entirely or turn them to your advantage.
Support
Once purchased, a software licence gives you access to updates and support from experts in the construction and engineering industry. In this way, you're guaranteed to always have someone on hand that understands your problem and can help you resolve it.
Training
Software is only as useful as your understanding of them. Whatever construction management software you choose, once your staff have received professional training, the adoption of your new solution will occur rapidly, boosting productivity.
Project Management
One of the greatest benefits of having a construction management software solution is that it combines the above-mentioned elements under one roof.
These include a consolidated overview of your business, allowing you to make informed and timeous decisions and, ultimately, producing better results. Essentially, it's an all-in-one solution for your business.
A Digital Paper Trail
Undocumented work is unpaid work. With the right construction management software in place, you can keep track of every document that relates to your project and guarantee steady cash flow. And thanks to cloud storage, you and your team can access these documents at any time, regardless of your location.
No matter the size of your business, having the right construction management software solution will help drive your efficiency and productivity well into the future. And with the advantages offered by construction management software, you'll be well ahead of the game too.
For more details, contact:
Email: info@ccsasia.com
Website: www.ribccs.com/india