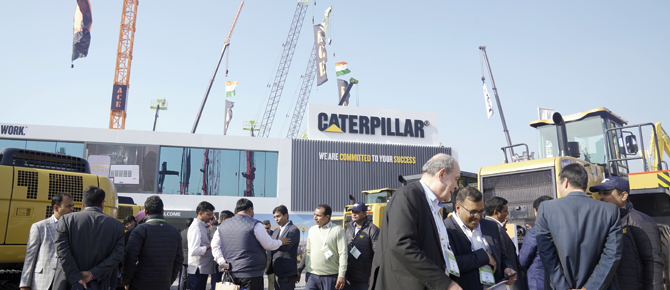 Caterpillar showcases products, technologies and services to support india's infrastructure growth at Bauma Conexpo India 2023
Caterpillar Inc., the world's largest manufacturer of construction and mining equipment, showcased its world-class products equipped with advanced technology and digital-enabled service solutions at bauma CONEXPO INDIA Jan. 31-Feb. 3 in Delhi
From connected assets to online parts ordering, data analytics to automation, the Caterpillar exhibit featured a technology ecosystem to help customers get the most from their machines. Customer Value Agreements (CVAs) and other financial solutions enable big as well as small customers to run their business hassle-free. Attendees learnt about remanufacturing and rebuild options to transform their used machines, bring new life to assets with like-new performance at a fraction of the cost of a new machine, while supporting a circular economy and helping our customers build a better, more sustainable world.
With the right tool for the right job, Caterpillar develops customized solutions for the growing needs of India's infrastructure industry. The exhibit featured a wide range of products including hydraulic excavators, wheel loaders, backhoe loaders, skid steer loaders, attachments and generator sets from Cat®, SEM, Hindustan and FG Wilson brands.
"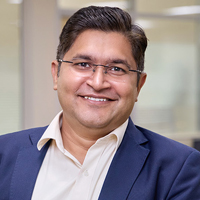 We want all our customers, big and small, to be more successful using our products. Caterpillar achieves this by combining services and technology, such as data analytics and automation, to offer solutions beyond its machines," said Mukul Dixit, Director Sales and Marketing, Global Construction & Infrastructure Division, Caterpillar India. "We offer a variety of products for different applications to meet the demand for higher productivity, tighter project completion schedules, competitive cost of operations, safety and more."

Advanced Technologies
The exhibit showcased how Caterpillar is leveraging technology and innovation to improve productivity and sustainability of products, services and solutions for its customers, including:
Cat Product Link™, along with GPS connect, help improve traceability and visibility while also enabling the systems to observe, identify and understand different facets of heavy machinery operation without human intervention.
Cat Grade with Assist for excavators uses machine position sensors and operator-defined depth and slope parameters to automate boom and stick movements for more accurate cuts with less effort to help increase operator efficiency.
Cat Motor Grader equipped with AccuGrade™ Grade Control System enhances grading accuracy and virtually eliminates the need for survey stakes. The revolutionary Caterpillar solution is factory integrated, sensor-independent, and features a suite of products which includes cross slope, sonic, laser, Global Positioning System (GPS) and Automatic Total Station (ATS) technology.
Services Solutions
With more than 1.4 million connected assets capturing and reporting machine operating data, customers are now availing solutions like Cat Productivity and VisionLink® to help increase uptime and maximize profitability.
VisionLink connects customers with a comprehensive overview of their entire fleet to optimize equipment performance and gives the customers confidence in their operation and access to actionable information.
Cat Productivity, a cloud-based productivity management tool helps to deliver real benefits for customers such as fuel reduction, cost reduction, improved productivity, optimized efficiency, improved utilization and payload reporting.
The improved analytical and service capabilities such as telematics, inspections, SOS Services, as well as eCommerce platforms like Parts.Cat.Com, and other dealer specific mobile applications are making it easy for our customers to own, operate and maintain the equipment at a click of a button.
CVAs can provide customers a hassle-free ownership of new and used equipment and help reduce operating costs.
From Cat Financial, customers can avail various financing, and leasing options as well as extended protection packages to support their business.
Caterpillar is committed to supporting India's growth and helping customers succeed with their innovative products, services, and digital-enabled solutions.
About Caterpillar India:
Caterpillar has been active in India since the 1930s. In India, at present there are over 7,300 people work at Caterpillar and about 4,000 people work at Cat dealers. Our presence in India includes state-of-the art manufacturing facilities, high-tech research and development, as well as numerous global support organizations. Caterpillar team and Cat dealers are spread across hundreds of locations in India to serve and support our customers and respond quickly to their needs.
For more details: www.caterpillar.com/india