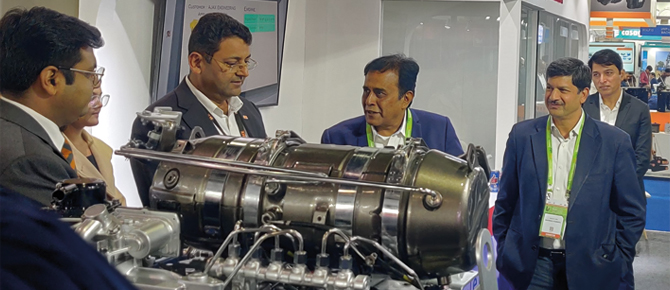 We intend to capture a 25% market share in Industrial Engines segment by the next four years.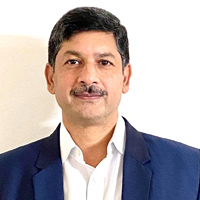 In an interaction with CONSTRUCTION OPPORTUNITIES during BAUMA CONEXPO 2023, SANJAY JAIN, SENIOR VP & BUSINESS HEAD, MAHINDRA POWEROL throws light on their key products, technology update, market share, and more…
Detail us on the Key products displayed at Bauma Conexpo India
At BAUMA we had showcased products from our industrial engine division which offers engines from 24 HP to 400 HP for various emission and non-emission applications in India. These engines are meant for all the construction equipment manufacturers wherein they use these engines in their equipment.
We had displayed 48.5 HP BSV CEV engine & 74 HP-112 HP CEV BSV Engine at BAUMA. These engines are designed basis our in-depth understanding of different applications including Forklifts, Pick and Carry Cranes, Next gen cranes, Mini Compactors, Tandem compactors, Soil compactors, Pneumatic tyre loaders, Backhoe Loaders, Self-loading concrete mixers, harvesters and so on. At Mahindra, excellent fuel consumption, lower maintenance cost and cold start ability are the DNA of every engine we design and build.
What is your Outlook on Indian market
For the diesel engines catering to the construction equipment industry, India is currently the biggest growing market in the world. As the government's focus is heading more towards the development of projects, the requirement for equipment for construction will resultantly soar higher. We are growing at more than 50% growth every year which is high growth for any industry. We are gradually penetrating the market.
Provide details on your Market share
Today, we have a market share of 20% and we wish to become a major player in our business segment. We reached this 20% share fast, even though being a relatively new player. There are competitors serving the engines for more than 50 years, but we have reached this share in just 10 years' time. We intend to increase the market by another 10% in the next four years.
Your company's focus on Sustainability
Mahindra Research Valley (MRV) in Chennai is one the best R&D centres having more than 2,000 engineers deployed to enhance the engine technology. We are the first to launch BS-V engines for construction segment which complies to the latest emission norms. The BS-V engines are most fuel efficient, with lowest cost of ownership. With new projects coming up in extreme northern parts of India, the requirement for cold start ability of the engines is of paramount importance, and we have proven cold start ability in our BS-IV & BS-V engines
Green Initiatives undertaken by your company
Currently, the diesel engines are preferred in the construction equipment sector, however, as and when the demand for engines running on hydrogen or biofuel arises, we are well equipped to cater those technologies as well.
Future outlook from your company prespective
After the dull period of COVID, we had good growth in 2022. In 2023, as the industry grows, being the suppliers to the industry, we shall also grow. We are highly active in the segments that the government is focusing on today like road and highway concreting.