Golden Era of Indian Infrastructure
According to the Department of Economic Affairs, GoI, Infrastructural developments play a pivotal role in driving the overall growth of the economy. The country made impressive progress in creating inspirational infrastructural landmarks during 2022. Integrating with 'Make in India' and the production-linked incentives (PLI) scheme, the Central Government launched the National Infrastructure Pipeline to further boost the development of the infrastructure sector. To achieve its $5 trillion economic plan by 2025, the country must invest $4.5 trillion in infrastructure development through 2030. Union Budget 2023-24 has already given a huge fillip for the fast-tracked development of infrastructure projects, now the stage is set for the private sector to play its significant part and build a sustainable & envious roadmap for an all-encompassing growth… writes, PRERNA SHARMA.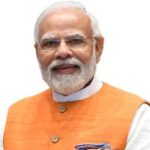 "In this Amrit Kaal", the Prime Minister said that the country is moving forward rapidly on the path of development with the objective of a developed India. With the path to development being multidimensional, it focuses on the needs and necessities of the common citizen and presents a roadmap for advanced infrastructure. The government adopted a new approach to infrastructure development as supply chain and logistics depend on multi-modal connectivity while focussing on an integrated view of development. The Prime Minister credited this integrated view of development to PM Gati Shakti National Master Plan and remarked that it has not only accelerated the pace of infrastructure construction but has also reduced the cost of projects.
The capital outlay for infrastructure was announced to be at Rs.10 lakh crore, at 3.3% of GDP. This is expected to have a multiplier effect across sectors and set a strong footing for a resilient growth. Measures and steps taken to make municipal and state finances more viable, would give them more elbowroom to incur expenditure and make them financially healthy in the long term. Further, a dedicated amount of Rs.10,000 crore per annum has been allocated through urban infra development fund for tier II & III cities. This will result in creation of quality urban infrastructure, thereby improving quality of life. This will also translate into higher demand for housing and commercial real estate.
Ratings agency ICRA stated that the government's continued focus on capital investments would drive investments in infrastructure development and the construction sector. "The Union Budget has provided a much larger-than-expected boost to growth-inducing capital spending, while at the same time managing a fair degree of fiscal consolidation. The Budget proposals are likely to enhance business, rural and tax-payer sentiment and consolidate India's growth prospects amidst a gloomy global setting. With the Government's borrowings similar to the market expectations, the bond yields are likely to stabilise, which would also support the private sector capex plans," said Ramnath Krishnan, MD & CEO, ICRA.
Both the railway ministry and highway ministry have yet again topped the list of capital allocation in the budget 2023-24. The capital allocation to the highway ministry for 2023-24 stands at Rs.2,58,605 crore, while the railway ministry has got a central capital allocation of Rs.2,40,000 crore. Both the ministries account for almost half of the total capital expenditure estimate of Rs.10 lakh crore in the budget.
"Roads and Railways will continue to get the dominant share, while allocation has also been increased for urban infra and water supply segments. Support to NHAI has been kept higher while continuing with nil incremental borrowing in FY2024," the report said. "Increased capital outlay by the Central Government (including Railways) would boost demand for various engineering equipment and create a multiplier effect, bolstering order books of companies," it added.
According to ICRA, an increase in the capex support to Rs.10.3 lakh crore to states in the form of an interest-free loan remains positive for state-funded infrastructure projects like roads, irrigation, and water supply projects. "However, only 76% of the FY2023 BE (budget estimates) has been retained as per FY2023 RE (revised estimates). Further, the inclusion of other purposes like scrapping of old vehicles, urban local bodies reforms, etc., could dilute the capex deployment to an extent," it said.
An increase in capex would also strengthen steel demand in the country as per the report. "The Union Budget's strong push for infrastructure-led growth in the country, with the increased capital outlay for infrastructure projects and interest-free capex loans to states, remains positive for steel demand," it said. As per the report, an increase in capital expenditure is expected to support income for farm households and thereby support demand for rural housing, which is a significant contributor (of around 30%) to the overall cement demand. The finance minister has allocated Rs.79,600 crore in FY2024 for Pradhan Mantri Awas Yojana in the budget. "Improved access to housing in low to mid-income segments under PMAY and the continued focus on PMAY allocation is positive for the cement sector. The infrastructure sector accounts for 20-25% of the total cement demand. The increase in budgetary allocation underscores the focus of the Government on the infrastructure sector," the report said. Increased investments will provide opportunities for construction companies and contractors. On the other hand, reducing the surcharge rate from 37% to 25% in the new tax regime is likely to give some thrust to the luxury segment housing. The Centre will work on critical connectivity infrastructure projects worth Rs.75,000 crore in the upcoming fiscal year, Finance Minister Nirmala Sitharaman announced in the Union Budget 2023-24. The minister said, "100 critical transport infrastructure projects, for last- and first-mile connectivity for ports, coal, steel, fertiliser, and food grains sectors, have been identified. They will be taken up on priority with investment of Rs.75,000 crore, including Rs.15,000 crore from private sources."
THE ENHANCED RAIL CONNECTIVITY
The capital outlay for the railways has been increased to the highest-ever Rs.2.40 lakh crore in the Union Budget for 2023-24. The Union budget is a "growth engine" for the country, said Minister of Railways, Communications, Electronics and Information Technology, Ashwini Vaishnaw. India's national carrier also secured approval to produce 500 more Vande Bharat trains in the next three years.
Addressing the media after the recent Union Budget, Ashwini Vaishnaw, Railway Minister said that the railway department was focused on producing up to three Vande Bharat (VB) trains per week by the end of the next fiscal year. Besides ICF Chennai, the manufacturing of Vande Bharat trains would be undertaken at three more facilities.
He said, "We have to ramp up the supply chain and production. This year, we will expand production to three more facilities, Sonipat in Haryana, Rae Bareli in Uttar Pradesh and Latur in Maharashtra. Right now, we are doing one Vande Bharat train every seven days."
"With four factories producing Vande Bharat trains simultaneously, we should be able to do two or three Vande Bharat trains every week by the end of the next financial year. The focus is scaling up production. It will fulfil the Prime Minister's vision of covering every major city and small towns by Vande Bharat trains."
ICRA in its recent research report estimates that metro rail projects will generate Rs.800 billion of opportunities for construction companies over the next five years. In India, 15 cities have operational metro networks of about 746 km (many of which are undertaking network expansion), while another seven cities of about 640 km have under-implementation metro projects. This apart, 1,400 km of metro rail projects worth Rs.2 trillion are in the approval/proposal stage; of which a 352-km of new metro network has been approved, with the balance being in the proposal stage.
Giving more insights on this, Abhishek Gupta, Sector Head & Assistant Vice President, Corporate Ratings, ICRA, stated, "Given the Government's thrust for infrastructure development, the metro rail network is likely to witness 2.7 times expansion in the next five years. Typically, the metro rail development cost ranges between Rs.280-320 crore/km for elevated metro and the cost could be much higher in the case of an underground metro network. Civil construction forms ~35%-45% of the overall cost. Given the large size of the metro projects, this is likely to offer sizeable opportunities for construction companies over the next five years."
Due to the presence of a limited number of players in the sector, the competitive intensity has so far remained moderate with no signs of aggressive bidding as witnessed in other infrastructure segments like roads, railways, etc. As per ICRA's analysis, about 58% of the projects (by value) were awarded at a premium over the base price, with 14% of the projects awarded at a premium of over 20%. While 42% of the bids were awarded at a discount; majority of these were at a nominal discount and only 7% of winning bids were at discount of over 25%.
Added Gupta, "Competitive intensity is expected to remain moderate in the near to medium term, with the incumbents expected to benefit the most. Given that majority of the orders are funded by multilateral agencies as well as Central Government allocations, the cash conversion cycle of the industry participants will remain comfortable."
With the Ministry of Railways working on a blueprint to start export of the indigenously manufactured Vande Bharat trains by 2025-26, the underlying design and technology is now garnering global attention. Many of its features are novel in India, including technology that captures some of the energy trains generate when braking and feeds it back to the power grid. The railways, in association with global firms, is working to develop 'tilting trains' — which can run on curved tracks without slowing down — in India by 2025-26. At least 100 of the 400 Vande Bharat trains to be manufactured by 2025 will use this technology.
"We will have tilting trains in the country. We will tie up with a technology partner for this. We will have this technology in 100 Vande Bharat trains over the next two or three years," the official said, adding that such trains are now operational in 11 countries — Italy, Portugal, Slovenia, Finland, Russia, the Czech Republic, the UK, Switzerland, China, Germany and Romania.
In another development, the most-awaited hydrogen train will be manufactured by 2023. "First, it will run on heritage circuits like Kalka-Shimla and later it will be expanded to other places," Union Railway Minister Ashwini Vaishnaw has said. Although hydrogen-powered train technology is still in its infancy with only a few countries using it on a limited basis, India's early adoption is regarded as a significant step toward green initiatives. The upcoming hydrogen-powered trains will be known as Vande Metro. It will initially run on historic, narrow-gauge routes including the Darjeeling Himalayan Railway, the Nilgiri Mountain Railway, the Kalka Shimla Railway, the Matheran Hill Railway, the Kangra Valley, the Bilmora Waghai, and the Marwar-Devgarh Madriya, which will make travel more environmentally friendly.
PORT CONNECTIVITY
Finance Minister announced that coastal shipping will be a preferred mode of transport for passengers and freight. This assumes significance as the Centre has been trying to promote rail-sea-rail (RSR) mode for transportation of coal to avert power crises.
Railways Minister Ashwini Vaishnaw emphasised that the national transporter will take up infrastructure specifically for corridors in the upcoming fiscal year. "We will adopt a corridor approach for infrastructure development. This will include port connectivity corridors under Sagarmala, energy corridors (projects connecting several coal belts), cement corridor, and hill corridors," he said.
The corridors are essential for last-mile multimodal connectivity and have been in the backburner for years now. Recently, the PM-GatiShakti division of the commerce ministry issued directions to expedite these corridors for a reduction in cost of logistics. The railways ministry has been allocated close to Rs.2.15 trillion solely for commissioning of track upgrade works and procurement of rolling stock for capacity enhancement.
Ministry of Ports, Shipping, and Waterways, under its Sagarmala Programme, has pushed a number of reforms and initiatives in the maritime industry to strengthen the country's socio-economic and regulatory environment. One of the key initiatives of the Ministry is to promote and develop Ro-Ro (Roll-on, Roll-off) ferry transportation ecosystem which when compared to traditional modes of transportation, offers a number of advantages, such as shorter trip distances, lower logistics cost and less pollution. In the Union Budget 2023-24, it was proposed that Coastal shipping will be promoted as the energy efficient and lower cost mode of transport, both for passengers and freight, through PPP mode with viability gap funding which is in line with country's focus on Green Growth. Under the Sagarmala programme, the Ministry is financially supporting 51 projects worth ~Rs.1,900 crore to boost the urban water transportation services in India, of which, 10 projects worth ~Rs.500 crore have already been completed.
At present, India is not having landside mega-port and terminal infrastructure to deal with Ultra-large container ships. Ports need higher draft, several large cranes, better yard management capability, increased automation, larger storage facilities, more inland connectivity and enhanced labour productivity. Ultra-large container ships seek speedy unloading of the large volumes they carry. To develop global standard ports in India, Maritime India Vision (MIV) 2030 has identified initiatives such as developing world-class Mega Ports, transhipment hubs and infrastructure modernization of ports. It estimates the investments to the tune of Rs.1,00,000–1,25,000 crore for capacity augmentation and development of world-class infrastructure at Indian Ports. The upcoming ports at Vizhinjam (Kerala) and Vadhavan (Maharashtra) have natural drafts in excess of 18m that would enable ultra large container and cargo vessels to call on the ports thereby boosting the efforts to make India the world's factory by improving the container and cargo throughput.
For the holistic development of coastal districts, 567 projects under the Sagarmala programme with an estimated cost of Rs.59,000 crore have been identified under the four pillars of Coastal Infrastructure Development, Coastal Industrial Development, Coastal Tourism Development, and Coastal Community Development.
The government is also working towards the development of the Mega International Container Transhipment Port (ICTP) at Galathea Bay. This aims to improve the economic opportunity for the rapid increase in the size of all types of vessels – from feeders to large inter-continental carriers. The development also helps to bridge the infrastructural gaps of the island.
UPCOMING & ONGOING INFRA PROJECTS
Several government-backed infrastructure projects have been announced by the Indian government over the past few years, which are aimed at modernizing India's infrastructure and improving the quality of life for its citizens. A Sneak Peek into Infrastructure Development Projects of 2023…
Bharatmala Pariyojana
With a projected budget of US$130 billion, the Bharatmala Project proposes to build or upgrade nearly 34,800 kms of national highways and border roads to provide road connectivity throughout the nation. As part of the project, national highways, bridges, flyovers, bypasses, ring roads, elevated corridors, tunnels, and overpasses will be built to improve India's overall connectivity, particularly in the North-eastern regions. "The Bharat Mala 1.0 is already in the process and the approval of Bharat Mala 2.0 is pending with the cabinet. The aim is to make green highways. There is one road existing in this form from Delhi to Dehradun. We are making a highway from Akshardham through which it will be possible reach Delhi to Dehradun and Haridwar in 2 hours, Delhi to Amritsar in 2.5 hours, Delhi to Srinagar in 8 hours, Delhi to Katra in 6 hours, Delhi to Jaipur 2 hours and Chennai to Bangalore in 2 hours etc. This kind of work in underway ranging from land acquisition to road development," informed Nitin Gadkari, Union Minister of Road Transport and Highways.
Delhi-Mumbai Industrial Corridor (DMIC)
The 1,483-kilometer-long DMIC project, with a US$90 billion budget, runs from Delhi to Mumbai via Haryana, Rajasthan, Gujarat, and Maharashtra. The project also intends to provide employment possibilities and greatly increase the nation's GDP. By establishing logistics hubs and industrial zones, including ports, airports, highways, and power plants in addition to schools and hospitals, the initiative seeks to encourage economic growth and industrialization along the Delhi-Mumbai freight corridor. The recent Sohna-Dausa stretch inauguration marks the beginning of a new chapter of economic growth in the region. The total travel time from Dhaula Kuan to Jaipur via the Gurgaon expressway, Delhi-Mumbai expressway, and Agra-Jaipur national highway will be around four hours. Commuters will get the maximum benefit of the expressway by the end of 2024 when two more links — a 60-km road from Delhi-Noida Direct (DND) flyway to Sohna and direct-access-controlled connectivity to Jaipur from the Delhi-Mumbai expressway — will be completed.
By March, construction on the expressway will be completed up to Sawai Madhopur, serving as an exit to Ranthambore and Tonk. According to Nitin Gadkari, the travel time between Delhi and Mumbai will reduce to barely 12 hours after the entire expressway is completed. The project will have several firsts, including wayside amenities for commuters, food courts, play areas for children, first-aid centres, mini-trauma care facilities, and helipads for quick evacuation in case of emergencies. "The Expressway will have a catalytic impact in the developmental trajectory of all adjoining regions, thus contributing in a major way in the economic transformation of the country," the prime minister's office said in a statement.
Mumbai Trans Harbour Link
The project, started in April 2018, and currently under progress is one of the mega projects with an estimated cost of Rs.14,000 crore. MTHL project, a 21.8 km long, 6-lane access-controlled sea bridge, once completed, will have the capacity to accommodate 70,000–80,000 vehicles per year. Expected to be completed by this year end as planned, the bridge will connect Sewri in Mumbai to Chirle in Navi Mumbai. It currently stands at 90% complete. The MMRDA is aiming to open it by November this year.
The bridge will significantly reduce travel time between South Mumbai and Navi Mumbai, taking it down to a mere 15 to 20 minutes, as opposed to the current two hours. It will provide direct access to Nhava Sheva Port, Mumbai-Goa Highway, Mumbai-Pune Expressway, and the new international airport under construction in Navi Mumbai. The Japanese International Cooperation Agency is financing 85% of the project. The Mumbai Metropolitan Region Development Authority (MMRDA), a Maharashtra government agency, which is the implementing authority for the six-lane MTHL project.
The MMRDA recently successfully launched the first longest Orthotropic Steel Deck (OSD) in package-2 of MTHL. This 'longest sea bridge in the country' will be the first to have an Open Road Tolling (ORT) system.
Navi Mumbai International Airport
The Rs.16,700 crore project is being executed by a special-purpose vehicle formed by Adani Airports Holdings Limited and CIDCO under the name Navi Mumbai International Airport Limited (NMIAL). The airport will cover an area of 1,160 hectares. The construction began in August 2021 and is projected to be completed by 2025. The airport will have a total apron size of 67,000 sqm (720,000 sqft), a terminal area of 17,000 sqm (180,000 sqft), and parking for 10 code C aircraft. There will be two runways, one of which will be operational in Phase 1. It will include three interconnected state-of-the-art terminal buildings. It will serve as a secondary airport for Mumbai and have the capacity to handle 25 million passengers per year in its first phase, with plans to expand to over 90 million passengers in its final stage.
To give an aesthetic motif, the structures will be formed like lotuses. In the initial phase, the airport will also contain a low-cost airline terminal capable of processing two million passengers each year. The domestic freight terminal will be 33,000 sqm (360,000 sqft), while the international cargo terminal will be 23,700 sqm (255,000 sqft).

The Kashmir Connect
Giving a major push to road connectivity across Jammu and Kashmir, the UT Government is ensuring construction of 20 Km road length and macadamization of 15 Km road stretch every single day, an official spokesperson stated recently. According to the official, 100 bridges are under construction for making an end to frequent traffic congestion this ensuring smooth vehicular movement. With construction of three of the six tunnels, including the strategic Z-Morh tunnel expected to be completed by mid-2023, road connectivity between Jammu and Kashmir and the rest of India is set to get a big leg up.
Four of the six tunnels are coming up on National Highway-244, connecting Jammu to Anantnag. These included Khellani tunnel, the KM 83 tunnel, Sudhmahadev-Dranga tunnel and Singhpora-Vailoo tunnel. Once the four tunnels are ready, travel time between Jammu and Anantnag will get reduced from the current 11-12 hours to 6 hours. The remaining two tunnels on NH-1, the strategically crucial Zojila and Z-Morh, will provide all-weather road connectivity between Srinagar and Kargil. The National Highways and Infrastructure Development Corporation (NHIDCL), a unit of the Ministry of Road Transport and Highways, is implementing all the six tunnel projects, worth Rs.18,539 crore.
The Zoji-la & Z-Morh tunnels are located on the Leh-Srinagar highway. Zojila tunnel and 6.5-km Z-Morh tunnels are part of a strategic project for ensuring round-the-year connectivity between Kashmir and Ladakh region which remains closed during the winters due to heavy snowfall. The deadline to complete the Zojila project is November 2026 but there is likelihood that it may be completed ahead of its deadline. These are two important tunnels which are built in two-lane, bi-directional, single-tube tunnels.
Ganga Expressway
The Ganga Highway in UP is a 594 km long, 6-lane wide (and perhaps 8-lane wide) greenfield motorway that is currently under development. Phase 1 will link Judapur Dandu village on NH-19 in Allahabad district with Bijauli village on NH-334 in the Meerut district. By 2024, the motorway should be finished. The DFBOT Model is being implemented by the Uttar Pradesh Expressways Industrial Development Authority (UPEIDA), and IRB Infrastructure and Adani Enterprises will build and manage it. The ambitious Ganga Expressway will connect prominent cities of Hindu heritage. The Ganga Expressway will start from Meerut and end at Prayagraj. The construction work for the Ganga Expressway has begun in Prayagraj. The Ganga Expressway will cover cities like Meerut, Hapur, Bulandshahr, Sambhal, Badaun, Shahjahanpur, Hardoi, Unnao, Rai Bareli, Pratapgarh and Prayagraj. Several underpasses and interchanges will be built for the six-lane expressway. It will have two main toll gates – one in Prayagraj and the second in Meerut. 12 additional ramps will also be made.
Gorakhpur-Siliguri expressway
National Highways Authority of India has fast tracked the 520 km long four-lane Gorakhpur-Siliguri expressway. Starting from UP, the expressway will go to West Bengal after crisscrossing nine districts of Bihar. It will pass through three districts of UP and enter Bihar, where it will pass through 9 districts of the state before entering West Bengal. The green-field expressway under Bharatmala Pariyojana (BMP) Phase 2 will run parallel to the Nepal border. It will cover 84.3 km in Uttar Pradesh, 416.2 km in Bihar, and 18.97 km in West Bengal. It will cover the distance in UP through Gorakhpur, Deoria and Kushinagar districts and in Bihar and will pass through West Champaran, East Champaran, Sheohar, Sitamarhi, Darbhanga, Madhubani, Supaul, Forbesganj and Kishanganj. After this, it will go through Darjeeling and finally Siliguri. Land acquisition work, which is currently in full swing in all the three states is also nearing completion and the project is expected to be completed by 2025. Currently, there is no direct road connecting Gorakhpur and Siliguri due to which it takes people around 15 hours to reach Siliguri or vice versa, but the new expressway will drastically reduce travel time to about 6 hours.
Dedicated Freight Corridors
Indian Railways has undertaken a mega-infrastructure project of two Dedicated Freight Corridors (DFC) namely Eastern and Western Dedicated Freight Corridors (EDFC & WDFC) to facilitate faster evacuation of freight traffic. As much as 60% of the dedicated freight corridors have been commissioned as on 31 January 2023, according to the latest progress report on the crucial railway lines.
The 1,506-km-long WDFC runs from Dadri in Uttar Pradesh to Jawaharlal Nehru Port Terminal in Maharashtra, whereas the 1,337-km-long EDFC runs from Ludhiana in Punjab to Sonnagar in West Bengal. A total route length of 1,724 km (861 km of EDFC and 863 km of WDFC) has been commissioned out of total 2,843 km till January 31, 2023.
Western Dedicated Freight Corridor (WDFC): The WDFC connects Dadri in Uttar Pradesh to Jawaharlal Nehru Port (JNPT) in Mumbai while traversing through five states of UP (18 km), Haryana (177 km), Rajasthan (565 km), Gujarat (565 km) and Maharashtra (177 km). The western corridor covers a distance of 1,504 km through double line electric (2 X 25 KV) track from JNPT to Dadri via Vadodara-Ahmedabad-Palanpur-Phulera-Rewari. The Western DFC is proposed to join the Eastern DFC at Dadri. Alignment has been generally kept parallel to existing lines except provision of detour at Diva, Surat, Ankleshwar, Bharuch, Vadodara, Anand, Ahmedabad, Palanpur, Phulera and Rewari. However, it is entirely on a new alignment from Rewari to Dadri.
Eastern Dedicated Freight Corridor (EDFC): The EDFC with a route length of 1,337 km starts from Sahnewal near Ludhiana (Punjab) and passes through Punjab, Haryana, Uttar Pradesh and terminates at Sonnagar in Bihar. The Eastern Corridor will traverse through four states with maximum length in Uttar Pradesh, and Haryana having the least coverage. Also, a 538-km stretch between Sonnagar in Bihar and Dankuni in West Bengal is to be executed under the public-private partnership (PPP) mode.
Mumbai Nagpur Expressway
The 701-km long Mumbai-Nagpur expressway, built at the cost of Rs.49,250 crore, passes through 392 villages spread over 10 districts (Nagpur, Wardha, Amravati, Washim, Buldhana, Jalna, Aurangabad, Nashik, Ahmednagar and Thane). The project is being handled by Maharashtra State Road Development Corporation (MSRDC). While the first phase of the expressway from Nagpur to Shirdi was inaugurated in December 2022, the second phase from Shirdi to Mumbai will most likely be opened in June of 2023. A new economic corridor will come up on the expressway route, and 14 districts will be integrated and connected to the port through this expressway. When fully operational, the expressway will reduce the travel time between Nagpur and Mumbai by half, from 16 to eight hours.
INFUSING VIGOUR
As per the Economic Survey 2022-23, while the National Infrastructure Pipeline (NIP) and the National Monetization Pipeline (NMP) would provide the much-needed impetus for stepping up infrastructure investment, the National Logistical Policy will address the gaps in services, digital infrastructure and skills in the logistics workforce the Economic Survey states. Further, PM GatiShakti, with a multimodal approach, is designed to fill the gaps in physical infrastructure and to integrate existing and proposed infrastructure development initiatives of different agencies. As physical infrastructure requires continuous support over its long gestation period, the government has also set up National Bank for Financing Infrastructure and Development (NaBFID) as development financial institution to set in motion a virtuous investment cycle. An institutional mechanism to fast-track investments has been put in place, in the form of Project Development Cells (PDCs) in all concerned Ministries/ Departments of Government of India, notes the Economic Survey.
The Public Private Partnership Appraisal Committee has cleared 79 projects with a total project cost of Rs.2,27,268.1 crore from FY15 to FY23. To provide financial assistance to financially unviable but socially/ economically desirable PPP projects, the Department of Economic Affairs launched the Viability Gap Funding (VGF) scheme in 2006. From 2014-15 to 2022-23, under the VGF Scheme, 56 projects with TPC of Rs.57870.1 crore were granted In-Principle Approval and 27 projects with TPC of Rs.25263.8 crore were granted final approval with a Total Viability Gap Funding approval of Rs.5813.6 crore (Both GoI & State Share). The total VGF amount disbursed by DEA under the scheme from FY15 to FY23 is Rs.2982.4 crore. Further, a scheme for financial support for project development expenses of PPP Projects – the 'India Infrastructure Project Development Fund Scheme' (IIPDF) – was also notified by the government on 3 November 2022 with an outlay of Rs.150 crore for a period of 3 years from FY23 to FY25, stated the Economic Survey.
"As India completes 75 years of Independence, the nation is evolving into a prominent force in the global economic order. India is the world's fifth largest economy and the prospect of steady progress in the coming years is bright. Here, the critical role played by infrastructure in economic growth cannot be overemphasised. Investing in high-quality infrastructure is crucial for accelerating economic growth and sustaining it in the long run," the Economic Survey highlighted. With such an impressive line-up of projects & policy interventions, it's only a matter of time when we will witness some of the most acclaimed infrastructure projects Made in India for India.