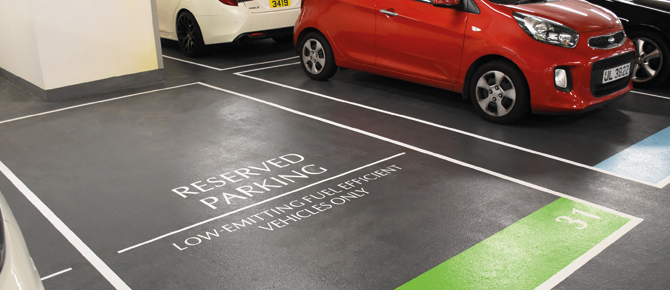 We are continuously developing and launching new technologies and high-performance products in market for the benefit of customers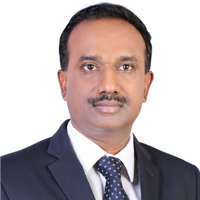 Tremco Construction Products Group (CPG) in India is a market leader in the manufacturing of seamless industrial and commercial resin Flooring solutions, waterproofing, roofing with insulation, systems for joints & durable sealants, admixtures, repair products, curing compounds, floor hardeners, densifiers, external façade insulation, glazing solutions, passive fire protection products, fibres as well as other specialist construction products & coatings.
In an exclusive interview to CONSTRUCTION OPPORTUNITIES, ANIL ANJANAPPA, EXECUTIVE DIRECTOR, TREMCO CPG (INDIA) PVT. LTD. speaks on the latest trends in the CC & Waterproofing chemicals  industry, his company's offerings, approach towards innovation, environment, sustainability and a lot more.
Give us an overview of the CC & Waterproofing chemicals market in India, latest trends and market dynamics.
India's "Sunrise Industry – The Construction Chemicals industry" is experiencing growth at a rapid pace. India Construction Chemical market sales are expected to reach around US$ 1,500 Mn by the end of 2022, registering a Y-o-Y growth of approximately 13%. The construction chemical market is expanding significantly as a result of India's increasing construction activity in various key segments particularly Infrastructure, Housing, Industrial and Commercial segments. Key players are focusing on the expansion of their business and have installed various manufacturing facilities across India to capture a major share of the market and remain in a leading position in this segment. The players are focused on strengthening their product portfolios to meet the customer needs and expanding their market footprint through the strategic acquisition of companies with similar interest in the market.
Detail us on the range of CC& Waterproofing chemicals and its applications offered by your company.
Tremco Construction Products Group (CPG) India is a market leader in the manufacture of Construction Chemical products including seamless industrial and commercial resin flooring solution, waterproofing systems, roofing with insulation, glazing solution, systems for joints & durable sealants, admixtures, passive fire protection product, repair solution, fibres as well as other specialist construction products & coatings.
Tremco CPG India is a part of wider global Tremco Construction Products Group company (one of the RPM Inc. operating division) headquartered in Cleveland, Ohio (USA).RPM International Inc. ($6.7 Billion) an conglomerate with subsidiaries that manufacture and market high performance specialty coatings, sealants and building materials Tremco Construction Products Group(CPG) is a powerful union of some of the world's most trusted & leading chemical and coatings technology brands owned by RPM Inc. (Tremco, Euclid Chemical, Willseal, Flowcrete, Nullifire, Illbruck, Dryvit and Vandex). Our range of waterproofing systems include cold fluid applied coatings, vandex crystalline waterproofing, spray membranes & linings, leak sealing system, cement mortar adhesives & admixtures, cementitious polymer waterproofing etc.,
What are the USP's of your products/solutions. Advantages of using your CC & Waterproofing chemicals in terms of savings on construction cost, time, and labour. 
Tremco CPG India range of Construction chemical and waterproofing solutions are certified locally and internationally by major industrial and government bodies, trained application team, proven track record in major projects across the globe with over 110 years of expertise in the construction chemical industry, One stop construction chemical Solution focused for every market sector and the tailor made approach to match the required performance of the end-user and many more satisfied customers are testimony to the leadership stand of Tremco CPG in Indian Building material market. Our products are highly durable and hence the lifecycle cost of our product is very less.
What is the company's approach towards innovation, environment and sustainability?
We are the innovative construction Chemical brand in the globe with continuous research and development to create more sustainable and durable solutions to the market. Tremco CPG India's flooring solutions (Flowcrete brand) has reintroduced a number of recycled products from heavy industry waste streams into its manufacturing processes including pulverised fuel ash (PFA), ground granulated blast furnace slag (ggbs). Products in our seamless terrazzo range even contain recycled glass and mirror glass aggregates. Where possible Tremco CPG India supplies materials in bulk using re-usable UN Certified Intermediate Bulk Containers (IBC's) or recyclable drum containers, in preference to small packed systems, in order to reduce the quantity of non-reusable packaging and waste resulting from our flooring operations.
Our research and development team are continually looking into ways to trim waste and curb energy use and also to improve the environmental credentials of our products. Macro synthetic fibres Tuf-Strand SF reduced the CO2eq emissions by 56% compared with steel reinforcement as per the study from US based university. Some of our waterproofing and sealants are green guard certified, assist in achieving positive contribution to the indoor air quality, contain recycled content or whose use helps divert materials from landfills, ability to help in conservation.re-use of existing structure or materials, localized raw materials usage, assist in energy savings etc.,
Have you launched any new products or launching new products in the near future.
We are continuously developing and launching new technologies and high-performance products in market for the benefit of customers. Our recent innovations include spray applied technology products in different chemistries (Polyurea, Polyurethane), Roof waterproofing solutions for both new construction and refurbishment market, Superior speciality admixtures, New age seamless flooring solutions for commercial segments (Epoxy terrazzo, Flaked systems, MMA Flooring, Natural stone flooring etc.,)
We have launched tiling range of product categories recently which includes Tile grout (Euco Tile Epoxy Grout), Tile Adhesives (Euco Tile Fix range) and Vandex range of crystalline waterproofing solutions in south market. With that success in mind, we are pushing it for pan India launch. We are planning to come up with the entire basket of tiling product portfolio. We have also very recently launched spray applied waterproofing systems including Polyurea, Polyurethane & MMA systems. These systems are backed up by proven track record globally along with certifications from accredited bodies. We are also in the process of launching liquid form of crystalline admixtures in India very soon.
As a manufacturer tell us about the critical challenges faced while introducing high end products in India? To what extent does cost influence a customer's purchasing decision?
People's acceptance to the high-end technologies is much aligned to cost and they are ready to compromise on technologies for the cost. But with increased market knowledge on the importance of performance-based construction chemical products on the durability of the structure and reduced repair cost, key global technologies are accepted and specified in key landmark projects.
Which sectors are major demand drivers for CC & Waterproofing chemicals in India.
The population of India is expected to reach 1.6 billion by the year 2048; with urban population reaching 675 million by 2035. This rapid urbanization will accelerate the demand for affordable housing, connected transport systems, other infrastructure, and commercial structures, which in turn increase the demand and consumption of construction chemical materials. With the growing investments in the infrastructure sector, India construction chemicals market is also experiencing stellar growth. On the infrastructure front, the demand is there from the asphalt and concrete roads and highways, repairing of old roads& structures, underground tunnelling, Airports, bridges, dams, Rehabilitation of heritage structures etc., With the local manufacturing boom, few of the key manufacturing sectors including food and beverage, pharmaceutical, Automotive particularly EV segment , accelerates the demand for building material industry. We are also seeing increase in office spaces, data centres, healthcare demand, warehouse spaces, real estate activities which act as a key growth driver for Construction Chemical industry.
Brief us on your manufacturing facilities and expansion plans.
Tremco CPG India is accelerating its growth in India more effectively to serve this rapidly developing market as to support our customers in Southeast Asia. We currently have two manufacturing plants in India – Chennai (Tamilnadu) and Alwar (Rajasthan).
Tremco CPG India will continue to invest in their people and their facilities to innovate and ensure that our products and services support value creation in building sustainable structures. Tremco CPG India anticipates further future investments in manufacturing across various demographies to address aggressive growth expected in the construction segment. We are planning to open two more manufacturing facilities in India for West and East region in years to come.
The upcoming investments represents the group's long-term commitment to its customers, employees, and business associates in the country. Through this rapid expansion growth in India, Tremco CPG India will always remain at the forefront in the Construction Chemical Industry.
What sort of government initiatives or measures will boost the Construction & Waterproofing industry in India.
Rising investments (Domestic & International), Government's Initiatives like Make in India, Smart City and ''Housing for all' projects, Growth in number of infrastructural projects and resultant spending increases the construction activities driving the growth for Construction chemicals. Increasing trend of urbanisation drastically increases the demand for commercial, residential, and large number of Industrial buildings and this accelerates the demand for construction chemical products. The key industrial segment which is set to experience an massive growth in the coming years include Automotive because of EV market growth, Data centres, Food and beverage, Pharmaceuticals etc., Many buildings in India are over 40 to 50 years old and need extensive renovation work. Rising renovation and redevelopment of old structures across India, increasing awareness about construction quality and growing preference for utilization of ready-mix concrete (RMC) in infrastructure projects is expected to boost the overall demand of this segment.
Future outlook on the industry and from a company perspective
Since the India adopts to ''Self-reliant '' and ''Make in India '' policies, scope of the industrial flooring is also wide.
End-users are more focused to quality and durable solutions and awareness among the clients on the importance of high performance floors to transform the industrial environment have drastically improved. We see these as a driving force behind the change that India would positively anticipate in the Industrial flooring market