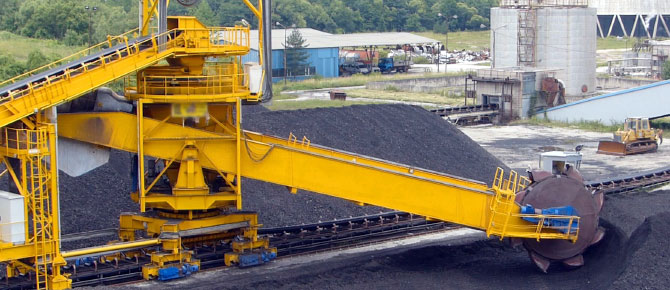 Rossi is known for its rugged product in the market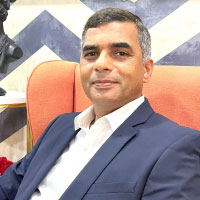 Rossi's strength is the wide product portfolio which caters to various applications for mining and construction equipment. With around twelve dealers in India and three partner service centers, the company provides product and services to its customers. In an exclusive interview to CONSTRUCTION OPPORTUNITIES, HEMANT MOHINDRA, MD, ROSSI GEARMOTORS (INDIA) PVT. LTD, gives an overview on the mining equipment industry, his company's products, new launches and a lot more.
Give a brief overview of the mining equipment industry, market dynamics, latest trends and the sector challenges.
The Indian mining equipment industry has experienced a steady growth over the years with anticipated doubling production from 2020 to 2025. The main mining activities are exploration, extraction, and mineral processing. The Indian construction equipment market is a perfect blend of home grown and international OEMs and both have their own USPs for catering to different market needs.
Market trend is towards Technological advancements, focus on safety, environment friendly machines, customizations, and modular solutions, IoT and effective monitoring, rental and leasing model. Moreover, collaboration and partnership between mining companies, equipment manufacturers and technology providers is the upcoming trend which is catching up now. Main challenges in the Indian market have been inadequate infrastructure, financial constraints like access to finance for capital equipment purchase, lack of technological upgradation and fragmented market. There are many small, medium, and large players in this market, and this creates challenges in terms of quality control and standardization. However, the times are changing and many of these challenges are getting addressed.
Tell us of your various product offerings to the mining industry. Any new products launched or enhancements to the existing product line, detail us on the same.
Rossi is into manufacturing of gear drives for non-mobile sector and caters to mainly industrial sectors. Our customers are from multiple sectors like, mining, steel, material handling, chemicals, water treatment etc. In mining sector, our strengths are applications like Stacker, Reclaimers, Ship loaders, Bucket wheel and Boom drives, Conveyors, Grinding mills, Magnetic separators, Thickeners, Screens and Crushers etc. We deliver high quality products to all these machines for smooth and long-life operations. The products include, planetary, Helical parallel and bevel, large size Heavy duty units up to 3,000,000 NM torque
We are launching new products or the product upgrades regularly to improve the duty cycles and to expand our offerings for the ever-changing industrial scenario. To gain a strong foothold in the light duty markets, we have come up with iFit coaxial series gear drives that offer around 7% higher torque than our closest competitors. We have also enhanced our state-of-the-art G series up to 400 mm center distance and 100,000 NM torque capability.
Detail us about the cutting – edge technology in your products. What are the USP's of your products.
Rossi is known for its rugged product in the market. We are strong in mainly medium and heavy-duty applications. The products have been designed, keeping in view, the tough application needs. Few of our product USPs are:
Universal mounting of helical gear units on all the faces as standard
High structural stiffness due to mono block design
Extended input-output centre distance housing for U-layout
All gear pairs are hardened and ground
GLEASON spiral bevel gears
High power to weight ratio
Easy to mount accessories like vibration and temperature probes
Flexibility to adapt to all applications without any major modifications
Highest specs of gear material.
To what extent are aftermarket services a strategic differentiator.
Aftermarket services are a significant strategic differentiator for companies, particularly those operating in industries where the provision of ongoing support and maintenance is crucial. Mining industry is definitely one of such industries.
After-service helps in improving customer satisfaction by reducing downtime, improving competitive advantage and improve customer lifetime value through timely repair or maintenance of the machines. Also, it helps in generating revenue by diversification of revenue stream beyond the initial product sales. On the top of all, it helps immensely in building the brand reputation of the companies. By investing in comprehensive and high-quality post-sales service support, companies can differentiate themselves in the marketplace and achieve long-term success
Your strategy to play in a price sensitive market.
On one hand, Rossi is known for its highly engineered products but on other hand, we try to offer a competitive solution to the customers. Its important to note that the competitiveness doesn't come only from the customer's purchase price but more from the cost of product ownership. When we talk of cost of ownership, it comes through product quality and offering the correct solution that enhances the service life of the machine, giving a trouble-free service to the machine.
At Rossi, we offer best possible solution to our customers, and this helps the customers immensely. Its clear from the fact that our warranty cost is less than 0.1%. This means, the products, when rightly selected, can directly contribute to the trouble-free operation of the customers' machines, and hence reduce the cost of ownership. One hour downtime of the machine could cost the customer much more than the cost of gear units itself and we save this cost to the customers by offering the right products and solutions.
There is another way to offer the value for their money to customers. Rossi offers up to 3 years warranty, and this gives lot of confidence to the product owners. This is also a part of our competitive offerings.
Tell us about your manufacturing facilities and dealer network in India.
In India, we have gearbox and gearmotor assembly facility in Coimbatore where we assemble more than 90% of our global product range. Rossi India is one of the very few gear companies that offer partial or full load testing to the customers. Rossi India focusses on the environment, health, and safety and we work a lot on waste reduction, be it material waste or process waste. Our business model is to keep almost all the components in stock and assemble the final products as per the customer requirement. Apart from aggressive final product lead time, this business model helps the customers by providing them off-the-shelf spare parts to reduce the machine down time.
We have around twelve dealers in India and three partner service centers through which we provide product and services to the customers. We are putting more focus on expanding the dealer network in India.
Tell us about the indigenization efforts undertaken by the company to meet the market requirements? What is the company's approach to implementing the 'Make in India' drive?
Rossi has been working on the indigenization since many years and we have been able to achieve it to a large extent. The process is ongoing and in fact, its picking up pace now. By the year 2028, we have a target to double the local content in our products.
Make In India initiative has really encouraged us to invest in our Indian operation and apart from the localization in production, we have also stepped up indigenizing the application and product engineering and sourcing.
Going forward which are the main sectors which will drive your business.
As I said earlier, Rossi is strong in medium and heavy-duty applications. Our focus will remain on our key competence that's Mining, Steel, Material handling etc. However, with the inclusion of iFit series to our product portfolio, the new avenues open for us. These are light to medium duty applications like Food and Beverages, water treatment, Power generation. Apart from growth in the existing segments, we look forward to growing in these sectors through new product launches.
What sort of support or policy changes from the government would you like to propel growth of the mining sector.
There are many changes that are already happening like major overhaul and expansion of infrastructure, transparency, and accountability etc. Some policy changes are still required but it's important that these changes happen in consultation with industry experts.
Some of the potential requirements and supports could be improving ease of doing business, improving financial and regulatory processes etc. The government understands the needs and we expect the changes to come in the short term.
Future outlook for the mining industry and from a company perspective.
India is rich in natural resources, having big reserves of coal, iron ore, bauxite, and copper etc. As the infrastructure improves, manufacturing and renewable energy sectors grow and the demand grows, demand for minerals is going to grow. Government's initiatives like Make in India are already showing good results which would continue in future. India is already embracing innovation and technology and that is showing good results in the mining and overall industrial output.
We also see that the average size of the machines, that are getting manufactured in India, is growing. This means that these machines need more reliable products like what Rossi is offering. This will definitely help us to grow our business.