MINES of the FUTURE
On A STRONG Footing…
Owing to the government's reform measures such as Make in India Campaign, Smart Cities, Rural Electrification, and thrust on building renewable energy projects under the National Electricity Policy, as well as increased infrastructure development, India's metals and mining sector is expected to undergo significant changes in the coming years. As of FY22, the number of reporting mines in India were estimated at 1,245, of which reporting mines for metallic minerals were estimated at 525 and non-metallic minerals at 720. All these aspects have led to an increased demand for mining equipment, which are able to fulfil the country's rising demand for minerals. Leading mining equipment manufacturing companies are all set to drive this momentum with their advanced equipment line-up, which are SMART & SUSTAINABLE… writes, PRERNA SHARMA
A recent Imarc study projected that the global mining equipment market size reached US$ 142.4 billion in 2022. Looking forward, the market is expected to reach US$ 193.0 Billion by 2028, exhibiting a CAGR of 4.91% during 2023-2028.
The surface mining equipment type segment led the market and accounted for a 38.9% share of the global revenue in 2022. During the forecast period, rising demand for iron ore, coal, diamonds, and chromium in emerging nations is anticipated to open new opportunities for surface mining equipment. As the use of this equipment spreads, it has enabled selected mining activities that involve the exploration of high-quality resources and the construction of embankments and stable surfaces.
Underground mining has changed its operating systems through the evolution of equipment. The mine transportation system is crucial to underground mining. The sturdy manufacturing and high impact force of underground mining equipment make it an efficient piece of equipment for subterranean operations and therefore, fueling the demand for underground mining equipment during the forecast period.
The crushing, pulverizing & screening equipment type segment is expected to register a CAGR of 4.3% during the forecast period. Owing to the rise in demand for fixed and wheeled product lines, manufacturers of processing equipment for crushing, pulverizing, and screening anticipate stronger sales. The demand and use of mobile crushing, pulverizing, and screening processing equipment are also anticipated to increase, contributing to the expansion of the global market.
The drills & breakers systems equipment type segment accounted for a 6.9% share of the global revenue in 2022. The mining drills & breakers are anticipated to rise during the forecast period owing to the global expansion of mining activities coupled with technological advancements such as IoT, automation, infrared, optical micro cameras, and artificial intelligence.
At present, the increasing global population is resulting in the rising need for construction activities across the globe, which is driving the demand for the extraction of natural resources, such as copper, coal, iron, and aluminum. This, in turn, represents one of the key factors positively influencing the market. In addition, the growing demand for energy and power generation globally due to rapid urbanization and industrialization and a significant rise in infrastructure development activities is creating a positive market outlook. Apart from this, the rising focus of mining companies on using more advanced equipment and machinery to save time and cost and increase productivity is currently offering lucrative growth opportunities to mining equipment manufacturers. The leading manufacturers operating in the industry are also focusing on improvements and innovations in extraction technologies to minimize the cost of extraction and equipment maintenance, which is offering a favorable market outlook. Furthermore, shifting consumer preferences toward renewable energy sources is fueling the need for extracting various minerals. In addition, the increasing sales of mining machinery integrated with advanced technologies and telematics solutions are expected to drive the market in the coming years.
Reducing import dependency
In order to further reduce India's reliance on import of high-capacity mining equipment and to boost its domestic production, Ministry of Coal is making continuous efforts to develop indigenous manufacturing capabilities in coal mining sector. These efforts are in line with the objectives of Aatmanirbhar Bharat promoting 'Make in India'. To achieve this objective, an interdisciplinary high level committee has been formed with the representatives from Ministry of Heavy Industries, Ministry of Railways, SCCL, NLCIL, NTPC, WBPDCL, BEML, Caterpillar, Tata Hitachi, GAINWELL and consultations have been held with industry associations and various other stakeholders to suggest ways to boost domestic manufacturing of Heavy Earth Moving Machinery (HEMM) and Underground mining equipment like High Wall (HW) miners, Continuous Miners, high capacity miners, Hydraulic shovels and dumpers.
Currently, Coal India Limited (CIL) imports High-Capacity equipment such as Electric Rope Shovel, Hydraulic Shovel, Dumpers, Crawler Dozers, Drill, Motor Graders, Front End Loaders Wheel Dozer, Continuous Miners equipment, etc. worth around Rs 3500 Crores and pays `1000 Crores as custom duty, incurring heavy expense on purchasing machinery through importing. Therefore, it has been planned to phase out import over the period of next five to six years by encouraging and developing domestic equipment manufacturers' capabilities. Some of the high-capacity machines are presently under trial procurement from domestic manufacturers.
In this regard, CIL has undertaken extensive standardization of the mining equipment to be deployed with an objective to ensure that wherever possible domestic manufactured equipment is put into coal production, transportation, and monitoring without affecting the productivity. CIL has also issued standardization guidelines with a view to promote 'Make in India'. This move will not only boost the domestic manufacturing sector but also support the objectives of Aatmanirbhar Bharat and promote 'Make in India'. Promotion of indigenous capabilities of equipment shall also ensure reduction in breakdown period of imported equipment which remain under prolonged breakdown due to non-availability of spares.
Advanced Features Augmenting Performance
With the customers' increased preference towards technologically advanced equipment with superior features that offer higher productivity, reliability, and safety, mining equipment companies are brining advanced features that are backed by sound technology and are also reflecting their attempt to move towards sustainable expanse.
For instance, BEML is developing the newest technology in mining equipment and upgrading old equipment with advanced technical characteristics based on market input and the appropriateness of equipment for local circumstances. BEML's equipment is indigenously manufactured with maximum local content and fitted with the latest technological features to obtain optimum reliability and productivity. They are equipped with the required safety features and are manufactured after a thorough inspection of their load conditions and applications. Some of the latest technologies and solution on mining equipment include electronic engines with data logging system; AC drives system for Electric dump trucks which is latest technology, more reliable and has longer life; environment-friendly Electric Hydraulic Excavators for Mining application – Driven by Electric Motors, etc. Further, company's electrically driven mining equipment; 20 Cu.M class Rope Shovel &24 Cu.M Dragline are environmentally friendly and which reduces carbon prints are under development.
Tata Hitachi recently launched all-new Mining Excavator ZX670H Made-in-India machine, which is designed and manufactured to meet customer expectations of high durability, unmatched efficiency, easy maintenance, low operating cost, maximum safety, and comfort. Tata Hitachi ZX670H is powered by an environment friendly EPA Tier II engine. The powerful 295 kW (400 PS) engine is designed to tackle the toughest jobs at any mining site with ease. ZX670H promises maximum efficiency with wide range of bucket options varying from 3.3 cum to 4.1 cum. These precisely matched buckets ensure optimal loading for haulers, leading to increased productivity for both the excavator and dumper. The all-new ZX670H prioritizes safety over everything else. This machine has been designed and equipped with all the necessary safety features to ensure complete compliance with DGMS regulations. ZX670H promises a seamless performance and unmatched productivity at tough mining job sites with its durable features.
Sandeep Singh, MD, Tata Hitachi, said, "Tata Hitachi's Mining range is bolstered with the launch of the all-new ZX670H Hydraulic Excavator. This is a made in India machine with proven Japanese technology. The best-in-class features ensure maximum durability and performance allowing ZX670H to tackle the toughest jobs at any mining site. With more than 20 years of experience in Full Maintenance Contract (FMC) support for all mining equipment, we are ready to support ZX670H across India for trouble free performance."
A Member of Volvo Group, SDLG India's two machines – E6135Fi Hydraulic Excavator and L933H Wheel Loader are configured and manufactured keeping India-centric work conditions and customer needs in mind. Each one of them is a true value for money product promising sustained returns on investment, in particular for road and retail segments.
The E6135i Excavator is a 13-ton machine designed and built for heavy lifting. It features powerful four-cylinder DDE engine coupled with energy-saving, load-sensing hydraulic system and delivers best-in-class performance. A genuinely versatile and stable machine, the E6135i excavator is ideally suited for a variety of urban and rural applications.
The L933H Wheel Loader is a feature-packed machine widely preferred at construction sites and aggregate plants, and for bulk material operations. It is powered by advanced CEV-IV engine and fully-hydraulic load-sensing steering system assuring remarkable flexibility and ease of operations. The engine is fitted with a diagnostic interface that, along with state-of-art instrument panel system, ensure smart checks and controls at every stage of operation.
Thanks to advanced design and engineering, CASE excavators deliver up to 17% more horsepower and save an estimated $10,000 per year from lower fuel costs and faster cycle times. Four minimum swing radius models excel at digging and lifting in the tightest work areas. CASE excavators range from 1.7 to 80 metric tons. These excavators are designed for high performance and durability. These excavators are equipped with CASE Intelligent Hydraulic System (CIHS) that is in-built into the machines, which helps improve the fuel efficiency and provide smooth control over the machine. The advanced hydraulic system offers higher breakout forces, improved swing speeds and greater swing torque, resulting in faster cycle times and a 5% increase in productivity.
Komatsu HB365LC-1 Hybrid Excavator is at least 20% more energy efficient and helps reduce carbon emission compared to conventional equipment. The PC300LC-8 Hydraulic Excavator fitted with Parallel Cabin and Orange Peel Grapple is ideally suited for scrap handling, which is expected to grow multifold with the new automobile scrapping policy.
Komatsu's new models viz., PC210-10MO Super Long Front, PC205-10M0 Hydraulic Excavator 'the Earth Master' and newly introduced PC500LC-10R Hydraulic Excavator developed for the mid-mining segment and the next-gen GD535-6 Motor Grader incorporate Komatsu's cutting-edge technology and have been specially developed to suit tough Indian applications and conditions. The new high-performance Hydraulic Excavators have generated tremendous interest among buyers and have been lauded for introducing highly productive machines.
All these models are bio-diesel compatible and poised to bring about a behavioral change in customer-buying preference and contribute to the sustainability index of the nation. Komatsu is also in discussions with oil companies to make bio-fuel available at project sites with easy access to end users.
Caterpillar Inc., recently launched Cat 350 Excavator along with the 374 and 395 Excavators. These products are equipped with the best-in-class technology, which can help increase productivity, provide better cost efficiency, enhance safety, and offer more customizable features compared to its predecessors to meet the multi-functional requirements of the customers.
"With customer-centricity as the focal point of this event, we desire to demonstrate our unwavering commitment to providing best-in-class, 360-degree solutions to our customers," said

Mukul Dixit, India Director of Sales and Marketing in Caterpillar's Global Construction and Infrastructure Division. "Our Next-Gen Excavators on display are designed to maximize productivity and help increase efficiency in their business operations." These offerings are built to accommodate a wide range of job requirements, raising the bar on performance and fuel efficiency in helping customers hit their bold production and cost targets. With low owning and operating costs and easy-to-use Caterpillar technology, these excavators help the customers get tons of work done on grade and on time.
Cat 350 Excavator offers high digging force and swing torque, large bucket size minimizing cycle time and maximizing payload. It has a highly efficient electro-hydraulic system and long-life filters limiting operating costs. It has reinforced structure, achieving superior durability. Cat 374 & 395 Excavators load more quickly with up to 10% higher swing torque compared to previous models. Additionally, the dedicated hydrostatic swing circuit increases productivity and efficiency. The boom, stick, and frame are up to two times stronger compared to previous models. It has up to 20% lower maintenance costs than previous models.
Liebherr Mining Dozers rip, push, stockpile, clear and reclaim in mines all around the globe. As the world's biggest hydrostatic dozer, the Liebherr PR 776 gives mining customers an edge thanks to class-leading efficiency and constant power due to the intelligent driveline and hydraulic systems. Liebherr mining dozers are designed with efficiency in mind. Highly efficient drive concept, long service life of components and low maintenance requirements reduce operating costs and increase profits.
The mining industry warrants very high demands on the productivity and reliability of the machines and vehicles it uses. The PR 776 meets these demands perfectly. Its components were specifically developed for arduous working environments. The same is true of its carefully crafted technology, innovation, and detailed solutions, all of which combine to deliver ultimate levels of operational availability.
The latest generation of Liebherr diesel engines is characterized by an extremely low level of fuel consumption. The consistently, low engine speed in conjunction with CommonRail fuel injection, leads to optimized cylinder management and very efficient combustion of fuel. This keeps the engine performing at a consistently efficient rate at all times. The high efficiency rating of the hydrostatic drive across the entire vehicle speed range and the efficient Liebherr diesel engine minimize fuel consumption and ensure that CO2 emission levels are low.
The best-in-class range of JCB Excavators comprises heavy-duty Excavators that exhibit maximum performance, strength, efficiency and productivity. The new series known as the premium line consists of The JCBNXT 225LC M, JCB315LC HD and the JCB385LC. These machines are designed for arduous and tough Indian operating conditions in the most demanding of applications. They are capable of performing large-scale earthwork applications, quarries, and mining applications.
Deepak Shetty, CEO & MD, JCB India, said, "India is going to be a growth driver for the world in the coming decades, and much of this growth will come from infrastructure development in the country. There are projects of significant national importance that are gaining encouraging momentum across the country. Large-scale infrastructure development will require larger and more productive machines, and this new range of excavators addresses this need. Projects such as Bharatmala, Sagarmala, new ports and logistic hubs will create greater opportunities in the future."
The JCBNXT 225LC M is a 22.5 tonne machine and has a heavy-duty dig-end for the next-level of durability for high uptime and lower repair costs. The machine is powered by Cummins' 148hp, 626Nm torque engine with an inline fuel injection system. This fuel system significantly helps in ease of maintenance and repairs.
"In our history of being in India for over four decades, we have always innovated for the benefit of our customers. The JCB NXT 225LC M is the result of the feedback that we received from our customers who wanted a robust fuel system. This machine is designed to work in demanding site conditions and deliver higher productivity and equipment uptime," added Shetty.
Enabled by Intellicontrol system, it has 10 working modes, which can be selected depending on the type of application. Ecohydraulics and Intellicontrol system help in improving fuel economy and gives fuel savings of up to Rs 1.7 lakh per year. For faster completion of projects, the machine comes with a power boost feature and a 1.05 cubic metre heavy-duty bucket with an increase of 5 per cent in output and lift capacity.
Looking at the poised market dynamics, Liugong India recently announced its foray into the mining segment with the launch of large excavators viz. 965Exd, 975Exd, Dump Truck (DW 105A), Hydrostatic Wheel Loader (886HST), Motor Grader (4215D) and Dozer (LD20). These machines are designed for arduous and tough Indian operating conditions in the most demanding of applications. They are capable o
f performing large-scale earthwork applications, quarries, and mining applications. Speaking at the occasion, Nischal Mehrotra, Director – Sales & Marketing, Liugong India, said, "India is going to be a growth driver for the world in the coming decades, and much of this growth will come from Infrastructure development in the country. There are projects of significant National Importance that are gaining encouraging momentum across the country. Large-scale Infrastructure development will require larger and more productive machines, and this new range of equipment addresses that need. Projects such as Bharatmala, Sagarmala, new Ports and Logistic Hubs will future create greater opportunities."
Nischal added, "In our history of being in India for over two decades, we have always innovated for the benefit of our customers. The mining range is the result of the feedback that we received from our customers who wanted a robust fuel system. The machines are designed to work in demanding site conditions and deliver higher productivity and equipment uptime." With ilink, Liugong's advanced Telematics Technology gives live updates on the service, operations and security of the machines.
Decarbonizing Initiatives
Accounting for 4–7% of global greenhouse gas emissions, mining continues to be in the spotlight of any comprehensive climate discussion, according to McKinsey estimates. On the bright side, we have already witnessed considerable achievements with respect to electricity consumption across the sector. For some sites, including several of the world's largest mines, the share of renewable electricity has reached 100%. Nevertheless, even such pioneers cannot yet rest on their laurels, as greater challenges are still facing them – namely, tackling Scope 3 emissions (emissions generated throughout supply chains upstream and downstream of their operations) and, most importantly, reducing mining equipment exhaust gases.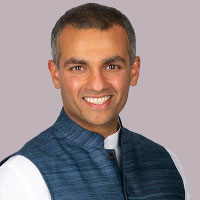 "On a mine site, typically you would have 50–80% of the emissions from the diesel we burn to power these trucks," noted Rohitesh Dhawan, Chief Executive, International Council on Mining and Minerals (ICMM). During the 22nd Conference of the Parties of the UN Framework Convention on Climate Change (COP 27), speakers reiterated, the industry will eventually have phased out CO2-emitting vehicles. Several pilot projects on equipping mining fleets with promising hydrogen-powered and/or electric vehicles are currently being implemented.
The problem is that, according to ICMM projections, zero-carbon vehicles will not be available on a significant scale until at least 2027. Considering the growing competition in EV supply chains, this may happen much later, especially for open-pit mines, among which the rate of EV and hydrogen adoption has been near zero. Given the growing pressure from stakeholders to take steps toward decarbonization, extractive industries cannot just wait for the delivery of zero-carbon trucks and loaders. It goes without saying that the most impactful means of making industrial equipment more efficient is digitization and, in particular, digital solutions powered by artificial intelligence. The way forward is to upgrade today's operations with customizable data-powered solutions.
Into the FUTURE
Equipment downtime is expensive, wasteful and unnecessary. The typical cost of downtime in the mining industry can be up to $130,000 per hour. An incident may result in a loss of as much as 50 productive hours. In such scenarios, AI can help mining companies to track and manage the performance of equipment by predicting potential failures and interruptions. Sensors can monitor temperature, pressure, volume, vibrations, etc., on machines and deliver actionable insights for predictive maintenance. This inherently improves the maintenance systems and processes of these machines, resulting in lower downtime and maintenance costs.
Mineworkers face considerable risk in their daily work activities. Miners operate heavy-duty equipment which increases their exposure to unsafe situations. AI supports more accurate and efficient decision making to foster a safer environment for mine workers, especially in the area of risk assessment and alerting to prevent accidents and injuries. In addition, AI-powered driving behavior monitoring systems can spot risky driving habits for immediate feedback. This can potentially reduce the frequency of incidents, injuries and fatalities and subsequently improve both short-term and long-term safety outcomes.
Rising concerns regarding miners' safety are driving the autonomous mining equipment market. Mining is a dangerous profession with hazards such as fires, flooding, mine collapse, and health risks such as respiratory diseases, hearing loss, musculoskeletal disorders, and heat stress. Introducing autonomous equipment such as robotic loaders, laser sensors, and driverless trucks can help ensure workers' safety. For instance, mining company Rio Tinto is using 73 driverless trucks in four of its iron mines in Australia to improve worker safety. More autonomous mining equipment is employed to minimize human intervention and thereby reduce accidents. Therefore, rising concerns regarding the safety of mine workers are expected to drive this market.
The AutoMine Concept Underground Drill, known internally by the name "Amelia" before its launch, is a twin-boom development drill rig by Sandvik. The cabinless battery-electric drill can plan and execute an entire drilling cycle from tramming to the face, setting up for drilling, drilling the pattern and returning home to charge for the next cycle.
The underground concept drill is the company's second autonomous equipment demonstration vehicle,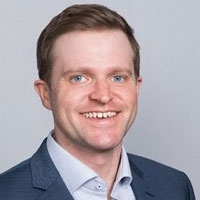 coming less than two years after it introduced the AutoMine Concept Loader. "We're continuing to push the boundaries of mining automation and demonstrate what will be the reality in the near future," said David Hallett, Vice President, Automation at Sandvik Mining and Rock Solutions. "We chose a development drill as our next Concept Vehicle to demonstrate that autonomy can also work effectively in a mine's development phase, in constantly changing environments."
Amelia's main role is to showcase next-generation intelligent automation and other new technologies and features that will be introduced for current and future Sandvik offerings, rather than being deployed at actual projects, says the company. Some features will be available as standalone products and others as upgrades or options for existing products or equipment.
The drill learns and adapts to the ever-changing environment in a development heading to safely complete entire missions from entry to exit. It navigates tight spaces with agility, enabling effective use of large machines in small spaces. Once it has arrived at its destination, it uses automatic drill plan adjustment to optimize the drilling pattern and drill the full round.
"Our vision is that in the near future, thanks to the rapid advancement of battery technologies, equipment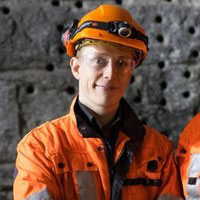 like this will be able to drill entire rounds fully on battery power, eliminating the need to plug in to a grid and improving flexibility underground," Jussi Puura, Digitalization Research Lead at Sandvik Mining and Rock Solutions.
During drilling, the AutoMine Concept Underground Drill uses an AI-guided automatic drill bit changer to identify when bits are worn and changes them automatically. The drill is also equipped with a lifter tube installer that simplifies the face charging procedure. Drilling data is then reported back to iSURE or Deswik to optimize the next round. The drill also uses Rock Pulse AI for continuous rock mass feedback to optimize drilling performance.
Deep Automation is Epiroc's cutting-edge set of automation systems and applications, used to orchestrate loaders and trucks in underground mining operations. Developed with interoperability in mind, customers can take control of safety zones, production assignments and autonomous traffic in real time – boosting safety, consistency, and productivity.
Epiroc has a long history of developing and implementing automation solutions in mines all over the world. Deep Automation is the next step to create an even stronger automation offering with emphasis on interoperability, giving customers full control of a production area from the safety of a control room.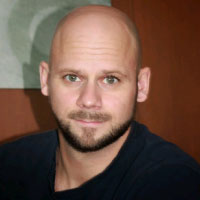 "We are very excited to offer the most interoperable automation solution on the market. This is made possible by a cross-platform interface between Deep Automation, mine planning tools, underground machines, and auxiliary equipment" says Gabriel Norefors, Director of Customer Solutions Material Handling at Epiroc's Underground division.
All trucks and loaders within Epiroc's Smart and Green series are prepared for automation and remote control, thanks to RCS, Rig Control System. Epiroc has now signed a delivery agreement for both of SSAB's zero-emission steel types: SSAB Zero™, based on recycled steel, and SSAB Fossil-free™, based on iron-ore without fossil fuels. At the end of 2022, Epiroc showcased the world's first underground mine truck made using fossil-free steel from SSAB, which is set to be available on a commercial scale during 2026.
SSAB Zero™ will be used in the production of Epiroc's Smart and Green series of battery-electric mine trucks and loaders, enabling zero-emission underground operations. SSAB Zero™ has zero fossil carbon emission (less than 0.05 kg CO2e emissions per kg steel in scope 1 and 2) in operations, including purchased energy and transportation. The quality and properties of SSAB Zero™ will be equal to the steel currently used in Epiroc's products.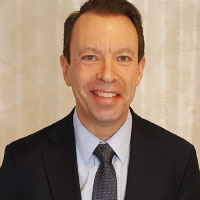 "SSAB Zero™ broadens our zero-emission portfolio and strengthens the business offering, allowing us to bring zero-emission steel to our customers already this year," stated Thomas Hörnfeldt, Head of Sustainable Business, SSAB. "There is a large demand for this kind of steel, and it is satisfying to have such an offer in place."
According to Grand View Research, ongoing digital mine innovation is expected to transform the key aspects of mining during the next few years. Increased investment, along with government support for digital mine innovation globally, is expected to trigger the demand for mining equipment in the future.
Implementing data analytics such as artificial intelligence, machine learning, Internet of Things (IoT)-embedded systems, and other analytics in mining systems is a key trend in the autonomous mining equipment market.
Artificial intelligence (AI) is helping to transform the mining industry into a safer, more profitable, and more environmentally friendly industry. AI can analyze vast quantities of data to better predict where to find better resources, along with minimizing errors. IoT system advances in mining equipment are making extraction cheaper without deteriorating existing grades.
All of these changes are helping industry improve its efficiency from Mine to Market.
Fast Facts
ICRA's survey of MCE dealers indicate flattish YoY volume during Q2 FY2023. Volume likely to increase in FY2023 supported by upcoming elections in 2024, increased mining activity and the Government's focus on infrastructure.
The rising demand for advanced equipment and machinery among numerous organizations to save time and cost as well as increase productivity is primarily driving the global mining equipment market.
The use of telematics in the mining industry has proven to be a game-changer. Internet of things (IoT) sensors provide feedback to the fleet manager, which ensures lower downtime due to malfunctions and helps plan maintenance activities.
With an increasingly competitive environment across all industries, companies are constantly looking for process optimization, which, in turn, has increased the demand for automation in the mining industry.
Drones are being used for the exploration and surveillance of mines. Drones ensure that areas are clear before blasts, track post-blast fumes, and improve the overall safety of sites. BHP (Australia) has been using drones at its Australian mines for surveillance.
Integration of automated technology in mining operations is expected to boost the demand for innovative mining equipment for firms to remain competitive.