Kirby India Inaugurates its Third PEB Factory in Gujarat
Kirby Building Systems India (part of Alghanim Industries, Kuwait) recently held an inauguration ceremony for its newest Kirby plant, a pre-engineered steel manufacturing facility in Halol, Gujarat. The latest addition is the third Kirby Building Systems plant in India, and its seventh globally.
The new pre-engineered steel building (PEB) manufacturing plant furthers Kirby's longstanding position as a market leader in India, which proved a pioneering ground for Kirby India's industrial innovations for more than 20 years. Alghanim Industries Executive Chairman Sir Kutayba Y. Alghanim, along with Alghanim Industries and Kirby India executives, commemorated the inauguration of the new state-of-the-art Halol, Gujarat plant, which took place on 22nd February 2023.
With an initial annual production capacity of 50,000 metric tons that is expandable to 100,000 metric tons, the new Gujarat plant bolsters the existing 200,000 metric tons capacity of the Hyderabad and Haridwar plants. Spread over an area of 114,000 square meters, Kirby's Gujarat facility will additionally be home to hundreds of new jobs created both directly and indirectly with the local economy.
The new plant enjoys a variety of sustainable features such as high air changes protecting the welfare of workers; solar-powered LED lighting, roofing with high solar reflectivity index, maintaining the plant's eco-friendly functions; water harvesting that bolster's the plant's self-sustainability; and many more features that make it Kirby's most environmentally sophisticated manufacturing facility yet, meeting to the highest standards of Green Building ratings. This plant is awarded with Platinum Rated Green Factory Building by Indian Green Building Council (IGBC). This is the first PEB facility in India to achieve the highest Platinum rating.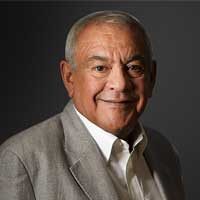 Commenting on the recent opening, Kutayba Alghanim, Executive Chairman of Alghanim Industries noted: "Kirby's success story is one we are very proud of at Alghanim Industries. When we introduced the concept of pre-engineered steel buildings, first in the Middle East and North Africa (MENA) region and then to the Indian subcontinent, the company was a small but ambitious steel building business looking to change the way we think about construction. Today, with the significant growth in different market sectors, Pre-engineered buildings have become the need of the hour to fulfil space demand. We are grateful for the support of our customers who have been and remain at the heart of everything we do."
Kirby Building Systems is credited for a comprehensive range of infrastructures setup across India, its surrounding region, and across the Middle East and North Africa as well, with growing reach throughout Southeast Asia and Western Africa.
The company's journey to the global stage of pre-engineered steel building pioneers was paved with constant innovation, expanding into markets with its environmentally conscious and fully recyclable steel.
D Raju, Head, Kirby India and Kirby International noted: "We are proud to enter the highly industrialized Western market with our new Kirby facility in Gujarat. This addition to our global network reflects our commitment to be closer to our customers in the region and fulfil their requirements with our cost effective and innovative PEB solutions with excellence."
For more details visit: www.kirbyinternational.com