Infra.Market to Acquire Majority Ownership in Strata Geosystems
The acquisition catapults the startup to category leadership in geosynthetic manufacturing and geotechnical engineering.
Infra.Market announced that it has, through its parent entity Hella Infra Market Private Limited, entered into definitive documents to acquire majority ownership in Strata Geosystems (India) Pvt Ltd ("Strata") for an enterprise value of INR 9,100 Million from US based Glen Raven Technical Fabrics LLC ("Glen Raven"), a global leader in technical and performance textiles and a group of other Indian shareholders. Additionally, the transaction also involves Strata India purchasing the entire 100% stake in the geosynthetics business of Glen Raven in US.
Strata is an early entrant in the technical textile sector in India and has scaled to become a global leader in geosynthetic manufacturing specialising in soil reinforcement technology. It addresses the evolving needs of construction by providing sustainable materials while saving costs across various sectors such as highways, landfills, mines, railways, ports, container yards and more.
As a category leader in India and North America, Strata is uniquely positioned to capture the enormous opportunity for adoption of geosynthetics in road and allied construction in India and other global markets. Through the adoption of geosynthetics, Strata is leading the change and driving the need for more sustainable infrastructure development to drive growth.
The current operating shareholders of the Company, Narendra Dalmia (Chief Executive Officer) and Gautam Dalmia (Chief Development Officer) will continue to remain invested and lead the global operations at Strata.
Aaditya Sharda, Co-Founder of Infra.Market said, "We at Infra.Market are attempting to build India's largest multi-product construction material offering not only in India but globally. The acquisition of Strata further enhances our capabilities in offering solutions across geosynthetics and related engineering and emboldens our vision to revolutionize the construction ecosystem across all product lines and services."
Narendra Dalmia, CEO of Strata said, "At Strata we have built a world class manufacturing platform to cater to global customers with a broad spectrum of innovative products and solutions for an array of site development challenges worldwide. Geosynthetics are new-age construction products which offer tremendous carbon savings and aid in sustainable construction goals. We have been at the forefront of advancing the adoption of these products in India and have successfully developed them in several infrastructure sectors such as highways, container yards, etc. While what we have built till now is industry defining, the platform Infra.Market provides will further aid and accelerate our vision of taking geosynthetics to every construction project and build a global category leader."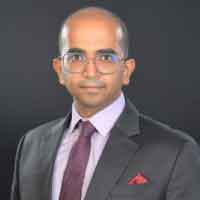 Gautam Dalmia, CDO of Strata said, "We are excited about this partnership with Infra.Market and believe the synergistic combination will help Strata to leverage significant opportunities in the geosynthetics sector globally."
Harold Hill, President, Glen Raven Technical Fabrics said, "We are extremely proud to have partnered with Strata over the last 15+ years. We have confidence that Infra.Market is the best partner to lead the upcoming stage of this journey. Under the current management team, Strata will persist in catering to its present client base while striving to discover opportunities to bolster its standing in the global geosynthetics industry."
Avendus Capital was the exclusive sell-side Transaction Advisor to the shareholders of Strata.
About Hella Infra Market Private Limited
Infra.Market is a Construction Solutions company with a vision of creating India's largest multi-product construction materials brand and transform the entire supply chain, not only in India, but also globally. We are revolutionising the way the construction ecosystem operates and are one of the fastest growing and profitable start-ups out of India.
For more details, visit:
Website: www.infra.market
Email: contact@infra.market
About Strata Geosystems (India) Private Limited
Strata was incorporated in 2004 as a Joint Venture between Strata Systems Inc. (USA) and a group of Indian shareholders and has grown to be a leading technical textile manufacturer in India with focus on geosynthetics. With several decades of experience in solving complex site development challenges worldwide, Strata's expertise extends to applications such as retaining walls, reinforced soil slopes, ground improvement, pavement and drainage solutions serving diverse sectors including highways, landfills, mining, railways, ports, and container yards.
For more details, visit: www.strataglobal.com
Email: media@strataglobal.com