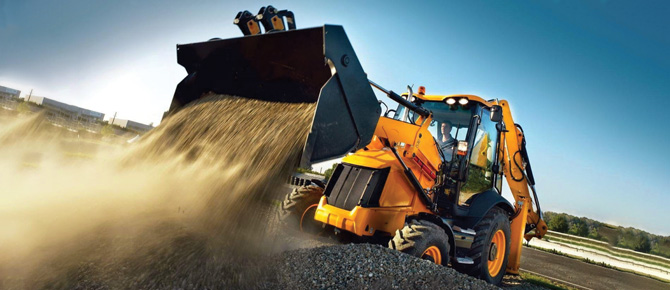 Ploughing Growth Prospects
Backhoe loader technologies and innovations are advancing at an exceedingly fast pace, and operators are also embracing the change at the same speed. These mean machines go the extra mile on the jobsite, thanks to their user-friendly design and attachments. This also makes a used model a great investment. Thanks to manufacturers' commitment to bring better features, value, and versatility to these already worthy machines, Backhoe-loaders are experiencing greater traction in the market. This Cover Story tracks the latest developments brought by leading companies into the Indian market and chases the market growth projections from here on… writes Prerna Sharma
"They dig and lift. They move and fill. They're easy to move around the jobsite and easy to move from one site to another. But what truly makes the backhoe the Swiss army knife of equipment? Versatility," a perfect description laid out by an international media.
Backhoe loaders are the most heavily used loaders in large, medium, and small scale construction projects because of their versatility and small size. These loaders can be fitted with different attachments for tasks such as boring, digging, excavation, and loading. Backhoe loaders can be used for a wide variety of tasks such as digging holes or excavation, construction, small demolitions, powering building equipment, breaking asphalt, paving roads, and light transportation of building materials. Most backhoe loaders feature quick-attach mounting systems and auxiliary hydraulic circuits for simplified attachment mounting, increasing the machine's utilization on the job site.
The global market of backhoe loaders is being driven by the growing demand from the construction industry as the product is used in various operations and in compact size due to its versatility. In the recent years, the market for backhoe loaders has witnessed a favourable growth in the residential construction sector as a result of the robust population expansion and an increase in gross household disposable incomes in both developed as well as developing economies. In addition, the rapid growth in migration of people from rural to urban areas has led to increasing investments towards the growth of sustainable and smart cities. This has led to the adoption of technologically advanced machinery like backhoe loaders that accelerate construction activities.
According to 6W Research, India is shifting towards local production to meet its demand as we see the trend is shifting towards reducing imports. Based on types, side shift backhoe loaders deliver high break-out force, are faster in digging and loading and are ideal for functioning in the toughest strata, thereby accounting for the major market revenue shares in the Indian backhoe loader market.
High on Innovation & Sustainability
Backhoe loader market continue to offer end-users the kind of versatility that leads to solid utilization rates in many applications, and manufacturers continually refine their products with features designed to help reign-in operating costs. With customers' profit margins under pressure, manufacturers are striving to make owning and operating their machines financially viable during the current lean period.
Additionally, the recently launched backhoe loaders are built by pioneering the integration of digital technology with construction equipment. All the machines are equipped with world-class remote monitoring telematics technology, which helps in the remote monitoring and fleet management on the key parameters of Service, Operations and Security. The technology now helps machines communicate real-time on its location, operations, performance, downtime, service alerts and security.
The overall industry now tends to shift to virtual interaction. Technology-driven companies are now taking the help of the virtual interface more. Working towards creating a more trouble-free machine and a system to provide remote assistance to the customers. Sales teams are now having virtual IDs and accessibilities in order to converse with sales prospects. Various Apps are being created to simplify sales and service process
Escorts Kubota recently launched DIGMAX Super. The equipment is an addition to its fleet of DIGMAX backhoe loaders. The new backhoe loader comes with a few additional advantages. The new stylish cab integrates roll-over protective structure (ROPS) and falling-object protective structure (FOPS) to protect operators and give them a safer environment in which to work. The equipment comes with a 6 pillar cabin design with greater visibility and increased space for the operator. Seat-mounted controls improve the operating ergonomics of the new loaders. A multifunction joystick controls travel direction and speed. The equipment comes with an Escorts Kubota engine that generates an adequate amount of power and torque. This new equipment model is an optimal fit for rough terrain.
The new 770NXe from CASE stable showcases the right balance of power & efficiency. With the latest generation Electro-Hydraulics Variable Displacement pump, coupled with proven FPT S8000 49.5 hp engine, it delivers class leading productivity both in backhoe & loader applications without compromise on breakout forces and working reach, with up to 24%* more fuel efficiency and 26%*  reduced maintenance cost. It also delivers 10%*  higher productivity than competition in power mode. S'tyled boom offers better reach on ground as well as on high body trucks, resulting in better transport height & work visibility. The easy serviceability due to the large access area available when opening the new tiltable front engine hood is a hallmark of CASE Loader Backhoe machine design. To improve serviceability, the machine layout has been optimized to provide an easy access to all the main components.
JCB recently launched its new range of CEV Stage IV Backhoe Loaders. The range includes the new 3DX Plus, the 3DX Xtra, the 3DX Super & the 4DX to meet a wide range of applications for customers. The new Backhoe Loader range is powered by the well-established and reputed 55kW JCB ecoMax diesel engine. This CEV Stage IV engine is environment friendly and comes with well-proven CRDI technology, a Waste-Gate Turbocharger & a Two-Stage cooling EGR system. A unique feature of this engine is that it has a state-of-the-art combustion system that eliminates the need for any After-treatment, DOC (Diesel Oxidation Catalyst) or a DPF (Diesel Particulate Filter). This engine also has no deration at higher altitudes, thus greatly benefitting customers and users in mountainous terrain.
JCB has always invested in technology during its four decades of operations in India. This new range of JCB Backhoe Loaders not only conforms to the latest Emission Standards but will provide our customers with increased reliability, enhanced productivity and reduced operating costs enabling them to improve their profitability. The machines have been tested extensively across the country in all possible applications before their launch
With this, the popular JCB Backhoe Loader is now even more Fuel-Efficient and Productive. The 3DX Plus CEV Stage IV machine is 7% more fuel-efficient in Eco mode and has 25% higher productivity in Plus mode as compared to the outgoing model. It has features such as Auto Idle and Auto stop to help reduce fuel wastage and improve efficiency. Additionally, a high torque of 400 Nm and three Excavation Modes for different site conditions – Eco, Standard and Plus enhance the machine's adaptability to meet output needs.
The machine is built for a hydraulic oil change period of 4,000 hrs and optimised further to reduce maintenance cost by 22%. A spacious cabin, equipped with a new comfortable seat and an informative digital display to make it easy and comfortable to operate. Equipped with a Guide Me Home feature, the external lights of the machine stay on for 30 seconds for safety if the ignition is turned off in a dark environment.
Last year, the company also launched the industry's first dual-fuel CNG Backhoe Loader in India – JCB 3DX DFi. It is a new machine that can operate on CNG and diesel simultaneously using the HCCI (Homogeneous Charge Compression Ignition) technology. The utilisation of alternative fuels is a significant step-change in the Construction Equipment Vehicle sector. CNG is also more economical and helps lower the operating costs to the end customer. With the global concern on environment and sustainability, JCB is committed to supporting the cause through the launch of this Dual Fuel CNG Backhoe Loader.
The Manitou MBL backhoe loader is equipped with a more fuel-efficient and robust Kirloskar BSIV engine, making it a profitable choice for users. With two variants of the engine available, the 74.5 Naturally Aspirated in MBL 745S and the 74.5 High Torque in MBL 745HT S, customers can choose the one that suits their needs best.
The MBL 745S backhoe loader comes with a banana boom variant, the MBL 745 RANGER, which is equipped with an ECU coupled with a Common Rail Direct Injection (CRDI) system, providing higher output power and torque rises while offering enhanced fuel efficiency by 10%. The engine mounted after treatment device used is a Diesel Oxidation Catalyst (DOC), and the Regionalised Cooling system is designed to operate with ease in demanding and extreme conditions like dust and high ambient temperature.
The spacious cabin of the Manitou MBL backhoe loader is equipped with the best-in-class operator seat with a head– and an armrest, an audio system, smooth adjustable levers, and tilt, all of which help reduce operator fatigue and stress. Grab rails are conveniently placed to make access to the cabin easier. Ergonomically placed switches, levers, and control clusters with large, easy-to-read indicators and warnings, a battery cut-off switch provided as standard to protect against electrical fires and theft when the machine is not in use, and an emergency cut-off switch enhance operator productivity without compromising on safety.
The Manitou MBL backhoe is designed for multi-application functionalities, which help deliver higher uptime and low maintenance. Additional reinforcements on boom and dipper tubes add extra strength, making the machine more reliable. The in-built Loader Locking Strut enhances safety during idle position and maintenance work. The powerful and dual delivery pump unique Unloader Controlled Hydraulics (UCH) are engineered to optimize engine power and increase fuel efficiency. With optimum Total Cost of Ownership, the customers get better Return on Investment (RoI) in the lowest possible time.
The MBL backhoe loader comes with Manitou standard telematics called Easy Manager, which is now available by default in all the MBLs. The operator can have a digital twin of his machine on his smartphone with MyManitou App, enabling customers to plan their Manitou fleet better and optimize their business. They can access live machine information like total running hours, fuel consumption, operational functions, track, trace, and control their machine usage, protect their equipment from unauthorized usage, and get real-time updates. These features guarantee lower Total Cost of Operations and higher productivity, maximizing lifetime customer value.
Tata Hitachi's newly introduced Backhoe Loader SHINRAI PRO comes with new fuel efficient reliable engine that offers superior engine performance. It has electronically controlled parameters for optimized performance and increased life, proven transmission and axle system and easy maintenance. Intelligent optimum hydraulic system OHS provides great performance with fuel efficiency, expert hydraulic flow optimization through intelligent controller and variable displacement pump to match high performance at lower fuel consumption, ensures optimal utilisation of engine and hydraulic power.
SHINRAI utilises advanced hydraulic systems, including the Excellent Hydraulic System (EHS). These systems provide better oil flow according to the specific machine, ensuring that the hydraulic system always has sufficient flow and pressure to handle tough jobs. Tata Hitachi SHINRAI comes with a variety of inbuilt and optional safety items like a battery cut-off switch, FOPS cabin, Parking brake interlock, travel motion alarm, fuel theft alarm, fire extinguisher seat belt with alarm, among other such advanced features. ConSite, the in-built telematics suite on SHINRAI machines also gives suitable alarms and alert on the machine as well as through InSite (Telematics System) for any issue reported.
SHINRAI Backhoe Loaders are designed as per ISO 20474 safety standard and Tata Hitachi's own internal safety criteria. SHINRAI Backhoe Loaders come replete with a spacious cabin, fan, an option for air-conditioned cabin, ergonomic controls, music system with FM/AM/AUX/USB/Bluetooth, comfortable operator and helper seat, ample storage space, and dual white light inside the cabin.
The Cat® 424 Backhoe Loader delivers exceptional performance, superior fuel efficiency and a comfortable, safe and spacious operator station. The Cat® C3.6 engine meets BS-V CMVR emissions standards, a step ahead of current regulatory requirements ensuring longevity in the market. The engine delivers impressive peak torque of up to 424 N·m from an optimized engine capacity of 3.6 L. This provides high fuel efficiency with up to 20% fuel saving over the previous model when operated in the new Eco mode.
The design of the Parallel lift loader gives high breakout forces with capability for dozing and loading and increased dump height. The iconic Cat excavator style boom on the backhoe enables reach over obstacles and better loading capability in narrow spaces. Robust stick design and 205 degrees of bucket rotation give a solid platform to deliver superior material retention and performance, even on tough job sites. This combined with the variable displacement hydraulic pump (132 L/min flow @ 2,200 rpm) provides faster implement speeds and efficiency.
The cabin is designed to meet ROPS (roll over protective structure) and FOPS (falling object protective structure), so the operator is protected. The stylish, spacious cabin gives excellent all-around visibility with fully integrated operator workstation including; suspension seat, clear information cluster and ergonomic controls. Opening side windows, door windows and large rear windows enhance operator comfort, while improved cab mountings and window and door seals lower in cab vibrations and noise. The machine hood is opened from a button inside the cab to prevent vandalism and braking effort is lower to improve safety and reduce operator fatigue. Battery disconnect comes as standard for all machines.
Components and structures on the machine are designed for high performance and to deliver rugged durability. The performance increases of this machine have been matched with increased weight and strength of structures. The large torque tube on the loader arms and bucket, strengthened frame, reinforced excavator style boom, proven engine and drivetrain and robust hydraulic components all deliver superior machine life and performance.

The designers at Mahindra have taken technology to the next level. Looking at the current scenario, the company has taken a dramatic leap in the Backhoe Loader category by creating the new EarthMaster SX. With 55 kW (74 HP), a CRDI Mahindra engine, best-in-class fuel efficiency, and optimal backhoe performance Mahindra EarthMaster SX is engineered specifically to suit Indian-usage patterns and break all norms in the Backhoe Loader category.
It offers high productivity with bigger loader (1.1 m3) and backhoe buckets (0.27 m3). Mahindra EarthMaster backhoe bucket is around 8% bigger than competition. Better dig Depth with 2 mm thicker plates than usual for applications where the strength is needed. More load bearing capacity to front axle with 63 mm thick beam, helps machine to do heavy work in loader application. It is ideal for all-weather condition like sub-zero temperature in the Himalayas, due to high impact resistant structural Grade of steel (350 C) for all critical components. Better backhoe speed & performance due to higher flow-handling capacity and less pressure losses.
It offers better fuel efficiency due to less load on engine with lowest hydraulic refills required and it has lower per-hour maintenance cost due to 3000 hours hydraulic oil change interval, leading to higher savings. The new range features the proven and reliable 74 HP CRi Mahindra Engine and many other technological advancements, besides the cutting-edge iMAXX Telematics solution, all of which together, ensure guaranteed better fuel efficiency. Given the fact that fuel is one of the major elements of the operating cost (nearly 50%), with unique features as Banana Boom, joystick lever, robust design, and bigger buckets, EarthMaster range is well suited for all types of backhoe applications, be it mining, trenching, crushers, building construction or any other work in construction industry. Mahindra BS4 Backhoe Loader – EarthMaster, with this competitive advantage will provide them an edge, complete peace of mind and scale up their CE business, delivering higher prosperity.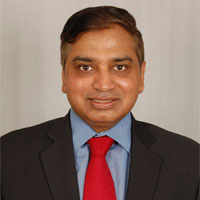 Jalaj Gupta, Business Head, Commercial Vehicles Business Unit, Mahindra & Mahindra Limited said, "Our new BS4 machines have delivered higher fuel efficiency, which is the outcome of Mahindra's superior technological prowess rooted into a deep understanding of the Indian customer. Additionally, MCE is offering Service guarantee to ensure higher uptime for our customers through guaranteed speedier turnaround of the machine. The state-of-the-art iMAXX Telematics technology is further helping lower the Cost of Ownership by providing a firm control to the owners over their machines, remotely. The company believes that this disruptive customer value proposition will help in its journey of becoming a formidable player in the CE Segment."
Bobcat® backhoe loaders are versatile machines and can easily be configured for different applications by coupling with Bobcat optional attachments. Whatever the job – digging, trenching, breaking or material handling (to name but a few), Bobcat backhoe loaders have the power to get it done efficiently. Under the hood, they have the best-in-class 100 hp engine to take on tough jobs with powerful performance and high fuel economy.
Bobcat's B900 Backhoe Loader demonstrates superior performance with best-in-class Digging Depth, Higher Breakout Forces, Increased Component Durability, Comfortable Operator Cabin, Advanced Hydraulic System and Excellent Total Cost of Ownership advantages. Bobcat B900 offers 3~5% higher maximum digging depth compared to other backhoe loaders in its class. That makes B900 best performer in its class. With optimized design of Bobcat B900, economy mode operations can be achieved with 1200 Rpm and Power Model can be achieved with 1400 Rpm. Higher performance even at low engine rpm helps in great fuel savings.
Extensive savings come with B900's load sensing Variable Displacement Hydraulic pump from Parker. It delivers 119 Liters per minute flow @ 2200 Rpm. Advantage of a Variable Displacement Pump is that it varies its flow based on load requirement. Flow increases when Load increases during activities such as Excavation or Dozing and decreases when Load decreases during idling or marching. As a result, productivity goes up but not the fuel consumption. Addition to load sensing system with variable displacement pump, B900 CEV Stage IV Backhoe Loader also equipped with a dedicated steering pump. This hugely reduces the engine power required to operate steering system. B900 now comes with Bobcat i-Connect Telematics solution as standard, which allows machine monitoring from anywhere.
Taking concerted steps towards achieving sustainable expanse, the CASE 580 EV (electric vehicle) delivers backhoe power and performance equivalent to its diesel counterpart while also providing instant torque, lower jobsite noise, lower daily and lifetime operating costs, reduced maintenance demands and absolutely zero emissions.
The equipment lower carbon footprint and achieve incentives/greater consideration for new projects with electrified additions to customers' fleet. The battery separately powers the drivetrain and hydraulic motors, resulting in hydraulic breakout forces equal to diesel-powered machines and improved performance during simultaneous loader and drivetrain operation. The machine's lithium-ion battery provides enough power for the typical 8-hour work day. With lower operating costs, companies can save as much as 90% in annual vehicle, fuel and maintenance costs. The 580 EV retains the precision and efficiency of diesel-powered CASE backhoes with features such as ProControl, which allows for extremely precise boom movement and placement, as well as Comfort Steer, which significantly improves steering while working in tight quarters or in truck loading operations.
Conclusion:
There is a rise in demand for loader backhoes due to an increase in small construction projects. Rapid urbanization and industrialization have aided the growth of backhoes. The steadfast investment in infrastructure by the government is also expected to push the sales of backhoe loaders further in India. Looking at such buoyant prospects, the construction equipment manufacturers are upbeat about achieving backhoe loader sales' target to pre-covid levels – 45,000 units per year. With many more enhancements shaping up in the backhoe domain by leading global and Indian counterparts, the segment is up for a huge fillip in times to come.
Fast Facts
The global backhoe loaders market is expected to grow at a CAGR of 6% in the forecast period of 2023-2028 to reach a value of USD 4.83 billion by 2028.
The Backhoe Loader market accounts for ~7% market share in total sales of construction equipment industry globally.
India is the largest market for backhoe loaders accounting for almost 50% of all construction equipment sales in unit terms.
There have been greater efforts placed by companies on achieving reduced cost per operation and higher performance.
The emergence and adoption of new age technology tools has empowered customers with ease of operations and greater visibility.