Readymix Concrete & Equipment
Empowering A Cleaner Future
Owing to its inherent advantages such as greater simplicity, ease of use, and improved efficiency, ready mix concrete has been gaining prominence in the construction sector. Added to that, reduced inventory costs, waste control, and effective usage are enhancing its popularity. An increasing demand for time-sensitive and cost-effective building techniques is slated to boost the global ready-mix concrete market. Over the years, there have been significant advancements in ready-mix concrete technology, and the future holds even more exciting possibilities. Here's tracking the growth trajectory…, writes PRERNA SHARMA.
The ready mix concrete market is expected to surpass $902 billion by 2032, as reported in a research study by Global Market Insights Inc. Increasing demand for construction projects worldwide, especially in emerging economies, coupled with the growing trend of green buildings and sustainable construction practices. Numerous advantages of ready mix concrete over traditional concrete, such as improved quality, consistency, durability, and ease of use, are favouring product adoption.
The ready mix concrete industry from shrink mix segment will grow substantially between 2023 and 2032, due to increasing demand for precast concrete products in the construction sector. The product is designed to shrink slightly after it is poured. The adoption of advanced technologies, such as automated shrink mix batching systems and IoT sensors, will also increase segment share.
The on-site production segment will account for a significant share of ready mix concrete market by 2032. On-site production allows for greater flexibility in terms of the quantity and quality of the concrete required for a project. It also reduces transportation costs and enables the production of fresh concrete on demand, thereby improving the quality of the final product. Increasing demand for customized concrete solutions in construction projects, especially in urban areas, is supporting the segment growth.
The ready mix concrete market size from commercial applications will expand at a rapid pace by 2032. Ready mix concrete is widely used in commercial applications due to its superior quality, consistency, durability, and ease of use. Wider adoption of green building practices and the use of eco-friendly materials in commercial construction, in addition to the incorporation of advanced technologies, such as self-compacting concrete and high-strength concrete, will help the market to grow.
Asia Pacific ready mix concrete market is set to record 8% CAGR through 2032. The growing population, coupled with rapid urbanization and infrastructure development are driving the product demand in various construction applications, such as residential, commercial, and infrastructure. There is also a steady shift towards sustainable and eco-friendly construction practices, which is likely to boost the sales of green concrete and other innovative ready-mix products in the Asia Pacific.
According to Mordor Intelligence, the use of ready-mix concrete in modern construction is an environmentally responsible choice that provides building owners with energy-efficient buildings by combining isolation with high thermal mass and low air infiltration. It is being preferred in the residential construction sector owing to its advantages, such as savings in labor requirements and supervision costs, faster construction, and a uniform, consistent, and assured quality of concrete. One of the primary drivers of the growth of the RMC industry in India is the increasing demand for infrastructure development, industrialization, and residential and commercial projects. The government's initiatives, such as the Smart City project, Pradhan Mantri Awas Yojana (PMAY), and Atal Mission for Rejuvenation and Urban Transformation (AMRUT), have further boosted the demand for RMC in the country.
Newer Opportunities
There have been fast-paced developments in this space in the country in the recent years. Leading companies have been quick to spot the trend and deliver the desired products to customers. For instance, RDC has recently launched two new products that cater to the needs of consumers. The first product, RDC Potcrete, is a quick repair solution to the challenges faced during the monsoon season when potholes cause traffic congestion posing a safety hazard for motorists. RDC Potcrete, makes rapid pothole repair solutions accessible for quick and efficient repairs of potholes without causing significant disruption to traffic flow. Roads can be opened for traffic within two minutes of application. The product has received a positive response from consumers and is available in high-grade options as well.
The second product, RDC Shield-o-crete, is an impact-resistant concrete designed to withstand repeated blows and absorb energy without cracking or spalling. This innovative product has already shown excellent performance for industrial floors and has been tested against missile attacks. RDC has come up with this product in an effort to do their bit and contribute to the recent push for self-dependence in the defence sector. Compared to internationally patented impact-resistant concrete, RDC Shield-o-crete's performance is ideal for high-traffic areas where impact resistance is critical.
ACC Ltd. has been a pioneer in building innovative concrete solutions. The company's ongoing innovation process is consistent with ACC Bagcrete, a proportional balance of premium components produced to generate high quality concrete mix. The company has added a new product dimension to the building industry with ACC Bagcrete, a hassle-free, smart, and user-friendly concrete solution for all types of construction demands. A stronger, more durable final product is produced as a result of the pre-blended components being meticulously measured to ensure uniform quality. The product was created to offer the best compressive strength (10 MPa to 80 MPa), exceptional workability retention, and unmatched ease of placement, a trifecta of attributes that set it apart from competing products. In contrast to traditional concrete, which necessitates the mixing of various components on-site, it is a pre-blended mixture of cement, sand, and aggregates. For building projects that call for a quick and effective application method, ACC Bagcrete is ideal.
Ajay Kapur, CEO, Cement Business, said "We are dedicated to pursuing product innovations and offering the finest products and services to our customers. We have always strived to create products of the highest calibre in order to meet the varied needs of our customers and assist them in constructing robust structures. ACC Bagcrete is a unique product that not only meets but also exceeds the demands of our customers The prestigious university IIT Bombay has recently reaped significant benefits of using ACC Bagcrete for a special need in its R&D Lab of Civil Engineering Department. The M80 Grade ACC Bagcreate has also been used in various NHPC projects in spillway repairing. ACC Bagcrete is a unique solution that guarantees minimal waste, accelerates construction, and improves longevity with constant quality.
ACC AEROMaxX is a specialized kind of mineral insulation foam comprising of cementitious slurry designed specifically to form well-distributed air bubbles within, resulting in desired Thermal Insulation. It is available in low densities of 300 kg/m3 and above and promises to deliver these low densities on a consistent basis owing to the precise formulation coming from the rich R&D experience of ACC. It is fully fire resistant, long-lasting, and sustainable. It can fill any type of shape and cavity. ACC AEROMaxX offers a wide range of solutions between thermal insulation and structural efficiency by reducing deadweight.
ACC AEROMaxX, with its superior thermal insulation properties, helps control the interior temperature compared to the exterior temperature. Thus, increasing energy efficiency and reducing impact on climate change. It is the lightest of the light which significantly reduces the dead load of the structure and produces structural efficiency compared to the existing filler solutions. Not only does it bring structural efficiency but also cost efficiency due to reduced deadweight.
Ajay Kapur, CEO, Cement Business, said, "We will continue our proactive approach to developing low-carbon products and sustainable solutions through our research and development capabilities. With the launch of ACC AEROMaxX, customers now have the option to choose concrete that reduces their impact on climate change through energy efficient and sustainable building solutions. We will continue to launch other innovative 'Green Cement' solutions as the sustainability needs of our market evolve and mature."
ECOPact low-carbon concrete from Holcim delivers 100% performance offering at least 30% lower CO2 emissions compared to standard (CEM I) concrete. Decarbonizing the built environment is essential for a net-zero future: the building sector accounts for nearly 40% of our world's CO2 emissions. ECOPact is a low-carbon concrete product range which can reduce the embodied carbon of buildings, infrastructure and homes by at least 30% without offsets.
The ECOPact range is the industry's broadest offering of low-carbon concrete for sustainable construction. The product is sold at a range of low-carbon levels starting at 30% lower embedded carbon compared to standard (CEM I) concrete. ECOPact has equal or better properties than conventional concrete. ECOPact is a concrete solution of innovative design, developed through extensive research and testing. It contains an innovative mix of supplementary cementitious materials and admixture technology. ECOPact is locally produced, recyclable and supports a circular economy. Where norms allow, ECOPact can include recycled construction and demolition materials, enhancing its environmental benefits by saving natural resources.
Nuvoco Vistas Corp. Ltd. recently introduced the revolutionary product, InstaMix Superior Column Concrete. This specialized concrete solution is meticulously designed for column construction, aiming to address the persistent challenges faced by developers and contractors. Traditionally, column construction has been plagued by problems stemming from delays in pouring concrete, resulting in undesirable honeycombing, and weakened structural integrity necessitating extensive repairs. However, with InstaMix Superior Column Concrete, these concerns are now a thing of the past. The product's unique formula provides an extended workability duration of up to four hours, effectively clearing the challenges faced during column construction. InstaMix Superior Column Concrete provides a remarkable advantage of early de-shuttering of cast columns. Unlike Ordinary Portland Cement (OPC) concrete with standard mix design, which often demands 7 to 14 days for de-shuttering of cast columns, InstaMix paves the way for early de-shuttering within just 12 to 16 hours, attaining a strength of up to 6MPa, depending on weather conditions. This ensures ease of pouring and sets a new standard for efficiency during construction.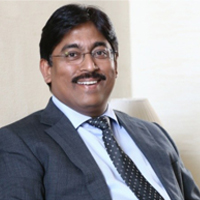 Speaking about the product, Prashant Jha, Chief of Ready-Mix Concrete and Modern Building Materials Business, Nuvoco, said, "At Nuvoco, quality and customer experience are at the centre stage of our business operations. InstaMix Superior Column Concrete belongs to the renowned InstaMix brand, known for delivering exceptional performance and quality, making it the preferred choice of customers. Furthermore, the ready-to-use concrete and mortar are thoughtfully delivered in 35 kg bags directly to the job site. This benefits the end-user with the convenience of handling, minimal wastage, and faster application."
Aparna Enterprises recently announced its entry into the burgeoning Mumbai ready-mix concrete (RMC) market with Aparna RMC today. The company plans to set up seven RMC plants in the city to capture 5% of the total market share in Mumbai, with two plants already set up in Malad and Thane. Moreover, Aparna RMC plans to expand to other cities in Maharashtra, including Nagpur and Pune.
Aparna RMC's strategic foray into the city is driven by a rapidly growing infrastructure requirement and to tap into the gaps of the housing construction segment. As more development and re-development projects emerge in Mumbai and its suburbs, the company plans to set up more plants in a 20-kilometre radius to enable better logistics and reach. In the near-term, Aparna RMC is looking at setting up seven RMC plants in South Mumbai, Kalyan, Panvel, and Mira Road with a targeted production capacity of nearly 5 lakh cubic metres per year. Aparna RMC uses Schwing Stetter concrete batching equipment at all its 27 plants that are equipped with large inline capacity of 60 cubic metres to ensure continuity of operations.
UltraTech Cement and Coolbrook are jointly developing a project to implement Coolbrook's RotoDynamic HeaterTM (RDH) technology in one of UltraTech's cement manufacturing units. The RDH technology uses electrification from renewable sources for the heating processes in cement production and removes the need to use fossil fuels, thus helping to accelerate the decarbonisation of cement manufacturing.
This project is a part of UltraTech's efforts to leverage cutting-edge technology solutions to accelerate the decarbonisation of its operations in line with its 2050 Net Zero commitment. The successful implementation of the RDH technology is expected to reduce the use of coal-based thermal energy in cement production processes. The project envisages the use of Coolbrook's RDH technology initially for replacing the use of fossil-fuel based energy in the drying of alternative fuels and the learnings from the project will be used to scale it up for deployment in the use of cement production processes.
K C Jhanwar, MD, UltraTech Cement, said, "As a founding member of the GCCA, we are committed to the sectoral aspiration of delivering Net Zero concrete by 2050. Towards this end, we are continuously striving to innovate at every stage of the whole life of concrete. Coolbrook's RDH technology represents an exciting technological pathway that we believe has the potential to exponentially accelerate our progress towards full decarbonisation. Every megawatt of clean energy we add to our mix makes a big difference."
Ilpo Kuokkanen, Executive Chairman, Coolbrook, continued, "By applying Coolbrook's game-changing technology, UltraTech becomes one of the first cement producers in the world to take the lead on implementing RotoDynamic technology. This epitomises the fact that Indian heavy industry is currently putting themselves on a track for becoming the global forerunners in clean manufacturing of basic materials like cement, iron and steel and petrochemicals. This will work in favour for the whole country in their ambition to emerge as the new manufacturing hub of the world."
Equipment expanse
Just like RMC manufacturers, equipment companies are no behind in delivering new age products. Putzmeister recently showcased range of innovations in Concrete Equipment. One of them is iONTRON Truck Mounted Concrete Pump. This innovative hybrid concrete pump gives zero emissions, making it easy to work in an environmentally friendly manner: Simply unwind the cable, plug it in and utilise the power supply on the construction site (125 A). Switching from the familiar diesel drive to electric mode is also very simple and can be done during operation. Simply press a button to utilise the full power of the electric motor – from the support configuration right through to pumping concrete. Depending on the local electricity mix, this makes it possible to reduce emissions by up to 100%. Operating the truck-mounted concrete pump remains just as intuitive for the machine operator, whether the machine is running in diesel or electric mode.
Economical concrete walls from 3D printer KARLOS: A highly innovative combination of a mobile concrete pump and precise robot technology, KARLOS can help build concrete wall without any conventional formwork and with classic standard concrete. KARLOS allows for a quick set-up on the construction site and a highly automated creation of walls. This not only reduces manual labor and safety risks on the construction site, but also enables more efficient and time-saving construction compared to conventional construction methods. In addition, the use of standard concrete with a maximum grain size of 8 mm, which can be supplied from conventional ready-mix concrete plants, creates considerable potential in terms of the cost-effectiveness of the manufacturing process. KARLOS operates fully electrically and with low emissions on the construction site and creates the possibility to use CO2-reduced concrete formulations.
Schwing Stetter India, one of the country's leading concreting equipment manufacturer exhibited 10 robust innovative products at the inaugural edition of Gujarat Conex, underlining its commitment to cater to the growing infrastructure and construction equipment market. These products showcased the brand's advanced technology, high-quality manufacturing, and commitment to excellence in construction and infrastructure equipment.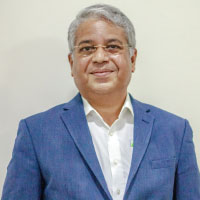 V.G.Sakthikumar, Chairman and Managing Director, Schwing Stetter India spoke about the Gujarat market, "We see immense potential in Gujarat's infrastructure and construction equipment market. Our expansion plans include strengthening our partnerships with local stakeholders strategically across the state. We aim to provide holistic solutions that cater to the unique needs of our customers in Gujarat" added V.G.Sakthikumar.
At present, Schwing Stetter India comprises of 28 branches and a dedicated workforce exceeding 3,000 employees across India. The company is actively engaged in a strategic initiative to expand its nationwide footprint by fostering localized collaborations with dealers and vendors.
The most striking feature of KYB-Conmat Batching Plant is faster & easy erection / dismantling at site. It has all welded frame structure & comes fully assembled from the factory in three parts. It can be installed at the site with an ordinary "Pick & Carry" crane available locally. It requires only few hours for installation. Engineered to perfection, KYB-Conmat Batching Plant requires minimum maintenance, thus assuring continuous performance. Sleek designed KYB-Conmat Batching Plant requires very less installation area & minimum civil works and hence good saving for the customers.
Macons has recently launched a range of new products to meet the demands of civil projects. These include Vertical Casting Concrete Pipe Making Plant, Concrete Block Making Machine, Concrete Kerbing Machine, Dry Mix Mortar Plant, Hollow Core Slab Plant, and Recycling System. Another new addition is the Concrete Kerbing Machine (MKM-1200), which is the advanced model of our existing Concrete Kerbing Machine Product (MKM-351), designed to produce continuous curbs mounted on steel tracks. It can lay on Wet mix, DBM, DLC, PQC as well as Reinforcement and Gutter Section. It has a rigid construction of main chassis fabricated from rolled steel sections and features imported needle vibrators for easy concrete flow. The machine comes with an imported slop, grade, and steering sensors, and dustproof lockable operator console. The Dry Mix Mortar Plant (MDMP) is designed as per customer demand and is available in 5/10/20/30/50 PH capacity. It features a compact and economically designed plough shear mixer for best mixing and a vertical tower, or a semi-tower design meeting the required capacity. The plant helps customers to identify the right products to prepare; it features an automated plant HMI & PLC with Scada with accurate weighing for assured quality of a wide range of products.
Armix India is offering its self-loading, concrete mobile transit mixers, planetary mixers, block making machines and hydraulic wet press machines that have been designed to deliver higher quality and productivity with lower cost of operations. The Armix planetary mixers based on German and Italian concept design applicable for ready mix concrete, precast, blocks, bricks and paver production as well as pipe and allied products. Specially designed motors and gearboxes from international brands ensures the homogenous concrete necessary for each applications. The proven liner plates helps additional life for the wear parts in terms of durability, less maintenance and cost saving to customers. The provision to reverse the liner plates and multiple door and moisture probe options are very unique feature in this segment which nobody else offers as of now.
Capturing global trends, Volvo Trucks has supplied CEMEX with its first fully electric and zero exhaust emission heavy-duty concrete mixer truck. The battery electric truck is the latest development of an agreement signed between Volvo and CEMEX in 2021, on global collaboration in electromobility solutions to achieve reduced carbon emissions and improved productivity.
The Volvo FMX electric heavy-duty truck, which was handed over at an event in Berlin, Germany yesterday, can complete a full day's work with a single top-up charge during the regular break. It will be operating at a ready-mix concrete plant in Spandau in Berlin, starting this month. Electrification of concrete transportation is challenging due to heavy loads and continuous mixing demands. As fully electric heavy-duty transport is gradually increasing, Volvo Trucks and CEMEX are working to develop and scale the technologies needed to make emissions-free transport also a reality in the demanding construction industry.
According to an interesting Nuvoco blog, one of the key advancements is the development of automated batching systems. In the past, concrete batching involved manual processes that were susceptible to human errors and inconsistencies. However, with automated batching systems, computer-controlled algorithms accurately measure and mix the concrete constituents, ensuring precise proportions and consistent quality. This automation has greatly improved the reliability and efficiency of the batching process, providing customers with confidence in the entire manufacturing process.
Technovations leading the growth
One of the key areas of innovation in ready-mix concrete technology revolves around the enhancement of its properties. Researchers and engineers are continuously working on developing concrete mixtures with improved strength, durability, and workability. These advancements are achieved by incorporating various additives and admixtures into the concrete mix. For example, the use of high-performance additives can enhance the compressive strength of concrete, making it suitable for applications that require exceptional structural integrity. Moreover, the incorporation of chemical admixtures can improve the workability of concrete, allowing for easier placement and finishing.
Another area of innovation in ready-mix concrete technology is the development of sustainable and eco-friendly concrete solutions. With the growing concerns about environmental impact, researchers are exploring ways to reduce the carbon footprint of concrete production. One approach is the use of supplementary cementitious materials (SCMs) such as fly ash, slag, and silica fume. These materials can partially replace cement, reducing its consumption and the associated greenhouse gas emissions. Additionally, the use of recycled aggregates derived from demolished concrete can help minimize the depletion of natural resources.
The future of ready-mix concrete technology also lies in the integration of smart and digital solutions. The construction industry is embracing digitalization, and ready-mix concrete is no exception. The implementation of sensor technologies in concrete mixers and delivery trucks can provide real-time data on concrete properties such as temperature, slump, and setting time. This data can be transmitted to construction teams, enabling them to make informed decisions regarding the placement and curing of concrete. Furthermore, the use of automation and robotics in concrete production and placement processes can enhance efficiency and precision, reducing human error and labor requirements.
In conclusion, the future of ready-mix concrete technology is promising, with ongoing innovations that aim to enhance its properties, sustainability, and digital integration. These advancements will revolutionize the construction industry by offering more durable and eco-friendly concrete solutions, improving construction efficiency, and ensuring superior structural integrity.
As the demand for efficient and sustainable construction materials continues to rise, the innovations in ready-mix concrete technology will play a vital role in shaping the future of the industry.
Fast Facts
Using RMC for construction has a host of benefits including consistency and quality. RMC is produced in a computer controlled batching plant, ensuring consistency and quality in every batch. The use of standardized mix designs and quality control measures results in stronger and more durable concrete, reducing the need for repairs and maintenance.
RMC is replacing traditional concrete because of its superior consistency, ease of use, cost-effectiveness, and comfort. Furthermore, RMC's low inventory costs, waste control, and good consumption results in lower project costs, which is further expected to boost the commodity demand in the coming years. The substance improves the structure's stability and long-term viability.
Mobile applications now enable real-time tracking of concrete deliveries, providing contractors with the ability to monitor the status and location of concrete trucks. This innovation improves logistical efficiency, reduces waiting times, and helps avoid delays and disruptions on construction sites.