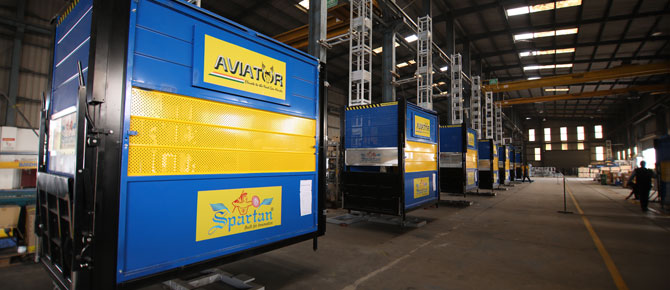 SPARTAN's products gallery is every builder and infrastructure contractor's delight.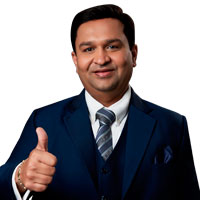 Dr. Vikram Mehta, Managing Director, Spartan Engineering Industries, Recognized for his remarkable contributions to the construction industry, Mehta has been bestowed with an 'Honorary Doctorate in Construction Industry' by Colombo University. With a passion for innovation and a vision for the future, he has positioned Spartan as a renowned brand, driving the industry forward with advanced mechanized solutions.
Taking Indian Construction Sector to Global Glory
In the realm of ambition and intellectual prowess, where knowledge shapes destinies and aspirations take flight, one institution stands as a beacon of excellence—The Wharton School of Pennsylvania. Within its walls, extraordinary individuals are moulded, equipped with the tools to conquer industries, transform societies, and leave an indelible mark on the world.
Today, we embark on a riveting exploration of the noteworthy Indian alumni who have emerged from the corridors of The Wharton School, each trailblazing their way to success in their respective fields. These exceptional leaders have navigated challenges, seized opportunities, and become architects of change, blazing a trail that inspires countless others. Among these elites, we shine a spotlight on Dr. Vikram Mehta—a visionary force in the construction space of India. As an illustrious alumnus of The Wharton School, Mehta has harnessed his education, experience, and unwavering determination to reshape the construction industry and build a legacy that echoes across the nation.
BEHIND PRODUCTION OF OUR 7000 PLUS MACHINES ON SITE EVERY YEAR
Spartan Engineering's manufacturing plants at Kalwa and Atgaon are infrastructure that represent Dr. Vikram Mehta's vision of redefining the term 'state-of-the-art'. Both the plants' capacities and capabilities are greatly bolstered by latest advanced machinery supported by systems and processes that are followed meticulously to produce the revolutionary Bar Bending and Cutting machines; the mainstays of practically every landmark infrastructural project in India. The production facility is a one-of-its-kind, all-in-one integrated Fabrication, Production, Assembly, Testing, Design and Development, Spares Management and Despatch unit.
Add to it, a strong research and development department, a Pan India presence, adherence to QMS 5S and C Certification, all functioning in tandem and contributing to make us a truly World Class infrastructure.
"Now you know why our customers rate Spartan Engineering's modern 5-acre production facility at Atgaon on the Mumbai-Nashik highway at par with Global standards. The construction industry thrives on collaboration and synergy. Together, we can build remarkable things" says Dr. Vikram Mehta, MD, Spartan Engg Industries.
2026 THE PROJECTIONS OF OUR PROJECTS LENDING STRUCTURE TO OUR INFRASTRUCTURE
The Spartan growth story will be spearheaded from a plush 3500 sq.ft. corporate office located at the very heart of suburban Mumbai's commercial district.  Its global operations will be powered through three dynamic office spaces in Dubai, Brazil and Colombo resulting in the company becoming a leading market share holder in 10 countries. This will be in addition to a pan Indian presence in 30 cities and a 10 pc market share in the fire lifts manufacturing segment in the country.
UPGRADING THE QUALITY QUOTIENT IN THE INDUSTRY
A passion for perfection fuels research and development at Spartan, inspiring the company to go that extra mile, that extra distance in adding brand new facets to products rolling out from its manufacturing plants at Atgaon and Kalwa. Central to its Quality initiative will be the manufacture of CE certified products matching European Safety and Quality standards.
REDEFINING THE INDUSTRY'S SERVICE PARADIGM
Through its advanced mechanised solutions, the company aims to enhance the productivity, speed and safety quotients of the infrastructure industry. Customers can look forward to a triple advantage of saving Time, Money and Effort in the execution of their projects. Customer-centricity will continue to lift the company's service initiative many levels higher in the construction skyscape.
ADDING VALUE TO ITS OFFERINGS
SPARTAN aims to be the largest manufacturer in Sales, Rental and Refurbishing across India in the field of Rack and Pinion Hoists. Being a market leader and a global player comes with the responsibility of consistently delivering customised solutions on-time, every time. Towards achieving this level of reliability, the company stands firmly committed.
Management Systems (QMS)
SPARTAN's QMS mechanism is based upon KAIZEN's five principles namely. Know your customer, let it flow, observe, learn, understand at the shop floor level, Empower People and Be Transparent. For SPARTAN, Change is a constant and so is upgrading and improving continuously to address it.
Quality Milestones & Awards
SPARTAN'S journey is ongoing and never ending. Inspiring it along the way far milestones worth their weight in gold. Latest amongst them being Dr Vikram Mehta receiving the awards for India's Inspiration Leader 2022 and MD of the Year 2022. Two landmark achievements that add further value to our Hall of Fame spanning five decades.
Product Portfolio
SPARTAN's products gallery is every builder and infrastructure contractor's delight.
Rebar Processing Machines, Rope Suspended Platforms, Passenger & Material Hoist, Multi-functional Mini-lifts, Multi-functional Hoists, Fire Evacuation Solution and Concrete Placer Booms, you name it, we have it. More to follow…
Certifications
Spartan Engineering adheres to the specifications of three key areas central to gaining global recognition as a trustworthy brand namely, Quality, Safety and Environment. The company's certifications stand testimony to it.
ISO 9001:2015 Certificate | CE Certificate | OHSAS 18001:2007 | Environmental Certificate
Research & Design Team with advanced Technology & Software
Spartan Design & Development team consists of 16+ dedicated professionals with expertise in Engineering Design & Development.
Exhaustive Research is carried out for design of fire rated wall panels & other static & dynamic parts of Fire evacuation device as per worldwide accepted standards.
The company's design team uses SolidWorks for 3d solid model design, static & dynamic analysis (FEA) of machine components & documentation. This ensures strength & reliability of all components & thereby gives the customer peace of mind.
Service Engineers Always Close To Customers
The company has well trained team of technicians having 10-20 years of rich hands-on experience with leading construction companies.
Experts from both mechanical & electrical background at each location to serve the customers 24×7.
The company has an in-house training facility to impart training on safe usage and maintenance of machines to our engineers and operators.
The ERP backed Call Management System App. with dedicated service co-ordinators at National & Regional level ensure timely response to customer calls.
The company also has dedicated Toll Free Number for our esteemed customers Support & In-house Training.
For more details contact:
Email: espartan@spartanindia.com Website: www.spartanindia.com