Digitalization of construction workflows and #connected construction demystified at Trimble's flagship event – TUD 2022
Second edition of annual interregional event attracted over 7,000 Tekla users and construction professionals from India and Middle East
Global construction technology leader Trimble (NASDAQ: TRMB) hosted its annual flagship event for engineering & construction industry professionals, Tekla User Days 2022, on the 12th and 13th of October. Conducted virtually, this was the second edition of Trimble's annual event to gather the keenest minds in construction technology in India and the Middle East on a single platform.
This year's Tekla User Days (TUD) focused on explaining digital construction along with its benefits for superior planning and execution of even the most complex construction projects. Over 7,000 participants from India and the Middle East attended the online conference this year. Delegates included Tekla users and senior professionals representing hundreds of leading engineering and construction companies in both regions, including industry leaders like Pinnacle Infotech, Design Excellence India Pvt. Ltd, Navatech Group, WiiPlan, and Tata Consulting Engineers.
Hosted every year, the TUD conference brings together Tekla customers, partners, technical experts, and construction industry leaders and provides them with a unique platform to learn, network, and build professional relationships. The value-driven sessions facilitated by the event included panel discussions, keynote addresses, customer and project case studies, masterclasses, and an array of highly rewarding competitions. For software users, the conference is a great opportunity to refresh their Tekla skills and learn about the new features and offerings introduced in Tekla 2022.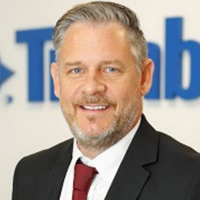 Paul Wallett, Regional Director, Trimble Solutions India & Middle East said, "In line with the broad industry momentum towards exploring and embracing digitalisation of construction workflows, this year's TUD offered an exclusive window into the immersive world of Digital Construction that is Connected, Constructible and Content-enabled. We are grateful to have had the opportunity to drive meaningful professional connections and foster cross-regional knowledge exchange between industry leaders from the two countries for the second time in a row. Further, we look forward to strengthening this engagement by continuing to deliver on our mission of driving the digital construction revolution in India and the Middle East through our affordable software"
The first Plenary session, titled 'BIM, Data Science, AI and Machine Learning for decision-making in construction', was addressed by Bimal Patwari, President & Chief Executive, Pinnacle Infotech, India who highlighted the benefits of BIM in the project workflow.
The second Plenary session, titled 'BIM, Data Science, AI and Machine Learning for decision-making in construction', was addressed by Abdelrahman AbouHadid, BIM Manager, MACE, Dubai & Asmaa Abouleish, Director, DICOTRA Tech. Ltd, who talked about the benefits of combining AI with BIM and Construction and how it is leading to accurate measurements and optimum outcomes.
Paul Henderson, CEO of UAE's 3DE Global, addressed a special Expert Speak session on the topic: 'Sustainable impact of paperless organizations'. The event also included an exclusive Tech Showcase where TUD 2022 featured: "The Future is Now for Robots in Construction" by Trimble India Team along with Boston Dynamics which drew huge interest and participation from the attendees.
"Tekla User Days is always a great platform to connect with Tekla Experts and construction industry leaders from the two regions that account for some of the world's best projects being executed with the latest in digital construction technologies. Not only does it afford customers and partners the opportunity to connect, ideate, and learn together, it also allows us to glean the details of new feature releases and how best to extract tangible value from them. This year, Trimble pushed the envelope further still by convening over 7,000 users, industry leaders, and experts on the virtual platform and presenting them with a highly impressive roster of workshops, presentations, and sessions spread over two days," said Wallett, Regional Director, Trimble Solutions India & Middle East.
Trimble's industry-leading portfolio of hardware, software, and solutions is designed to transform the way the construction industry works by delivering solutions that enable customers to drive innovation though the design, build and operate lifecycle, leading to enhanced efficiencies, improved productivity and higher profitability both at project level as well as corporate level.
For more details visit: www.trimble.com