The Perfect Chemistry
The global construction chemicals market size is set to gain traction owing to the changing dynamics of the construction industry. The market valuation is slated to rise from US$42.32 billion in 2018 and is projected to reach US$70.91 billion by 2026, exhibiting a CAGR of 6.7% during the forecast period, according to Fortune Business Insights. With such impressive market growth projection, all eyes are now set on global construction chemical companies to formulate construction & waterproofing chemicals that are eco-friendly and long-lasting in nature. The start has already been made in this direction by leading companies and others are fast following suit. A Cover Story tracking the innovative product line-up slated to shape the expanse & horizon of construction chemicals… writes, PRERNA SHARMA.
Construction chemicals are vital for the construction industry. These chemicals play a crucial role in the growth of the economy of a country. The construction industry is likely to witness substantial growth in India in the future. The growth is attributed to the significant investment in the infrastructure sector and growth in building construction and real estate business. Furthermore, rising governmental initiatives like Smart City, "Make in India", and Housing for all, amongst others, are creating significant opportunities for the construction industry which in turn is expected to boost the sales of construction chemicals in India.
There are several types of chemicals that are used in the concrete admixture market, such as concrete admixtures, flooring chemicals, waterproofing chemicals, repair & rehabilitation chemicals, and others. In construction, cement is frequently employed as a binding agent. Concrete is made by mixing cement in precisely measured amounts with water, sand and crushed rock. The characteristics of concrete are then enhanced by the addition of concrete admixtures. They offer advantages including a low cement water ratio, accelerated setting time, reduced segregation, and increased permeability.
The India construction chemicals market is projected to substantial CAGR of a magnitude of 13.1% over the forecast period from 2023 to 2033. Further India's construction chemicals market is estimated to account for around 6.3% of the global market share. In this, North India accumulates more than 31% of the market over the construction chemical market of India. The growth of the market is attributed to the rapid development in infrastructure coupled with increased government spending in the country are key factors driving the region's construction chemical industry. Population growth and rise in disposable income across the region are further creating significant demand for construction chemicals for residential constructional activities across the region.
The Western region of India is anticipated to create lucrative growth opportunities for durable and energy-efficient construction materials. The western region is expected to create around US$ 4.1 Billion of absolute dollar opportunity between 2023 and 2033. Manufacturers are engaged in research and development activities to innovate as per the end user's specific requirements.
The Driving Factors
Listed below are some of the driving factors for construction chemicals in the country…
Growing demand for green building materials: One of the major trends in the construction chemicals market is the increasing demand for green building materials. As sustainability and environmental concerns become more important to consumers, builders are looking for ways to incorporate eco-friendly materials into their projects. Construction chemicals manufacturers are responding to this trend by developing products that are low-emission, non-toxic, and recyclable.
Rise in demand for self-healing concrete: Self-healing concrete is a new technology that has the potential to revolutionize the construction industry. It uses special additives that can repair cracks in concrete structures on their own, without the need for human intervention. This technology is gaining traction in the construction chemicals market, as builders look for ways to reduce maintenance costs and increase the lifespan of their structures.
Focus on energy efficiency: Another trend in the construction chemicals market is the increasing focus on energy efficiency. Builders are looking for ways to reduce energy consumption in buildings, and construction chemicals manufacturers are responding by developing products that can improve insulation, reduce heat loss, and lower energy consumption.
Technological advancements: Technology is playing an increasingly important role in the construction chemicals market. Advances in materials science, nanotechnology, and other fields are driving the development of new and innovative construction chemicals. For example, researchers are exploring the use of nanomaterials in concrete admixtures, which could improve strength and durability.
Increasing demand from emerging markets: Finally, the construction chemicals market is seeing increasing demand from emerging markets. As developing countries invest in infrastructure and building projects, the demand for construction chemicals is growing. This is particularly true in Asia-Pacific, where countries such as China and India are investing heavily in infrastructure development.
Industry Insights
Key manufacturers in the industry are leveraging these opportunities by innovating new products. These new products comprise properties like watertight concrete, high strength, reliable, hassle-free floor concepts, which can easily be used in construction.
Paint manufacturer Nippon Paint (India) Pvt Ltd recently unveiled plans to foray into the Rs.12,500 crore construction chemicals market as it eyes to expand the product portfolio. With its entry into the construction chemicals division apart from the current paint and coatings product range, Nippon Paint would offer products and solutions under dry mix, repair and maintenance, construction chemicals and waterproofing categories. The products to be launched (in construction chemicals) would be focused on three segments – during construction, post construction and taking up repair and maintenance.
Attributing to the increase in residential and commercial building constructions for its foray into the construction chemicals division, Nippon Paint said the growing trend of urbanisation was expected to drive this category. "We are happy to expand into the construction chemical solutions market. Pegged at being an Rs.12,500 crore market, this segment provides ample opportunities for growth and innovation,"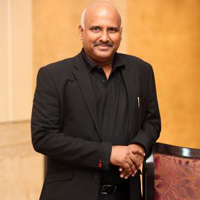 says Mahesh Anand, President, Nippon Paint (Decorative). "With Nippon's strong presence, market know-how and distribution strength, we are positioned perfectly to ace this segment," he said.
From the house of Saint Gobain, a new product is joining the eco-friendly adhesives range: webercol pro eco. An innovation that is at the heart of the challenges of sustainable renovation and construction. With a 30% reduction in CO2 emissions, the new webercol pro eco adhesive formula has been awarded the highest class (EC1plus) of the GEV-Emicode label, which certifies the low environmental emissions of a product. It has also been awarded the Origine France Garantie label thanks to its 100% domestic production.
Cemax AE500 is a chloride-free additive from Fosroc based on anionic and non-ionic surfactants and amine based. Cemax AE500 acts on the interface of the cement particles and mixing water to produce microscopic air bubbles evenly distributed throughout the cement in the mortar paste of the cements. Cemax AE500 is one of the most effective air entraining additives developed for use in the manufacture of air entraining Portland cement and masonry cements. It improves cohesion, reduces segregation and bleeding of cement paste. It improves the strength of cement and gives dense, uniform, close textured surface to cement paste. It has excellent air bubble stability. It delivers consistent performance, even with changes in aggregate quality and ambient temperature, and is effective in low workability cement paste.
Additionally, the company recently launched Nitoflor PAFS, a new and innovative low odour, taint-free polyaspartic-based high build floor coating system. This FeRFA Type 3 system offers the user a seamless and durable surface finish that can have anti-slip aggregates, flakes or coloured quartz incorporated within it. Nitoflor PAFS is fast curing – around 1 hour per coat depending on temperature. Unlike traditional fast curing resin flooring systems, Nitoflor PAFS creates very little odour on application, and as it has been certified as having no potential to taint by Camden BRI, this makes it ideal for use in food and beverage projects. Nitoflor PAFS can be used internally and externally, and it is this versatility that makes it an excellent choice for a variety of commercial and industrial flooring projects.
Developing and manufacturing a wide range of products – for bonding, sealing, damping, reinforcing and protecting buildings and vehicles – Sika puts sustainability at the forefront of its work, producing the first ever biomass-based protective coating for concrete, manufacturing high-performing grouts with a 30-40% lower carbon footprint, and developing the ground-breaking reCO2ver® concrete recycling process that includes sequestration of CO2 and enables the upcycling of old concrete.
Recently, Sika launched a tile adhesive with zero Portland cement content and 50% reduced carbon footprint. The company offers the first biomass-based protective coating for concrete on the market. It has also developed high-performing grouts with 30-40% lower carbon footprint due to the lower clinker content; clinker is the backbone of cement production. It is essentially a mix of limestone and minerals that have been heated in a kiln and have been transformed by this heat. Sika admixtures and additives enable the use of recycled or lower-grade aggregates and sand in concrete without compromising performance; and our high-end adhesive technologies help save material in vehicle and battery manufacturing, enabling e-mobility and lightweight vehicle construction.
After two years' work, CHRYSO's Research & Development teams, in collaboration with their counterparts from Bouygues Construction and Hoffmann Green Cement Technologies, have developed a decarbonated clay concrete. It is based on an H-EVA cement (patented by Hoffmann Green Cement Technologies), which does not contain a gram of clinker. Clinker is a mixture of limestone and silicates that requires firing at more than 1,400 °C and is therefore responsible for high greenhouse gas emissions from cement, and therefore from concrete. Without clinker, the carbon footprint of this cement is divided by four compared to its conventional equivalent.
Unique and innovative, H-EVA cement has a formulation that does not contain a single gram of clinker and a carbon footprint that is four times smaller than that of traditional cement. This cement is based on an alkaline-based activated clay technology developed by Hoffmann Green and is available as a powder that can be stored in silos and is perfectly compatible with existing manufacturing processes. With a mechanical strength of up to 60 Megapascal at 28 days, its strong technical performance means that it can be used for all types of concrete applications in buildings and on roads.
Bruno Pellerin, Chryso's R&D Director, adds, "At the heart of the H-EVA technology, clay is a material that is available almost everywhere in large quantities which advantages can be fully drawn thanks to very specific admixtures. Our range of admixtures CHRYSO®EnviroMix, and in this case EnviroMix ULC for "Ultra Low Carbon", has been developed to meet the requirements of low or very low carbon concrete. Through sustained investment in R&D over many years, we are committed to supporting our customers and partners in reducing the carbon footprint of their business. This partnership illustrates the key role of innovation in providing credible solutions to the new challenges facing the construction sector."
Mapei Ultratop Loft-W is a self-levelling, cementitious overlay designed to create a decorative finish on interior surfaces. Mapei Ultratop Loft-W is primarily used as a decorative overlay for interior surfaces, such as floors, walls, and countertops. It is commonly used in residential, commercial, and industrial settings to create a polished concrete look that is both aesthetically pleasing and durable. Mapei Ultratop Loft-W is a cementitious overlay that is designed to create a decorative finish on interior surfaces. The product is designed for high-traffic areas and is highly resistant to abrasion, impact, and wear. In addition, it can be customized with various colours and finishes, making it a versatile choice for designers, architects, and contractors. Mapei Ultratop Loft-W is made up of a blend of hydraulic binders, selected aggregates, and special additives. It is a self-levelling product that can be applied in thicknesses of 3-10 mm. The product is typically applied over concrete, ceramic tiles, or other stable substrates. It can be used for both horizontal and vertical applications. The material is mixed with water and applied with a trowel or spray gun. Once applied, Mapei Ultratop Loft-W creates a smooth, polished concrete look. In addition, the finish can be customized with the addition of stains, dyes, or other pigments to create a variety of colours.
The global trend towards sustainable construction is becoming increasingly important and at the same time creates the biggest challenges for the construction industry in relation to CO2 reduction. Low-clinker cements offer the most significant potential to reduce the CO2 footprint of concrete. These new cements contain less clinker, higher amounts of limestone and supplementary cementitious materials (SCMs) which affect the concrete performance, particularly in relation to workability retention and strength development. With MasterEase and Master X Seed, Master Builders Solutions® confirms its leading position as an innovation driver within the industry and continues to provide highly-effective solutions to customers, helping them to achieve their challenging sustainability targets. Master Builders Solutions enables the utilization of new low clinker cement while at the same time safeguarding concrete performance.
Cement and concrete manufacturers are extensively working on ways to minimize the clinker content in CO2-optimized concrete mixes. The immediate benefit of using low-clinker cements for concrete production is the reduction of CO2 emissions by up to 35% compared to a traditional CEM I cement and by up to 25% when using a CEM II/C M cement over CEM II/A cement. The reduced clinker content and increased amount of limestone filler and SCMs of these new cements typically bring about new challenges for concrete producers. These can include raw material variations across surface specifics as well as chemical and mineralogical composition, with consequences on the water absorption potential and interaction with admixtures.
Master Builders Solutions has already developed powerful solutions for these new raw material challenges, however. MasterEase offers superior rheology, that can be maintained also across long transportation times and in hot climate conditions. The Master X Seed product range allows for higher concrete strengths, both at early ages as well as long term. "Providing sustainable solutions is a key factor of our Master Builders Solutions portfolio and overall strategy. Strong partnerships are essential and support and accelerate the development of significant innovations. We work with major players to continuously develop efficient admixtures to add value to our customers and achieve a long-term sustainable positive effect on the construction industry," says

Dr. Christian Geierhaas, President Europe at MBCC Group. "In addition to the usual performance criteria, such as fluidity and compressive strength, our new solutions for our ready-mix customers are characterized by their outstanding robustness. Our admixtures provide an important differentiator by guaranteeing consistently high-quality concrete, even upon variation of the cement type and fluctuation of the raw materials used to produce these new, more sustainable cements," adds Dr. Christian Geierhaas. Master Builders Solutions supports both cement manufacturers and concrete producers with expert knowledge along the value chain, ensuring that its chemical products and solutions help achieve the highest quality standards for concrete despite reduced cement content.
Dow recently launched V PLUS Perform™ next, an evolution of its legacy V PLUS Perform™ polyurethane technology for insulated metal panels. The offering brings together the high-performance energy efficiency and fire safety features of V PLUS Perform™, with low carbon and circular ingredients designed to customer specifications. "The new energy performance of buildings directive1 adds urgency for
buildings that require energy efficient insulation with decreased embodied carbon," said Alberto Mercati, Marketing Fellow at Dow. "For the last five years, V PLUS Perform™ has enabled insulated metal panel manufacturers to deliver building envelopes that couple energy efficiency and fire safety. V PLUS Perform™ next supports insulated panel manufacturers to select lower carbon and circular construction ingredients from the design phase to the delivery of a novel class of products for more sustainable buildings."
"The construction industry currently accounts for around half of all extracted material2 and has been identified as one of the main European industries requiring a coordinated and efficient strategy to achieve the EU Green Deal goals," said Cyrille Schenck, Senior Sales Director, Dow Polyurethanes. "Dow has developed V PLUS Perform™ next to respond directly to these challenges. We look forward to collaborating with customers through the V PLUS Perform™ next Alliance Program."
Dow sources alternative raw materials from bio-based feedstocks from non-competing food and feed sources and technical circular feedstocks from various sources of post-consumer and post-industrial waste. These alternative feedstocks are used in the production of polyurethanes and allocated using the mass balance chain of custody, which is validated by the International Sustainability & Carbon Certification (ISCC) PLUS. Over a quarter of total energy used in the production process of V PLUS Perform™ next is renewable, certified with EU Renewable Energy Systems (RES) Certification.
Even under the best construction practices concrete structures faces several problems & require structural strengthening. Maxtreat® range of Cement & Resin based materials reinstate, strengthen & retrofit defective & distressed concrete including underwater repairs. BS 66 MuCis from Thermax is a repair micro-concrete with carefully graded aggregates, fillers and additives to impart excellent strength and controlled expansion characteristics in the plastic state while minimising water demand. The low water requirement ensures high early strength and long-term durability. BS 66 MuCis is used for repairs to damaged reinforced concrete elements, particularly where access is restricted and the vibration of the placed material is difficult or impossible. It is suitable for various structural strengthening measures like encasement build-ups, jacketing and many more. TM Bond® AR is a modified acrylic emulsion specially designed for use in repair work for bonding mortars, damaged concrete. TM Bond® AR, due to its excellent adhesion to concrete, masonry, plaster and stonework, is the recommended primer for the Thermax cementitious repair systems.
Pidilite, with its brand Dr.Fixit, offers comprehensive waterproofing solutions for all structures including commercial and residential buildings, tunnels, bridges and prominent government buildings. Pidilite Industries strengthens its waterproofing portfolio by partnering with GCP Applied Technologies. As a part of the partnership, Pidilite's Dr.Fixit will offer GCP's PREPRUFE – differentiated, fully adhered waterproofing membranes and SILCOR 1100 – fast and secure liquid waterproofing membranes in the Indian market.
PREPRUFE is a high performing, pre-applied waterproofing system for critical below grade applications. Water can easily permeate through the seams of a poorly designed or installed membrane and can adversely affect the foundation of building or structure. This is where application of a membrane like PREPRUFE can prove extremely effective. PREPRUFE is easy to install and provides a strong protection against migration of water, moisture and gas. It is also UV resistant and delivers great results even in harsh conditions or environment.
SILCOR® 1100 is a structural waterproofing membrane designed for buried application and the protection of concrete structures. SILCOR® 1100 is formulated by using the unique ESSELAC® advanced resin technology that has been used for several prestigious projects across globe. It is economical, fast, easy to apply, seamless, durable, and its unlimited overcoat time reduces wastage and ensures longevity of the structure.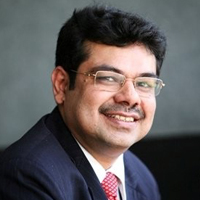 Speaking on this association, Himanshu Kapadia, Chief Business Officer – Construction Chemicals (Large User Business & Services), Pidilite Industries Limited, said, "We are delighted to partner with GCP Applied Technologies. Specialised waterproofing solutions for challenging and tough sites is a huge need gap in the Indian market. GCP's cutting edge products, complemented with Pidilite's brand strength and market reach have the potential to unlock a huge opportunity in the Indian waterproofing market. We are excited to chart this journey together."
One option for protecting balconies, bathtubs and other surfaces from water penetration is to apply cementitious waterproofing membranes. When these set, they form a self-contained, water-repellent film which is flexible enough to bridge the cracks in the subfloor that result when the building settles or when temperatures and other weather conditions fluctuate. Polymeric binders blended in during the manufacturing process provide the necessary flexibility and hydrophobicity.
WACKER is presenting two new polymer dispersions to achieve excellent processing properties and to bridge cracks, even at very low temperatures. VINNAPAS® 754 ED and VINNAPAS® 764 ED. are used as hydrophobic binders in two-part cements and help to bond the end product reliably and permanently, even on difficult substrates. Waterproofing membranes based on VINNAPAS® 764 ED meet class O2 requirements as defined in EN 14891, which establishes flexibility and crack-bridging properties for temperatures down to 20 degrees Celsius. Formulations using VINNAPAS® 754 ED remain sufficiently flexible and bridge cracks at 5 degrees Celsius, thus meeting the class O1 requirements specified in the standard. The viscosity of the product is also low, making two-part cementitious waterproofing membranes even easier to process.
VINNAPAS® 754 ED and VINNAPAS® 764 ED are ideally suited for formulating two-component waterproofing membranes for swimming pools, cellars and bathrooms, as well as water containers, canals, tunnels and more. Neither product contains any additional solvents, plasticizers or film formers. According to an assessment by the German Federal Institute for Risk Assessment (BfR), this makes them suitable for contact with drinking water.
MCI®-2019 is a 40% silane, solvent-based concrete water repellent containing time-proven Migrating Corrosion Inhibitors™ (MCI®). MCI®-2019 is a small molecule product that can easily penetrate into concrete, providing water repellency by chemically reacting with cementitious substrates under proper application. MCI®-2019 seals surface pores which prevents intrusion of chloride and carbonation and protects from the ingress of wind-driven rain. Treated areas retain their original appearance and are fully breathable – retaining their natural moisture-vapor transmission. MCI®-2019 FD is a special version of MCI®-2019 containing a fugitive dye, which fades with time, to confirm application.
MCI®-2019 combines a silane water repellent with Migrating Corrosion Inhibitor™ (MCI®) action. The silane component penetrates into the surface, chemically bonding with the substrate to provide a high level of water and chloride ion screening. The MCI® component has been shown to penetrate to the depth of embedded, metallic reinforcement, forming a protective monomolecular layer on it. This protective layer delays the onset of corrosion and reduces corrosion rates after initiation, greatly extending the service life of structures. MCI®-2019 and MCI®-2019 FD are recommended for use on exterior above-grade concrete, brick masonry, concrete masonry units, and some natural stones.
These innovative offerings only reflect a remarkable outlook for construction chemicals as the country is on course an impressive infrastructural development landscape. While these are only some of the few innovations happening around, the persistent spirit of chemical companies in bringing new age construction chemicals is only making this journey more exciting and sustainable at the same time!
Fast Facts
Admixture concretes are significantly used to cater to the demand created by infrastructural and commercial construction activities. Moreover, the construction chemicals market is likely to achieve a faster growth rate in the current estimation period due to the continuation of various governmental infrastructural projects and the start of new projects.
The adoption of green building practices and the increasing focus on energy efficiency in buildings are expected to create new opportunities for construction chemicals manufacturers.
The growth of the construction industry and the increasing demand for durable and sustainable building materials are the major drivers of the construction chemicals market.