Reigning A New ERA
The construction equipment market is witnessing a transformative phase, driven by technological advancements, sustainability initiative and infrastructure investments. In tune with shaping up developments, manufacturers have developed innovations that have made equipment smarter, safer, and more productive. The adoption and implementation of next generation technology, along with existing construction equipment technologies, will drive additional benefits in productivity and performance, planet and environment, as well as people and safety, writes PRERNA SHARMA.
With the rise in urbanization, the demand for modern infrastructure has surged exponentially. Emerging economies, in particular, have witnessed significant population shifts from rural to urban areas, necessitating the development of urban infrastructure. According to market Research Future, the construction industry has responded by adopting advanced heavy equipment to accelerate construction processes, reduce labor costs, and enhance project efficiency.
A Tech Edge
The heavy construction equipment industry has witnessed remarkable technological advancements. Manufacturers are continually introducing new and innovative machines that are equipped with smart features like telematics, GPS tracking, automation, and remote monitoring. These technological integrations improve equipment performance, enable predictive maintenance, and enhance overall safety on construction sites.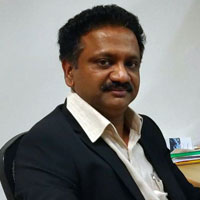 Shaju S, General Manager and Head – Transportation Business Unit at Tata Elxsi, in a blog highlighted, "New technologies like connected equipment and tools, telematics, smartphone applications, autonomous heavy equipment, drones, robots, AR/VR, and 3D printed buildings are being deployed and used on worksites globally. There will be greater use of technology in building and construction management in the future. It is anticipated to provide more long-term production and cost savings for the companies."
"Adopting automated and self-operating technologies, drones, and robots have twofold benefits. First, within the next decade, generation alpha, who have relied solely on tablets and smartphones all their lives, will soon join the workforce. For them, operating these machines will be second nature. Next, irrespective of their profession, younger generation employees will expect technologies to be used in their work. With the arrival of drones in the construction industry, it is now possible to perform inspections at the construction site each day to detect potential hazards more rapidly. They can also be used to track labor during the day to ensure that no one is operating in an unsafe environment. Drones track the work environments and take photographs of work in progress each day to let workers know about their works' advancement."
While fully autonomous construction equipment remains an aspiration, the automation of certain machine functions is helping build a bridge to that future state. Operator assist systems that help operators dig, grade, compact, and load continue to improve and gain further adoption. Technologies like advanced vision systems and people detection are becoming a lot more relevant. Providing as much visibility as possible to the operator is key. Cameras and optical detection systems have improved tremendously over the past five years.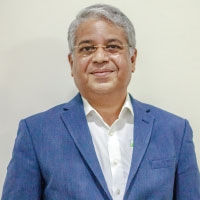 According to VG Sakthikumar, CMD, Schwing Stetter India Pvt Ltd., "The use of telematics in the mining industry has proven to be a game-changer. Internet of things (IoT) sensors provide feedback to the fleet manager, which ensures lower downtime due to malfunctions and helps plan maintenance activities. With an increasingly competitive environment across all industries, companies are constantly looking for process optimization, which, in turn, has increased the demand for automation in the mining industry. Drones are being used for the exploration and surveillance of mines."
Mining companies are constantly looking for process optimization, which, in turn, has increased the demand for automation in the industry. XCMG's IoT system provides feedback to the fleet manager, which ensures lower downtime due to malfunction and helps plan maintenance activities. Mining machinery synced with telematics solutions are expected to drive the mining machinery market.
"With the modern revolution sweeping the construction industry, we believe that the addition of telematics, IoT, and other components that enable the creation of industry 4.0. All XCMG mid-range and standard-sized excavators are delivered with the above-mentioned features, while the mini-excavator series machines can be equipped with these features based on the requirements of the customer," he added.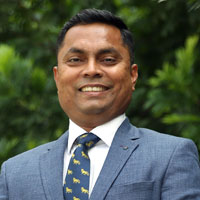 Dheeraj Panda, Chief Operating Officer (Sales, Marketing & Customer Support), Sany India & South Asia, highlighted, "In terms of technology, we are proud of the advancements that we have integrated into our machines. Our mini excavators are equipped with GPS enabled micro-chip that records, analyses and communicates key machine performance parameters with all stakeholders through the EVI app. The EVI app makes it easier for our customers to access all the necessary information about the machine. Our machines are IoT technology-based, offering an efficient solution to handle complex tasks in the construction industry."
Intelligent machines, telematics, and IoT are undoubtedly becoming a trend in the equipment industry. With the rapid advancement of technology, the demand for machines that are equipped with such cutting-edge features is on the rise. The integration of such advancements has brought out several advantages, including increased efficiency, productivity, and cost savings.
The IoT technology-based SANY India machines offer an efficient solution to handle complex tasks in the construction industry. Our machines integrate features allowing customers to have real-time monitoring and analysis. Also, incorporating these features we can make data – driven decisions, optimize machine performance and improve overall efficiency.
JCB India has pioneered the integration of digital technology in its range of machines through advanced Telematics called 'LiveLink'. These machines work in off-road and often remote locations and LiveLink helps in remote monitoring and fleet management on key parameters of Service, Operations and Security of equipment.
This technology today helps over 2,00,000 JCB machines communicate in real-time on machine location, operations, performance, downtime, service alerts and security. It enables better site management and equipment utilization, thereby improving operational efficiency and cost-saving. Features such as geofencing and time-fencing have significantly enhanced the security of these machines.
According to Deepak Shetty, CEO & MD, JCB India Ltd., "Technology has been transforming the way machine-to-machine and machine-to-customer communication is being done. All vital information about the machine is available to customers on their mobile devices through a web browser or also through the 'LiveLink' mobile application. Additionally, the system also sends out alert SMSs to registered mobile numbers. It incorporates GPS, telecommunications, machine electronics and IoT, enabling the equipment to remain in contact with the owner, dealer and JCB.
Accurate monitoring of machine hours and service alerts improve maintenance. Technical alerts and maintenance of history data help customers manage the machine's health for maximum uptime and return on investment. Early warnings with detailed machine history enable users to plan work effectively.
This cutting-edge technology can help lower servicing and running costs by ensuring machines are operated to their optimum performance, reducing fuel consumption and unnecessary machine wear. By monitoring idle-time and real-time fuel consumption, LiveLink helps manage the whole life cost of ownership, driving down costs, driving up productivity. It also helps keep machines safe and improves control over machine misuse.
The industry is leveraging technology to improve safety, efficiency, and sustainability in construction projects and this trend is expected to continue as technology continues to advance. With the current market situation of rising fuel and labour costs, construction companies are increasingly seeking cost-effective and highly productive equipment. Customers prefer machines that increase their efficiency while reducing downtime.
Puneet Vidyarthi, Head of Marketing & Business Development – India & Saarc, Case Construction Equipment, stated, "At CASE, our machines are equipped with various smart features which help in monitoring their performance, security and efficiency in real-time. We incorporate the SiteWatch technology in our machines, which allows operators or fleet owners to remotely monitor the machine's working status. It collects the data on its functioning including fuel consumption, location, service alarms, etc. for necessary corrective action. This is highly beneficial to the customers in the proactive maintenance of the equipment. Furthermore, CASE SiteWatch empowers the customer with the knowledge to make positive changes and balancing in fleet management and operators requirements. The platform also complies with the Association of Equipment Management Professionals (AEMP) 2.0 Telematics standard —that allows you to view your entire fleet through single interface."
CASE Excavators are equipped with CASE Intelligent Hydraulic System (CIHS) that is in-built into the machines, which helps improve the fuel efficiency and provide smooth control over the machine. The advanced hydraulic system offers higher breakout forces, improved swing speeds and greater swing torque, resulting in faster cycle times and a 5% increase in productivity.
Higher productivity and better fuel efficiency, being their constant endeavor, connectivity solutions such as CareTrack telematics system use telemetry data to help organizations understand the operating pattern, monitor machine health, and offer insights to maintain the equipment in an optimal condition, improve productivity and fuel efficiency, which results in lower emissions. The company encourages the usage of CareTrack solution to get insights into customer operations and help reduce emissions.
Dinakar B, Executive Vice President, Volvo Trucks India, VE Commercial Vehicles Ltd., said, "Connected solutions are gaining higher acceptance in the industry as customers today prefer to have all the data right at their fingertips which will enable them to manage their operations more effectively. We introduced the smart interface for digitalized services, "Volvo Connect" with which Customers can monitor various parameters of the trucks viz. engine hours, fuel consumption, engine and transmission health condition, etc., just with one login-one view. Volvo Connect saves time and gives a clear understanding of the important things that matter. This helps to prepare, plan and continuously improve and thereby enhance fleet Uptime, Efficiency and Productivity to the next level."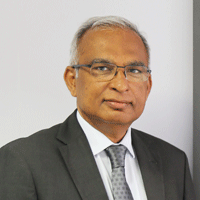 Similarly, Ramesh Palagiri, MD & CEO, Wirtgen India, stated, "All Kleemann machines are equipped with telematics, we have named it WITOS (Wirtgen Telematics) as standard feature inbuilt with the machine. This helps the customer to know the machine location, major machine breakdowns, engine parameters and service intervals sitting at his office. Our machines are equipped with an optional EPS (Electrical Power Supply) system, which will enable the machine to work with grid power apart from diesel."
"On the classification plants, we have four models of two deck and three deck versions having capacities of 350 TPH and 500 TPH, which can give 3 and 4 product output to customers Models: Mobi-Screen Classifier (MSC) 702/703/952/953. On scalpers we have one model Mobi-Screen Scalper (MSS) – 802, which is a 500 TPH model with 2 deck configurations can give 3 product output to the customer. Technologically these machines are far superior with regards to spective controls, interlinkages of plants, Wirtgen telematics as well as its core design elements which enables the customer to have a flexibility in operation and thereby achieve optimum production without compromising on the quality of aggregates crushed."
The walkway design on the Kleemann classifier enables the operator an easy access to mesh, as well the new hydraulic design concept allows the operator to open the fine grain conveyor from the screen box there by access the bottom deck for clean and change.
The recently launched Cat 350 Excavator along with the 374 and 395 Excavators are equipped with the best-in-class technology which can help increase productivity, provide better cost efficiency, enhance safety, and offer more customizable features compared to its predecessors to meet the multi-functional requirements of the customers.
"With customer-centricity as the focal point of this event, we desire to demonstrate our unwavering commitment to providing best-in-class, 360-degree solutions to our customers". said Mukul Dixit, India Director of Sales and Marketing in Caterpillar's Global Construction and Infrastructure Division. "Our Next-Gen Excavators on display are designed to maximize productivity and help increase efficiency in their business operations." With low owning and operating costs and easy-to-use Caterpillar technology, these excavators help the customers get tons of work done on grade and on time.
Cat Motor Graders are highly configured with some of the best industry defining features. The Cat 120 GC Motor Grader combines reliable performance with cost-efficient owning and operating. It works on low cost-per-hour operation mechanism to enhance fuel savings with standard features such as ECO mode. Easy Machine Servicing with grouped filter locations, Extended maintenance cycles, cab comfort options, simple-to-operate, quick and accurate hydraulic controls.
Cat Motor Graders are equipped with AccuGrade™ Grade Control System that enhances grading accuracy and virtually eliminates the need for survey stakes. The revolutionary Caterpillar solution is factory integrated, sensor-independent, and features a suite of products which includes cross slope, sonic, laser, Global Positioning System (GPS), and Automatic Total Station (ATS) technology etc.
With more than 1.4 million connected assets capturing and reporting machine operating data, customers are now availing solutions like Cat Productivity and VisionLink® to help increase uptime and maximize profitability. VisionLink connects customers with a comprehensive overview of their entire fleet to optimize equipment performance and gives the customers confidence in their operation and access to actionable information.
Cat Productivity, a cloud-based productivity management tool, helps deliver real benefits for customers such as fuel reduction, cost reduction, improved productivity, optimized efficiency, improved utilization, and payload reporting. All these features represent Caterpillar's commitment to leveraging technology and innovation to improve sustainability of products, services, and solutions for its customers. Every product and service get one step closer to fulfilling the purpose to help customer build a better world.
Ammann ARS 121 Soil Compactor combines tried-and-tested features with intelligent compaction technology. It has great compaction output while offering improved efficiencies and cost savings as well. The ARS machine features a newly designed operator console that sets new standards in operator comfort and visibility. The single-drum rollers also are designed for fast and easy daily maintenance and long life. The powerful and robust 4-cylinder engine and heavy-duty hydrostatic drive of the differential axle ensure great traction and travel performance, even under extreme circumstances. The roller provides the necessary flat base, which enables the crucial support for construction foundations, pavements, roads and various other structures.

An approach towards Sustainability
Growing environmental concerns have led to an increased emphasis on sustainability in the construction sector. Construction companies are now adopting environment-friendly heavy equipment, including electric-powered and hybrid machines. These green solutions not only reduce carbon emissions but also help companies comply with stringent environmental regulations, driving the market for sustainable construction equipment. In another recent update, road making companies should switch to using alternative fuel power construction equipment and save costs according to Minister for Road Transport and Highways, Nitin Gadkari. Speaking at a recent event, he said, "Diesel machinery should be discouraged. Electricity, methanol, and ethanol powered construction equipment can save costs." Gadkari estimated that around a tenth of the cost of construction in highways is used just in running diesel powered equipment.
Encouraged by the government's ambition to achieve net-zero emissions, Volvo CE is committed to support the same through sustainability ambition. The core of Volvo's operations lies in the transition to fossil-free and sustainable transportation, mobility, and infrastructure solutions. The company has been investing in multiple zero-emission and alternate fuel technologies to reduce or mitigate carbon emissions from equipment. These include battery powered electric machines, hybrid electric, grid connected electric, hydrogen fuel cells powered electric, and hydrogen-injection in combustion engine. It is also investing in exploring use of alternate fuels such as biodiesel (FAME), etc., to leverage its existing ICEs and enable lower emissions.
Capturing the global landscape
The newly released Benefits of Construction Equipment Technologies and Their Impact on Society study by Association of Equipment Manufacturers, highlights, "Technology has revolutionized the construction equipment industry, enabling us to design and manufacture machines that are smarter, safer, and more
sustainable than ever before. By embracing these technologies, the construction industry will continue to evolve and revolutionize how we design, build and maintain the world around us.  "Today's equipment offers incredible technologies for operators, and it's critically important for industry stakeholders to learn how to leverage them effectively and maximize their potential," said AEM Vice President of Construction and Utility John Somers.
"From automated functions and telematics to cleaner and more fuel-efficient engines, technological innovations have significantly enhanced productivity, reduced downtime, increased safety, and improved overall project outcomes. Technology has a critical role to play in addressing the many challenges faced by the industry, including the ongoing shortage of skilled workers, cost inflation, project schedule and cost overruns and our industry's carbon footprint."
As innovation accelerates in the coming years, OEMs, technology providers, and tier 1 component suppliers will continue to develop the next generation of technology that will support industry stakeholders and beyond.
Gujarat is actively implementing 25 megaprojects, including the Delhi Mumbai Industrial Corridor (DMIC), Ahmedabad Mumbai Bullet Train, and Dholera International Airport, among others.
The Dholera Smart City is hands down one of the most anticipated projects in the state. Also termed the Dholera Special Investment Region, the project is part of the National Industrial Corridor Development Corporation developmental program. This is reportedly going to be a sustainable city with world-class infrastructure.
The Gujarat International Finance Tec-City is an under-construction central business city in Gujarat. It is the very first Greenfield smart city and financial services sector and are the first of its kind project in India.
The Mumbai – Ahmedabad High-Speed Corridor is India's first high-speed rail corridor, which is currently under construction. The completion of this rail corridor will connect the two major cities in India – Mumbai and Ahmedabad. The operation of this high-speed rail corridor will most likely start in two phases. The first phase will cover a distance of 352 km up to Gujarat, which will likely be operational by 2027. Besides that, a small stretch of 50 km between Surat and Bilimora will become operational by 2026.
Another semi-high-speed train corridor that deserves special mention in the list is the Ahmedabad-Rajkot Semi High-Speed train. This will connect Ahmedabad and Rajkot and will cross through six stations in between. The estimated cost for the entire project is `28,291.44 crores.
With the kind of growth that's happening around Dholera, the project proposal for Ahmedbad-Dholera Expressway wasn't even a surprise. The expressway will cover an estimated distance of 109 km and is a 4-lane access-controlled road. The expressway will connect Sardar Patel Ring Road and Dholera Special Investment Region (SIR) at Navagam. The total estimated cost for the entire project is `3,500 crores and is currently under construction and will reportedly be finished by December 2024.
These ambitious projects require advanced construction equipment. This is where new age construction equipment will play a catalytic role. GUJARAT CONEX will be a meeting place of major industry players and policy makers to deliberate on furthering infrastructure growth in GUJARAT and India. Scheduled to held between September 21 & 23, 2023, the trade show will not only showcase the latest technology and industry best practices, but also bring together the best minds and people to spark a plethora of opportunities.