DYNAMIC LEADER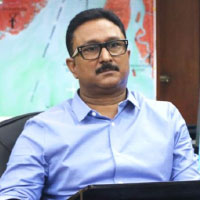 Rathendra Raman, Chairman, Kolkata Port, belongs to the 1995 batch of the Indian Railway Traffic Service (IRTS), has taken charge as the new chairman of the Kolkata Port, which has been renamed as Syama Prasad Mookerjee Port (SMP). Prior to his new role, Rathendra served as the Chief Freight Traffic Manager (CFTM) in the South Eastern Railway.
Rathendra has been awarded the general manager's medal four times and the railway minister's medal in 2006 for his commendable work. He previously worked as the Chief General Manager of the Eastern Region for the Container Corporation of India, where he achieved several significant milestones such as the first container train movement to Bangladesh and container transportation to Nepal through the Jogbani and Bathnaha Rail Terminal.
MARKETING WIZARD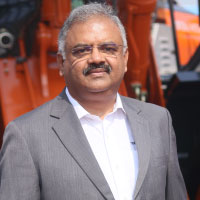 BKR Prasad, General Manager – Marketing, Tata Hitachi Construction Machinery, has been a part of Tata Hitachi for over 25 years, holding key assignments in the areas of Sales, Marketing, and Product development. His vast and in-depth knowledge of the Construction Equipment (CE) industry coupled with a deep understanding of customer pulse has led to strategic initiatives in the areas of Product development, Marketing strategies, and introduction of successful products, consolidating Tata Hitachi's leadership in the Indian CE industry.
Prasad is a Mechanical Engineer from Osmania University, Hyderabad with a post-graduate degree in Management from XLRI, Jamshedpur.
Go- Getter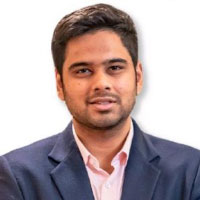 Sheetij Agarwal, Head- Business Excellence & Strategy, Shyam Metalics and Energy Limited, overlooks and spearheads Business Excellence & Strategy. Having pursued his Bachelor of Science in Business Administration from D'Amore Mckim School of Business, Northeastern University, he aspires to hone his passion for connecting his vision for the business with sustainability. Sheetij is also a key person in developing a strategic roadmap to augment Shyam Metalics position as a global trailblazer in the steel industry. He also offers his expertise on market intelligence, evaluative growth opportunities, capital investments and brand alliances. Sheetij is primarily responsible for establishment of company's footprint in the domestic market and over 40 international markets. Sheetij's passion for business has helped Shyam Metalics create a diversified product portfolio, expand its current global presence, and to create a positive impact on the organization.
Before joining Shyam Metalics, Sheetij had a stint as an ETF Analyst at Brown Brothers Harriman. In his free time, Sheetij likes to engage himself in reading biographies and listening to business and finance-related podcasts.
SUPER ARCHITECT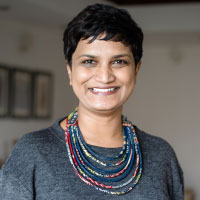 Sandhya Naidu Janardhan- Founder & Managing Director of Community Design Agency (CDA), has over a decade of global experience and innovation in community-led social
impact design and sustainable architecture. She believes in bringing creative and decision-making power to traditionally disenfranchised communities, supporting them in the transformation of their built environments, resulting in long-term, life enhancing impact.
Licensed and educated in India, Sandhya is also a graduate of Columbia University's Graduate School of Architecture, Planning and Preservation and a TEDIndia Fellow. Her previous work spans multiple countries, in both the commercial and not-for-profit sectors – including landscape architecture and design for a Singapore-based interdisciplinary design firm, and post-earthquake reconstruction in Haiti for a US Based non-profit.