The PIC will SAVE our customers money, Directly, as well as Indirectly.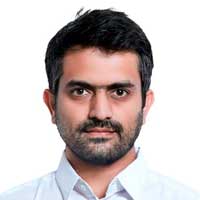 Precast India Connections is a new venture from the team of Precast India Infrastructures Pvt. Ltd. Precast India has conceived, innovated and patented a method of achieving a dowel sleeve connection even in the horizontal direction and launched the Precast India Connector (PIC). In an exclusive interview to CONSTRUCTION OPPORTUNITIES, KAPILESH BHATE, MD, PRECAST INDIA CONNECTIONS, speaks about his company's new launch, his company's approach towards innovation, environment, sustainability and a lot more.
Briefly give us an over view on the Precast Concrete industry, latest trends and sector challenges?
We recently had the great opportunity to meet and converse deeply with the Senior Managements of almost all the leading precast players in India. Precast Industry is booming. Everyone is flush with work. Especially, the pockets of Hyderabad, Ahmedabad, Bangalore, Pune and Navi Mumbai are rich in adopting precast technology. Full credit to the community for convincing the developers and corporates to adopt the technology. Shortage of labour, skill dilution in labour, faster delivery demands, enhanced safety requirements, requirement of better quality etc are the key drivers which now support the usage of precast technology. While on one hand, production technology is enhancing, transportation issues are getting resolved due to better infrastructure being available and lastly, the handling challenges are reducing due to regular availability of high capacity cranes in India the way these world class elements are being 'connected' to each other is still highly primitive and rather prohibitive – THE STITCH JOINT
With the rising demand, all brakes are hit hard once the elements are installed in their final location, preventing the main advantage of precast – parallel activities and independence on cast-in-situ work, and the contractors are often found reeling in losses or losses in profits due to this seemingly minor activity
Give us a brief background of your company, products offered and also share with us details about your manufacturing units – location and capacities?
To overcome the above challenge which everyone is facing, as confirmed by all in unison, we have launched a new product and method – "The Precast India Connector" (PIC), which is patented in over 20 countries and counting. The adaptation is simple for the precasters and saves up to 40-50% of the direct material and labour costs as compared to the stitch joint. It is an extremely fast process and also, is measurable in terms of the quality assurance. The product is not something 'new' that we are now promoting because it has been used in our parent company Precast India Infrastructures Pvt. Ltd. (PIIPL) for over 5 years already, in wall to wall and beam to beam connections as well in our projects which were approved even by premier academic and practicing fraternity from structural design.
What are the USP of your products vis-à-vis competitors. Advantages of using your products in terms of savings on construction cost, time, and labour.
Apart from the direct tangible savings noted by us and our customers by using PIC, which are mentioned above, there are also huge indirect savings which result due to completion of structural works in advance. Site machinery rentals, staff overheads, other overheads can all be saved and allocated towards new projects
What is the company's approach towards innovation, environment and sustainability?
The PIC is a totally innovative product and method to achieve an emulative joint between precast elements and the proof of the pudding lies in the patents granted in more than 20 countries and counting, with several more filed and under examination. Way back in 2015, PIIPL set up and R&D wing and we allocated regular budgets so that we could achieve our mission – "to eliminate cast in situ junction in precast projects"
The culmination of the hard work and dedication of our team is seen from environment and sustainability, PIC is a very advantageous connection, because of the elimination of cast in situ works, which is a combination of numerous activities, which consume energy and time. Not to mention, water requirement on site is totally eliminated for curing the joints, as compared to cast in situ stitch joints. There is no material wastage due to the careful design and features added, such as the GSI (grout shuttering and indicator) to stop the grout from flowing out as well as the promotion of using 16 to 25mm bars from surplus cut-lengths, which usually result in scrap.
How are you balancing the cost/quality equation in a price sensitive market like India?
The PIC will SAVE our customers money. Directly, as well as Indirectly. Tangibly, as well as Intangibly. This is a guarantee. PICPL is a new vertical from PIIPL not with the main intention of making money, but to provide a solution to the Precast Industry in India, by an Indian which will in turn upsurge the entire industry. This is the vision. Our vision is to export this technology to the world
Which segments are the biggest demand drivers?
Shear Walls in Commercial Projects
Column beam joints in Commercial Projects
Retaining Walls
Residential Project walls
What kind of government policy would foster growth of the precast industry in India?
A stronger and a more user friendly IS code based on practical requirements will help the Precast Industry a lot.
Future outlook on the precast concrete industry and from your company perspective?
If the ground level constraints of the actual precasters are resolved by an Industry level Resolution, then Precast Technology will expand much more rapidly than its current speed. The Structural Designers must make this resolve by means of detailing the elements, especially the junctions which shall be easy to achieve in all the stages – drawing, production and installation. We at PICPL, firmly believe, especially now, after the feedback of the Industry Leaders, that we can do this together and in turn grow the industry, generate employment and revenues for the nation.