REALTY STAR
Ridham Gada, Partner, Prem Group, is a third-generation real estate developer. Ridham joined the Prem Group in 2004 and has successfully completed five projects under his administration. He brings a wealth of knowledge and experience to the table with over 15 years of experience in the industry. Professionally, Ridham is a dedicated and goal-oriented individual. His abilities in—and passion for—development has led him to be chosen as the President-Elect NextGen, for NAREDCO Maharashtra. Ridham is one of the key people who fought and won the case for 'Open Land Tax'.
Ridham is a B.Com graduate and pursuing L.L.B. In addition to his professional pursuits, Ridham is an avid traveller. His major interest being Wildlife photography, Hiking, Trekking, Travelling and Sports. Combining his experience in residential development and his passion for nature, he has also founded Plantoline, an online platform that helps people procure indoor plants.
GLASS EXPERT
Aditya Bhutani, Director & COO, AIS Glasxperts, has over 17 years of experience in glass and window industry, he has gained an ability to read customers' minds. Being the COO & Director of AIS Glasxperts, Aditya adds value to his customers with innovative ideas in glass. He enjoys briefing them on how glass can transform their space, and involves them in every aspect so they can make an informed decision. As a people's person he loves to travel and make a connection wherever he goes. Aditya's greatest strength is belief that the customer is king. Aditya's complete customer-centricity approach, Perseverance, hard work, sincerity, diligence, ethics, humility with roots on the ground are the strengths that define him.
An alumni of Indian School of Business, Aditya has a solid foundation in understanding complex ideas and managing various customer behaviors. He has a meticulous eye for project planning and execution, and does not compromise on quality.
DYNAMIC LEADER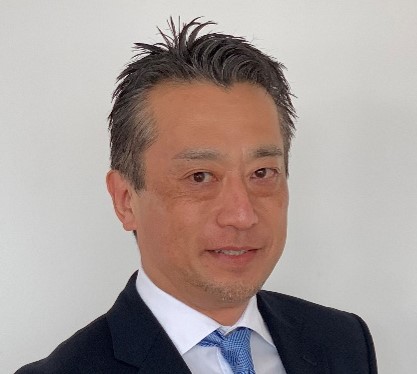 Shigeki Iwama, CMD, President & CEO, Honda India Power Products Ltd, has had an impressive career trajectory during his long-standing journey of close to 20 years with Honda Motor Company, specializing in the power products business. Shigeki recently held the position of President at Honda Motor Europe's Central Europe branch (Austria), from 2020 to 2023. During his tenure, he led the entire Central Europe branch, overseeing Sales and Marketing operations in the Power products, Car, Motorcycle, and Spare parts business. In addition to his role at Honda Motor Europe's Central Europe branch, Shigeki has an extensive background and commendable expertise in the power products industry. He previously served as Department Manager at Honda Motor Japan and as General Manager of the Power Products Department at Honda South America.
In these positions, he oversaw various aspects of Honda Motor Company, including sales, product planning, strategic growth, and power product domains. His exceptional leadership skills, impressive track record of delivery, and in-depth know-how of the power products industry make Shigeki the perfect heady brew as the President at HIPP.
ASTUTE LEADER
Amit Kumar Sinha, MD & CEO, Mahindra Lifespace Developers, joined Mahindra Group in November 2020 as President – Group Strategy. He became a member of Group Executive Board from April 2021. Over the past 2+ years, Amit led several high-impact projects covering growth, transformation, and capital allocation across Group companies. Amit is also a Director on the Board of Mahindra Finance, Mahindra Logistics, Mahindra Susten, Mahindra First Choice, Mahindra Rural Housing Finance and Fifth Gear Ventures. Prior to joining the Mahindra Group, Sinha was a Senior Partner and Director with Bain & Company.
Amit holds dual MBA from The Wharton School, University of Pennsylvania, specializing in Finance and Strategy, where he received coveted Palmer scholar award and Siebel scholarship for academic performance. He also holds a Bachelor of Engineering (Electrical and Electronics) from the Birla Institute of Technology, Ranchi. Amit is also an Ananta Aspen Fellow as part of their India leadership fellowship program.