REALTY STAR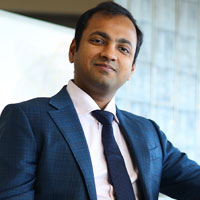 Harshvardhan Tibrewala, Director, Roha Realty, has set the benchmark in terms of quality construction, precision engineering, technology and innovation, timely delivery and holistic development. At a young age, Harshvardhan has been credited to be among the very few industry players who is widely acknowledged with revolutionizing the sector with his far-sighted outlook and in-depth industry knowledge. Having graduated from Narsee Monjee Institute of Management Studies, Harshvardhan has been in the business for about 7 years and brings on board his perceptive vision pertaining to the real estate domain. As a leader, he stays ahead of the curve with his zeal to keep expanding the horizons of his organization.
Right from the inception of his professional graph, Harshvardhan has been inclined towards looking at everything from a consumer's lens. With the end-user's desires for excellent quality real estate rising, he trusts in delivering spaces that are perfect for valuation without negotiating on quality. In the near future, Harshvardhan and his team plan to continue metamorphosing the city's frontiers, thus setting a statement for quality lifestyle for others to compete with.
Go – Getter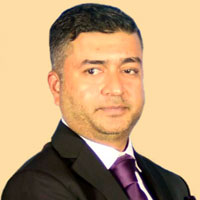 Vickash Chowdhary, Founder, Alpine Primo, Serial entrepreneur, angel investor, and business advisor dons several hats with ease. Vickash founded Alpine Infra Heights LLP, a construction company with fellow entrepreneur Aniket Mhatre. Vickash began his entrepreneurial journey in 2004, straight out of college. As a new graduate of the Queensland University of Technology, Australia, he set up a successful Human Resource Consultancy in 2004 providing pan-India recruitment services for IT companies. Thanks to his unusual knack for sensing opportunities, Vickash turned Angel Investor for several innovative companies gaining himself an enviable track record of successful start-up investments across sectors and industries. Vickash has successfully invested and exited investments in Aisle, Sirona Hygiene, Gap Jumpers and Absentia Virtual Reality and continues to be a co-founder and investor in BookMyBai.com, Team Indus, Aginkul Cosmos, House Easy, Papa Pawsome, Beanly & NuRepublic. A risk taker, Vickash believes in thoroughly studying an industry, researching its potential and partnering with like-minded people with deep knowledge and understanding of a sector before venturing into it.
MASTER STRATEGIST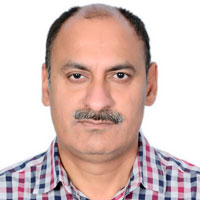 Mahesh Girdhar, MD & CEO, EverEnviro Resource Management, brings nearly three decades of global experience in business operation, strategy, and general management. Prior to joining EverEnviro, he held the position of President, Crop Nutrition Business at Deepak Fertilisers & Petrochemicals. Throughout his career, Mr. Girdhar has held key positions in renowned organizations such as Bayer CropScience and Monsanto, where he focused on asset strategy and operations in seed, crop protection and fertilizer businesses.
Girdhar holds a Postgraduate Degree in Agriculture from Haryana Agricultural University, Hisar, and attended Advanced Management Programme at INSEAD, France. His diverse expertise spans across agri inputs and agriculture value chains across various geographies, including global, Asia Pacific, and India.
DYNAMIC LEADER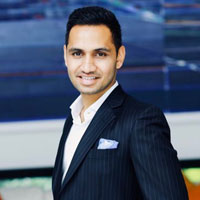 Rahul Maheshwari, Director, Marble Centre International, joined the family business in 2015. Rahul brings a fresh and energetic approach and a thirst for new ideas. He plays a pivotal role in bringing in new and innovative skillsets & business strategies to MCI while imbibing the core values of the company. His responsibilities at the organization are Sales, Business Development, Marketing and Business Relations.
Rahul went on to graduate from Warwick, UK in BSc Management, followed by a MBA degree from Babson College, USA. Before taking on his leadership role at MCI, Rahul took up a corporate job in banking at The Royal Bank of Scotland. This was followed by a stint at KPMG where he served as a consultant. This international experience at both companies, helped him gain valuable knowledge and insights into global business environments and applications.
In his personal time, Rahul takes keen interest in the latest trends in technology & innovation and in consumer psychology, that helps shape his views on the future prospects of the company.