PRECAST EXPERT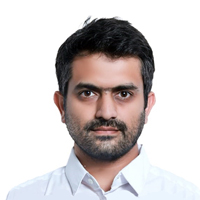 Kapilesh Ajit Bhate, MD, Precast India Connections, is a young Civil Engineer from Pune, India. After consistently performing above average in his school and Junior college and representing India at the Guangzhou Asian Games in 2010 in Equestrian Sports, he completed his Civil Engineering degree from Maharashtra Institute of Technology, Pune in 2012 as a Gold Medal Student, passing out of his College as the Best Outgoing Student across all the engineering branches of his batch. After gaining vital experience in Leading German Process and Management Consultancy – Ingenics, Kapilesh settled down in the family owned pioneering precast company of India – Precast India.  Kapilesh implemented ERP and BIM right from design and detailing, to procurement and planning. He has also innovated some key precast designs, for which he has received positive reviews from leading structural designers and scientists from around the world including patents granted in over 20 countries.  He has completed some key end to end projects which have received multiple National Level Awards from Indian Concrete Institute, Association of Consulting Civil Engineers, Institution of Engineers and Builder's Association of India.  When he is not working, Kapilesh likes to spend time with his family, friends and pets and when time permits, also likes to travel deep into the forests and enjoy the beauty of nature and wildlife.
MASTER STRATEGIST
Kaushalkumar S. Gupta, Chairman & Managing Director, Bansal Roofing, holds a Bachelor's Degree in Industrial Engineering from Saurashtra University. He is one of the founder promoters of the company and Director since incorporation. He has more than 27 years of experience in various business activities ranging from Trading, Distribution, Manufacturing and Consulting. He has been associated with various companies and worked in different departments viz. Civil, Projects before branching out on his own since 1995.
Kaushalkumar's main role in the Company is to strategize new business plans with industry trends and consumer preference in mind. Kaushalkumar also leads the company for all the technical advancements in the company's products and method of manufacturing.
GO- GETTER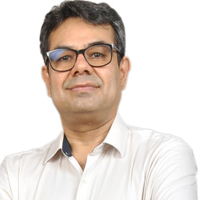 Himanshu Kapadia, Chief Business Officer – Large User Business & Services, Pidilite Industries, joined Pidilite in July'20 as the Chief Business Officer for Large User Business and Services. He manages Dr. Fixit branded construction chemicals business for large users, Dr. CIPY range of advanced flooring and coating solutions and waterproofing service arm Nina-Percept.
With an experience of over 25 years in construction chemicals industry, Himanshu has managed businesses in scores of matured and emerging markets. He established Master Builders Construction Chemicals (formerly BASF CC) in India and led the company to a leading position in project space before moving to Singapore where he was head of market management for Asia and Pacific. Prior to joining Pidilite, Himashu worked with Normet International, Switzerland as the global head of Ground Control and Construction Chemicals division. Apart from business management he has also managed strategy, M&A and R&D functions.
Himanshu has a degree in civil engineering from National Institute of Technology (formerly GECT), Raipur. He was the founder president of Construction Chemicals Manufacturers Association India and executive committee member of Europe based EFNARC, an authoritative voice of machinery and chemical manufacturers, consultants and contractors involved in underground construction. He is passionate about building teams that believe in succeeding by providing high quality solutions to its customers.
ROOFING EXPERT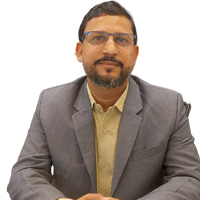 Salim I. Rehmani, Founder & CMD, Faisal Roofing Solution (I) Pvt. Ltd, starting with undertaking roofing contracts way back in 1997 and then foraying into trading in roofing materials in 2009, the brainchild of Rehmani, Faisal Roofing swiftly moved into manufacture of the entire range of roofing sheets and allied products in early 2011.Under Rehmani's able leadership, Faisal has brought about a revolution in industrial roofing backed by its wealth of experience and mastery of technology spanning over two decades.,
An ISO 9001:2015 company, Faisal has its full-fledged manufacturing facilities in Taloja, Maharashtra, housing modern production equipment and a workforce of 100 plus enthusiastic employees chiseling out products of impeccable quality. No wonder Faisal has completed over 500 successful projects till date and it has an ever-growing reference list of over 750 satisfied customers which reads like a who's who of the blue-chip companies in the Indian industrial horizon.