Srinivas Shastry, Director-Sales, Intech Additive Solutions, comes with extensive domain expertise and was previously the Managing Director at a leading German metal 3D printing subsidiary in India. At Intech, he will oversee driving international growth, with a focus on Europe and the GCC region. His role will be instrumental in expanding the company's operations overseas while driving all-round innovation and growth in the industry.
In his previous capacity, Srinivas managed Sales, Operations and the technology adoption for the regional market. He was involved in setting up the operations of the German OEM's subsidiary and successfully led the sales, distributors and the technical teams resulting in continuous year-on-year revenue growth and established the brand as a market leader in India.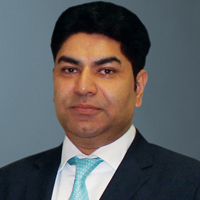 Anshuman Magazine, Chairman & CEO -India, South-East Asia, Middle East,and Africa, CBRE, is based in New Delhi, he overseas operations for 25 countries and over 50 offices and affiliates across geography. In his role, he is responsible for CBRE's Advisory & Transaction Services, Asset Services, Capital Markets, Local Project Management and Valuation businesses across these regions.
With over 25 years at CBRE, Anshuman grew the India business from a handful of employees to over 10,000-strong today, offering real estate solutions like Strategic Consulting, Advisory & Transaction Services, Retail, Valuations/Appraisals, Industrial & Logistics, Capital Markets, Asset Services and Project Management. Globally, he has played a prime role in assisting a large number of multinational corporations in establishing and successfully running their India operations. He has also advised various international real estate financial institutions and private equity funds on investments in the realty sector in the region. Anshuman holds a Masters in Business Administration from London, United Kingdom and is a Bachelors in Commerce from Delhi University.
Arvind Virmani, Founder, Chairman, Foundation for Economic Growth & Welfare has been appointed as a as Full-Time Member, NITI Aayog  full time member of NITI Aayog.  Virmani was Chief Economic Advisor in the Finance Ministry from 2007-09. Virmani has served in various capacities in the government.
He was a member of the Reserve Bank of India's Technical Advisory Committee on Monetary Policy from February 2013 to August 2016. He has also served at the International Monetary Fund (IMF), Washington DC. During his tenure at IMF in Washington DC, he represented India (as its Ambassador to IMF), Bangladesh, Sri Lanka and Bhutan.
Virmani,  is a PhD in Economics from Harvard University, USA, has also served as Principal Advisor, Planning Commission.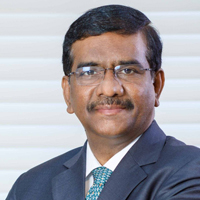 Rajkiran Rai G, MD, National Bank for Financing Infrastructure and Development, started his banking career as an Agricultural Finance Officer in Central Bank of India in 1986. Rajkiran comes with more than three decades of rich banking experience including heading Industrial Finance Branch, Regions and Zonal Offices.
Rajkiran was also awarded 'CEO with HR Orientation' by World HRD Congress for his distinguished approach to capability building through training and leadership development. He has also been conferred Honorary Fellowship by Indian Institute of Banking & Finance (IIBF) in recognition of his invaluable contribution in the field of banking and finance.
Rajkiran is a agricultural science graduate, and was appointed as Managing Director & CEO of Union Bank of India in July 2017.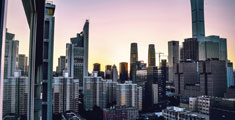 LEAD STORY - TALL BUILDINGS