CREATIVE LEADER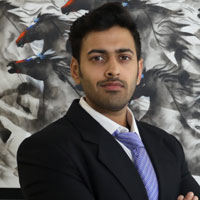 Mazhar Syed, Director, Asmita India Realty, is a creative and strategic leader who is dedicated to promoting growth and creating doors for a wide range of industries, including FMCG, healthcare, education, retail grocery, organic agriculture, real estate, and financial leasing. Mazhar is also driving the project to develop smart homes with IoT-enabled gadgets, remodel the health club by integrating AI-powered health and fitness technologies, and explore new potential in the Retail and Organic Agriculture sectors.
Mazhar's key focus is driving innovation and exploring new business opportunities that harness emerging technologies to assist AsmitA Group in reaching its full potential. In collaboration with Universal Education, they successfully created the Universal Asmita High School, which offers a technology-driven education plan and has been recognised as an international level private school.
PASSIONATE LEADER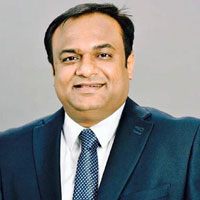 Amit Parsuramka, Chief Executive Officer, Bonito Designs, India's first end-to-end home interior design solutions company, creating bespoke homes. In his current role, Amit is on a mission to make Bonito Designs India's largest home interior design brand by 2025. Amit has also been instrumental in accelerating the growth of the brand by introducing new product innovations like partnerships with brands like Mattel (Hot Wheels, Barbie ) in India and partnering with India's most renowned celebrity designers, Gauri Khan and Manish Malhotra. Amit began his career as a sales manager and went on to work with prominent organizations like Berger Paints, ICI Paints (Now Akzo Nobel) , Whirlpool Corporation, Lodha Group, and Tata Realty , amongst others. Before joining Bonito Designs in June 2021, Amit was associated with Tata Realty and Infrastructure Ltd, where he held the position of Chief Sales and Marketing Officer.
Amit holds a Master's degree in Marketing from the Indian Institute of Social Welfare & Business Management (IISWBM), Kolkata and a diploma in Software Engineering from NIIT, CA (Intermediate) from the Institute of Chartered Accountants of India. He is also a Certified Black Belt in Six Sigma – CCOpex.
SUPER WOMAN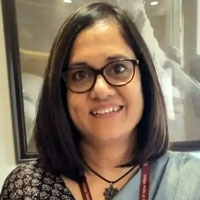 Jaya Verma Sinha, Chairperson, Railway Board, in her career of over 35 years in Indian Railways, has worked on various important posts like Member (Operations & Business Development) Railway Board, Additional Member, Traffic Transportation, Railway Board. Jaya has worked on diverse verticals spanning operations, commercial, IT and vigilance. She was also the first woman to be appointed as the Principal Chief Operations Manager of South Eastern Railway. She had worked as the Railway Advisor in the High Commission of India in Dhaka, Bangladesh during which the famous Maitri Express from Kolkata to Dhaka was inaugurated.
An Alumnus of the Allahabad University, Jaya joined the Indian Railway Traffic Service in 1988 and worked in the Northern Railway, S E Railway and Eastern Railway. Jaya also has a keen interest in photography.
MARKETING WIZARD
Bhavik Bhandari, Chief Sales and Marketing Officer, Ashwin Sheth Group, has a proven track record as a mentor, leader, real estate enthusiast and advocate for design-driven residential enhancements. His wealth of experience encompasses several esteemed real estate firms, including Raheja Universal, Kanakia Spaces, Radius Developers, Kalpataru Limited, and Puravankara.
Over his distinguished career trajectory of over two decades, Bhavik has demonstrated proficiency in sales, marketing, customer relationship management, operations, business development, and strategic planning. His knowledge and extensive experience in sales, marketing, CRM and strategy, will greatly benefit Ashwin Sheth Group in achieving our growth objectives thereby further strengthening its brand value.