Trailblazer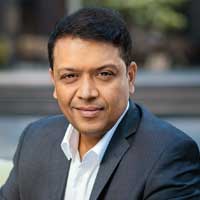 Dr. Atul Goel Managing Director, Goel Ganga Group, a second-generation entrepreneur joined the family business as early as 1996. He spent his early years in the business as a part-time engineer, and then as a trainee engineer who worked on construction sites, thus creating a strong foundation in the real estate industry. Over the ensuing decades he has emerged as a well-rounded real estate leader with expertise in all stages of the real estate development lifecycle – from research, to land surveys to land acquisition; from product planning, competitive analysis, and compliances to architecture and landscaping; from finance to legal to liaisoning to policy-making to sales and marketing, right through to after-sales support. In 1997, almost immediately after he entered business, he implemented ISO 9001, making the Goel Ganga Group the first construction company in India to be certified for quality management systems and environmental management systems. Atul holds a degree in BE (Civil), followed by an MBA (Finance), a degree in Family Business Management from ISB Hyderabad and a Diploma in Law from ILS Law College, Pune. He has recently been awarded an honorary doctorate in Construction Management by the prestigious European International University in recognition of his immense contribution to and domain expertise in real estate development.
ENERGETIC LEADER
Vneet S. Jaain, Managing Director & Chief Executive Officer, Adani Green Energy Limited, has been associated with Adani Group for over 15 years. During his association, he has spearheaded on ATHR Group's strategy for its Energy and Infrastructure business and has been instrumental growing various businesses from conceptualisation to operation – Renewable, Power generation, Transmission and Distribution. Vneet was instrumental in setting up of Energy Network Operations Centre (ENOC) and also the Project Monitoring & Control Group – two of Group's Centre of Excellence.
Vneet has led many first of its kind projects in the country driven by his deep technical understanding and sector focus. Under his able leadership Adani Group has executed and set-up several key energy projects like, then World's largest solar plant (at the time) at Kamuthi, setting up of India's largest solar module manufacturing facility, India's first and longest private owned HVDC transmission network. Each of this projects are examples of benchmark in the Energy Industry. Vneet's passion to take this journey of business excellence to new horizon continues with his sturdy approach towards long term sustainability and strong belief in making ESG an integral part of the business.
REALTY STAR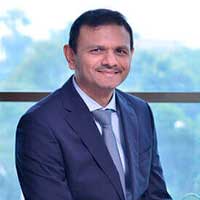 Sandeep Runwal – Managing Director, Runwal Group, is an alumnus of IIM Bangalore and alumni of Harvard Business School. With a robust experience of over 20 years and being thoroughly involved in the business he is known to be highly detail oriented and uncompromising in quality. Being regarded as an industry thought leader for his immense emphasis on 'Quality on Time' bundled with customer service he was awarded as the 'Lords of the Land' by Star Reality in 2011.
Sandeep's farsightedness has made Runwal become one of Mumbai's premier Real Estate organisation by creating landmarks within the area of development that led the group to establish a solid portfolio of 50 significant projects in the residential, commercial and retail space. He was the driving force behind Mumbai's most famous landmark – the R City mall. His deep understanding of business, research and consumer insights and behavior, has enabled Runwal to manage one of largest retail portfolios that include R-mall Mulund & Thane, Runwal Odeon and R-City. Sandeep is a keen traveler, an avid reader and has a passion for sports.


DYNAMIC LEADER
Shalabh Chaturvedi, Managing Director, CASE Construction Equipment India & SAARC Operations, has been with CNH Industrial for over a decade, having held a variety of leadership positions across the commercial, industrial and R&D functions within the Construction Equipment segment of the company. Most recently, he served as a Global Quality & Reliability Director, where he was responsible for current & new product quality, reliability and validation methods, covering all construction equipment manufactured in plants spread across the USA, Brazil, Italy & India. With nearly two decades of experience in the Indian construction equipment landscape and exposure to global best practices, Shalabh will be responsible for strategic and sustainable expansion of the CASE Construction Equipment brand in the region.
Prior to joining CNH Industrial, Shalabh has held various positions at Larsen & Toubro (L&T). An alumnus of the Indian School of Business, he holds an MBA in Strategy and Marketing, and a Bachelor of Technology in Mechanical Engineering.